How to Get Groceries Delivered: DoorDash, 7-Eleven, Target, CVS Delivering Essentials
DoorDash has partnered with grocery store chains including 7-Eleven, CircleK, Wawa, and Casey's General Store and is now delivering groceries nationwide.
As states across the country are issuing shelter-in-place orders, people are encouraged to stay at home apart from to access essential services. While grocery stores will remain open, people who are under quarantine or who are self-isolating may want to opt for home delivery instead.
Grocery stores like Target, CVS, and 7-Eleven all deliver groceries, and now DoorDash has added an essentials option to its food delivery platform.
DoorDash has partnered with more than 1,800 convenience stores to household items including toilet paper, cleaning supplies, over-the-counter medicine, plus food items like prepared hot and cold foods, energy drinks, and ice cream pints.
DoorDash said in a statement: "Our daily lives have been upended, and with many families at home all day, basic household essentials are, well, more essential than ever.
"To help you get access to the supplies you may need to maintain a well-cared for and healthy at-home environment, DoorDash is partnering with regional and national convenience stores across the U.S. — including 7-Eleven, Wawa, Casey's General Store, and CircleK — to offer you essential household products on-demand, delivered straight to your doorstep through a no-contact drop-off option."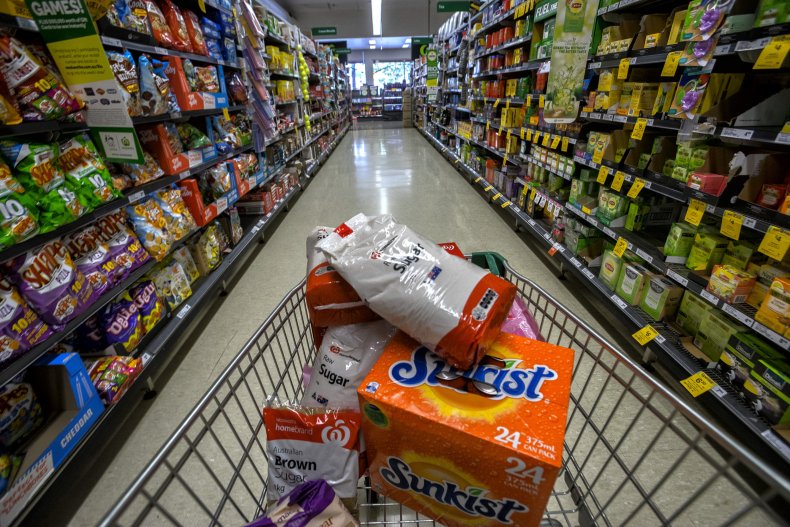 How to get groceries delivered
To order household essentials on DoorDash, head to the app and click on the new Convenience category. DoorDash will continue to add stores and essential items to its app, so if DoorDash isn't working with a store near you yet, check back.
Other grocery stores are offering delivery deals, like 7-Eleven, Target, and CVS.
To order your groceries from 7-Eleven, head to the 7NOW app and use the promo code FREE4U to get free delivery until Saturday, April 4.
CVS is now offering one to two day delivery on prescriptions and essentials. To order from CVS, head to their website or call your local store.
Walgreens, in partnership with Postmates, has expanded on-demand delivery to 7,000 stores to serve customers nationwide. To order from Walgreens, visit the Postmates website or head to the Postmates app.
Target is offering same-day shipping via Shipt, and is giving its customers a four-week free trial. After the trial, an annual Shipt plan is $99 for unlimited orders of $35 or more, or customers can pay per delivery order.
If you are heading to the grocery store, major grocery store chains like Target, Walmart and Kroger have updated their store hours, with some stores closing early to give staff time to clean and restock.
Many stores are also opening early exclusively for elderly and vulnerable customers, and grocery stores across the country are implementing health and safety measures to help staff and customers maintain social distancing.