'Jeopardy!' Announces Katie Couric, Mayim Bialik and Others as Guest Hosts
Aaron Rodgers is best known as a Super Bowl-winning quarterback. However, that could change after he takes a turn as guest host on Jeopardy! He joins Katie Couric, 60 Minutes correspondent Bill Whitaker, and actress Mayim Bialik as temporarily fill-ins as the show continues to search for a long-term replacement for the late, legendary Alex Trebek.
"Alex was a legend, revered by all of us," Jeopardy!'s executive producer Mike Richards said in a press release announcing the next round of hosts. "I want to thank our guest hosts, who will not only help all of us celebrate his great legacy, but also bring their own touch to the show."
Ken Jennings, the most-winningest contestant in the history of the show, has been at the helm all this week after last week's airings of the final episodes Trebek taped before his death from pancreatic cancer on November 8. According to Jeopardy!'s official website, Couric will be the next to take on the role of temporary quizmaster. In doing so, she will add first-ever female host of "America's Favorite Quiz Show" to her list of accolades that includes being a New York Times best-selling author and Emmy Award winner. She's also a member of the Television Hall of Fame.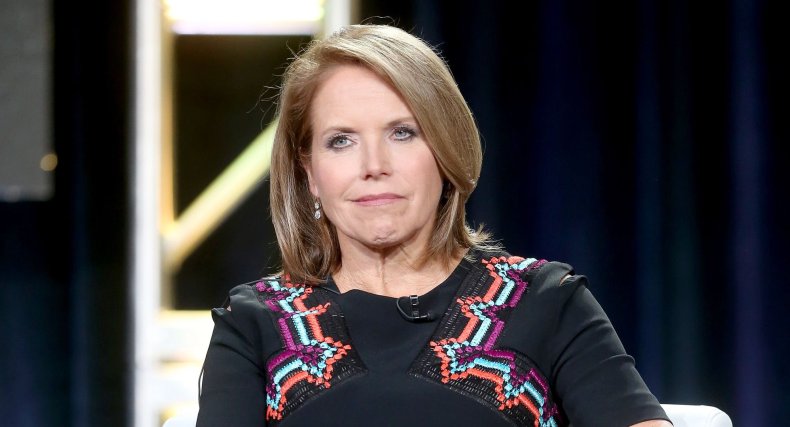 Green Bay Packers quarterback Aaron Rodgers follows Couric. Though Rodgers may sound like an odd choice, he netted $50,000 while winning Celebrity Jeopardy! in 2015. The football star actually already tipped off fans about his upcoming stint on the Pat McAfee Show. During an interview, he said "one of my idols growing up was Alex Trebek...they're doing some guest hosting spots, and it's going to be released here pretty soon, but I have the opportunity to do one of those."
Following him will be Bill Whitaker. A correspondent for 60 Minutes since March of 2014, Whitaker has four decades as a journalist and has covered news stories from around the world. His work led to him winning the Radio Television Digital News Association's highest honor, the Paul White Award for career achievement, in 2018.
Of the hosts announced, Mayim Bialik is the final name on the schedule. Television fans know her for her roles on the hits Blossom and The Big Bang Theory, as well as for her latest show Call Me Kat. She's also written two books and holds a Ph.D. in neuroscience. Recently, she started her own podcast titled Mayim Bialik's Breakdown, which centers on mental health.
Additional guest hosts will be announced later as the season progresses.
Show times and stations for the syndicated hit can be found Jeopardy.com.