Gunman Fires Into Crowd Celebrating Girl's Birthday, Two Dead: Police
Two men were killed after a person fired into a crowd of people celebrating a teenage girl's birthday party on Saturday, local police said.
Officers responded to the scene in northern Seattle's Bitter Lake after receiving a report of a shooting at a party at about 10:15 p.m., Seattle Police Department Chief Adrian Diaz said in a briefing.
Upon arriving at the scene, police found a 26-year-old man and a 30-year-old man suffering from life-threatening injuries, both of whom died at the scene, Diaz said. After interviewing people at the party, police were able to identify a possible suspect.
The suspect, who has not been publicly identified, was taken into police custody, said Diaz. The identities of the victims have also not been released.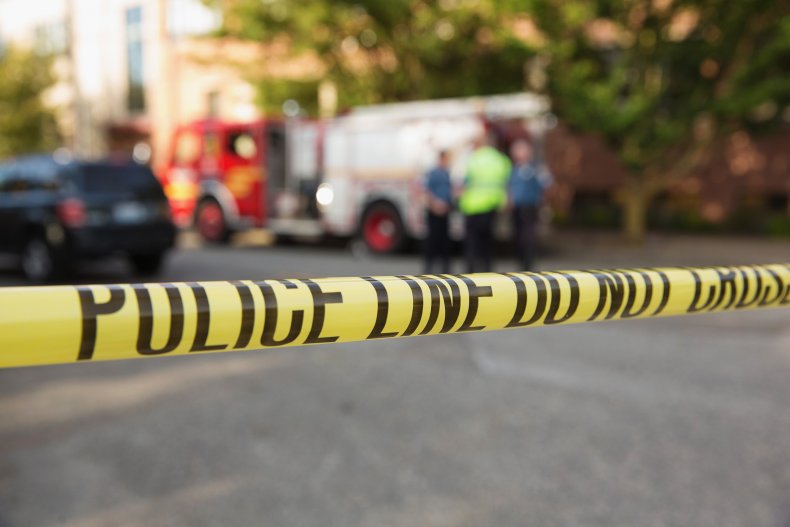 "It's such an unfortunate and tragic event. This was at a quinceañera so they were celebrating a 15-year-old coming into life, " Diaz said. "To have two dead here is such a tragedy."
The shooting remains under investigation, as many details—including if the suspect knew the victims, what their motive could have been and potential charges they will face—remained unknown.
Members of the Seattle Police Department's Crime Scene Investigation Unit responded to the scene to process evidence, police said in a press release. Anybody who has information about the shooting is asked to call the police department's Violent Crimes Tip Line at (206) 233-5000.
Gun Violence Epidemic
The shooting comes as the United States continues to deal with high levels of gun violence. So far in 2022, more than 9,585 people have been fatally shot, according to the Gun Violence Archive, an organization that tracks shootings across the U.S.
There have been several other shootings across the United States in recent days that have left other victims dead or hurt, as well.
A gunman opened fire at a WeatherTech warehouse in Bolingbrook, Illinois, Saturday morning when he was confronted by two employees for allegedly stealing a watch and wallet from his coworkers at gunpoint, local police said. The shooting left one employee dead and one in critical condition. Police arrested the suspected shooter, identified as 27-year-old Charles C. McKnight Jr. The shooting remains under investigation.
In Chicago Friday night, a person allegedly shot inside a car, striking a 5-month old girl in the head. She was taken to a hospital, where she was pronounced dead. A 41-year-old man was also struck but reported to be in good condition, police said.
On Tuesday, a toddler in Louisiana accidentally shot themself while playing with their father's loaded gun that was left unattended. The child was recovering, and their dad has been taken into custody, according to police.