Doctors Can't Be Barred From Speaking to Patients About Guns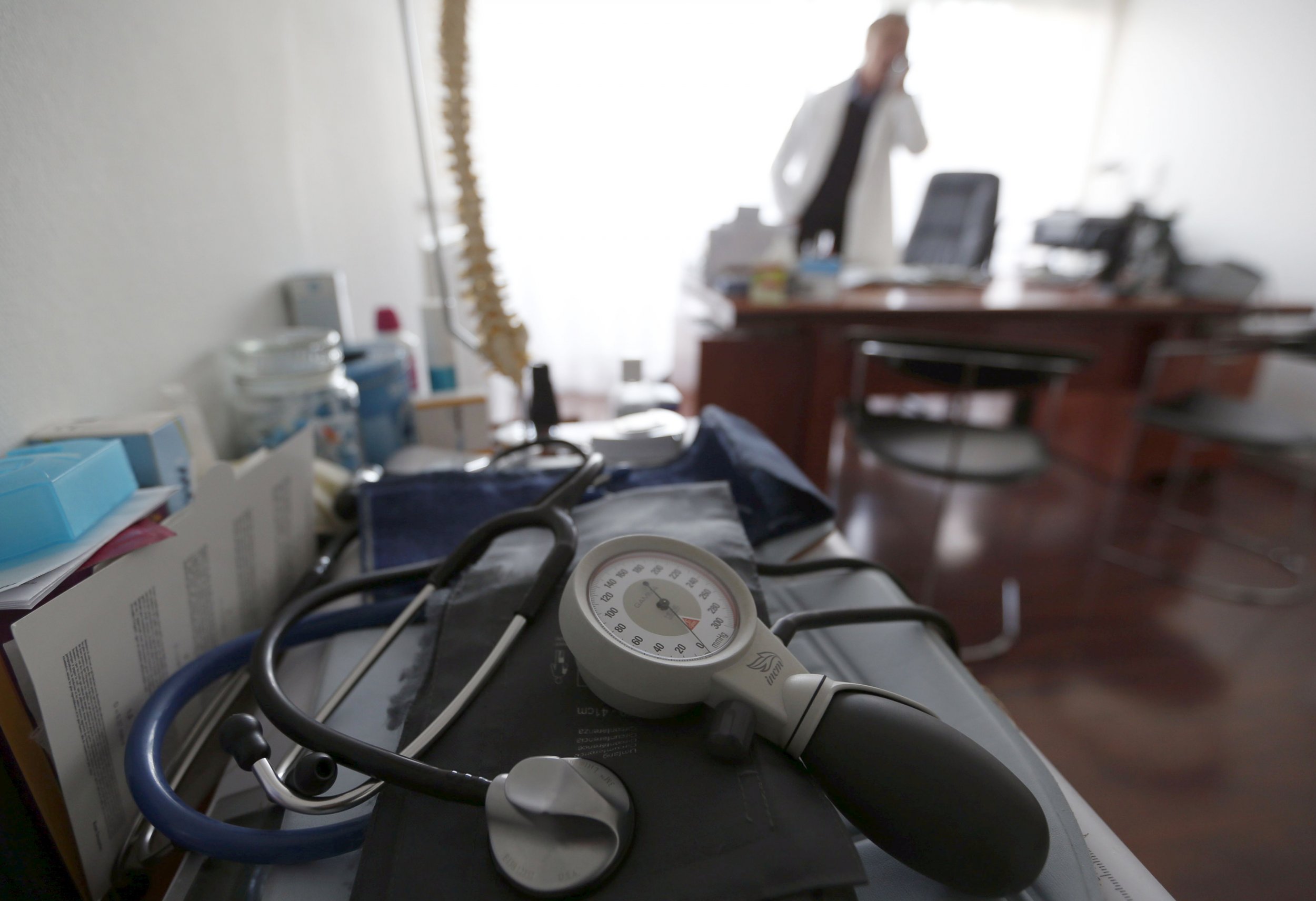 The leadership of the National Rifle Association (NRA) suffered a devastating defeat last week when a U.S. Court of Appeals struck down portions of a Florida law that barred doctors from talking to their patients about guns.
The loss comes just weeks after NRA Executive Vice President and CEO Wayne LaPierre announced that his lobbyists would be "going on the offense," after eight years of "playing defense" against the Obama administration.
Indeed, the NRA's massive $30 million donation to Donald Trump's winning campaign has emboldened the gun lobby—and you can see it in their attempts to gut our gun laws like this gag order on doctors.
However, it appears the gun lobby wasn't counting on the First Amendment, the courts and gun-safety advocates—including moms, doctors and gun-violence survivors—to hold the line on their extremist agenda.
The NRA leadership's overreach was so clear in this case that of the 11 judges who heard the case, all but one voted to strike down the law. Even William Pryor, who was on Trump's shortlist for the Supreme Court and is an NRA favorite as well as a winner of one of their highest awards, found the law's speech restrictions to be a bridge too far.
The attempt to silence doctors began in 2011 in Florida, the gun lobby's petri dish for state gun laws, and where radical and replicated policies such as "Stand Your Ground" were hatched. NRA lobbyists pushed for a law that forbade doctors from discussing gun safety with their patients, making doctors who violated the law subject to fines or professional sanctions.
Working with state lawmakers, the gun lobby was able to force its way into examination rooms, thus preventing physicians from discussing the risks of unsecured guns and offering important health advice. Muzzling doctors became a part of the NRA's long-term and multipronged lobbying campaign to suppress free speech about gun safety.
These efforts have nothing to do with gun rights and everything to do with the almighty dollar. The NRA knows that if doctors speak the truth about the risk of firearms—or if we learn more about the causes of gun violence in America—gun manufacturers' profits will suffer.
But parents trust family doctors to tell the truth about risks and dangers to our kids' health—from installing a pool to having unsecured firearms in our homes or vehicles. No topic is off-limits when it comes to our children's safety, and the NRA's extremist agenda should have no place in this confidential conversation.
Luckily, physicians' First Amendment rights don't end at the clinic door, and at the urging of gun-violence prevention experts at the Brady Campaign to Prevent Gun Violence, which filed to challenge the law, as well as Everytown for Gun Safety and Moms Demand Action for Gun Sense in America, which also joined in, the 11th Circuit court made this abundantly clear.
That's a good thing: Research shows that children who reside in homes with unsecured firearms are at an elevated risk of unintentional firearm injury. With more than 2 million children living in homes with unsecured guns, and at least 30 unintentional child shootings in the U.S. so far in 2017, it is imperative that doctors speak freely to their patients about responsible gun ownership and the risks that come with unsecured guns—just as they would with any other safety concern.
That's why the American Academy of Pediatrics, the American Academy of Family Physicians, the American College of Physicians and the Society for Adolescent Health and Medicine all recommend that doctors inform parents of the risks of gun injuries and how to prevent them.
Evidence shows that when doctors talk about gun safety, patients listen. A study of family practice patients who own guns found that those counseled by doctors about safe firearm storage were 2.2 times as likely to improve their gun storage practices as those who did not receive counseling. Another national study found that parents counseled by their childrens' pediatricians about gun safety and offered free gun locks were 22 percent more likely to continue following the recommended gun storage practices six months later.
The gun lobby will keep trying to pull the strings on lawmakers who have traditionally been beholden to it, but the 11th Circuit's ruling has established that American physicians will not be their puppets—a victory for free speech and public safety. And as more and more Americans get off the sidelines and demand reasonable solutions to our nation's gun-violence crisis, NRA lobbyists can assume this win is just one more wave in the changing tides on this issue.
Shannon Watts is the founder of Moms Demand Action for Gun Sense in America.