A Profile of William Pryor, Trump's Possible SCOTUS Nominee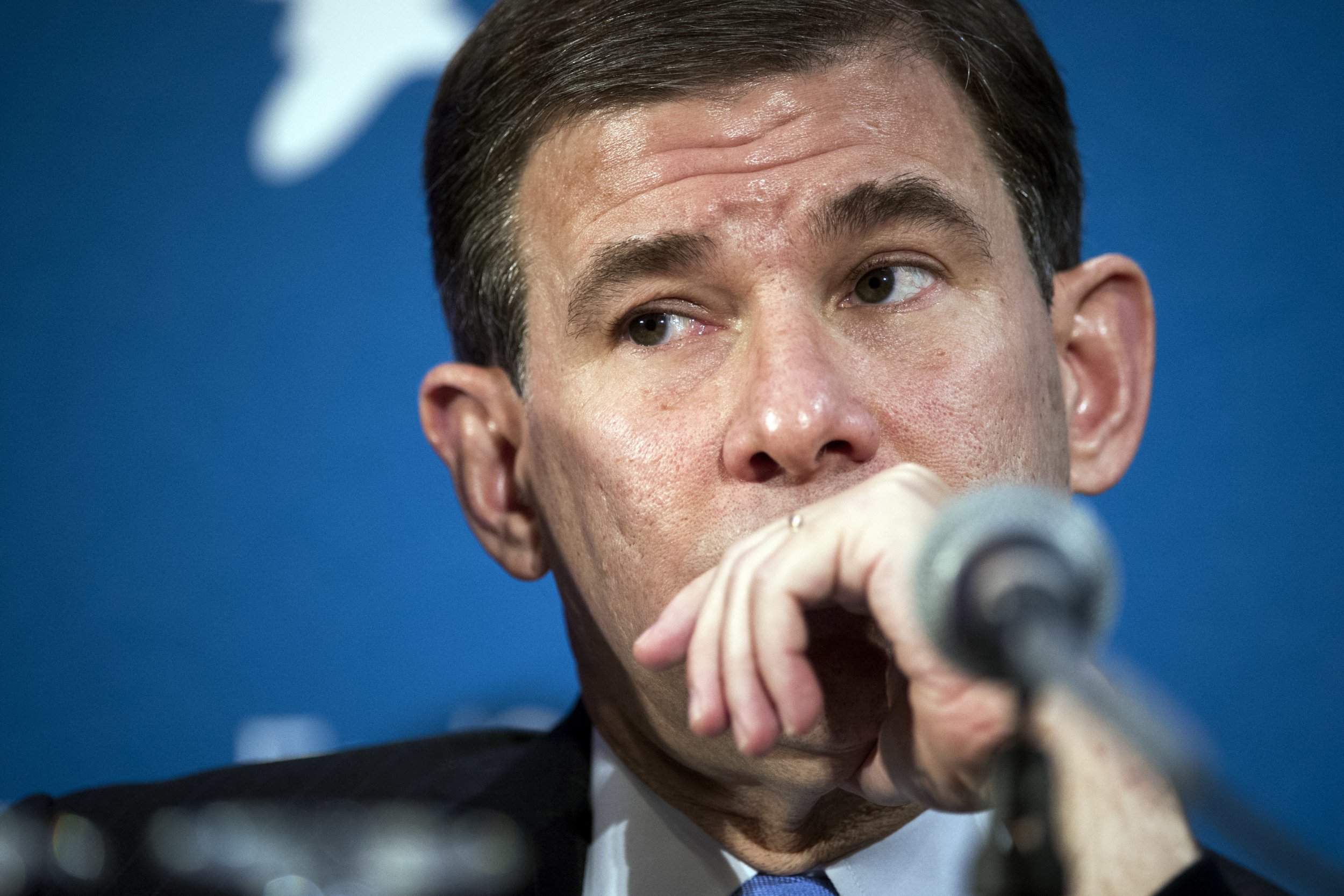 President-elect Donald Trump has the opportunity to put his signature on the U.S. judicial system, and particularly the Supreme Court, after he takes office in January. During his term, he is expected to nominate hundreds of federal judges, beginning with filling the high court seat left vacant in February after the sudden death of Justice Antonin Scalia, a staunch conservative. Over the next four years, Trump could really put his mark on the Supreme Court, as three sitting justices are in their late 70s and early 80s.
Related: Keeping score of Donald Trump's campaign promises
Following Scalia's death, President Barack Obama nominated an appeals court judge, Merrick Garland, for the open seat, but Republicans refused to give him a hearing and called for the next president to choose the successor. During the campaign, Trump told Americans that the Supreme Court's future rested on their votes and reassured those in his party that he wouldn't appoint a liberal or moderate to the high court. In an unusual move for a presidential candidate, he released the names of 21 potential Supreme Court picks ahead of the election. He has promised to draw only from that group to replace Scalia; after all, his supporters are counting on him to nominate someone who would restore the Scalia-era balance to the nine-justice court, which currently is evenly divided between four conservative and four liberal justices.
In this multi-part series, Newsweek looks at the résumés of potential Trump Supreme Court nominees and notes some of the comments they've made about key issues facing the country. We begin, in no particular order, with federal court Judge William "Bill" Pryor Jr.
William H. Pryor Jr.
11th Circuit Court of Appeals
Age: 54
Attorney General
Pryor currently is a federal judge on the 11th Circuit, covering the states of Alabama, Florida and Georgia. A native of Mobile, Alabama, he served as the state's attorney general
from 1997 to 2004
. At 34, he was the country's youngest individual to hold that position.
Many know Pryor for his role in the debate over a Ten Commandments monument on government property. When Roy Moore became chief justice of the Alabama Supreme Court and installed a such a monument outside of the state judicial building, Attorney General Pryor
prosecuted him and won
—he simultaneously angered conservatives for backing Moore's removal from office. (Moore later was re-elected.)
Pryor once ended a speech with a prayer, "Please, God, no more Souters," referring to retired Justice David Souter. He was appointed by a Republican president, George H.W. Bush, but disappointed conservatives by generally siding with the court's more liberal members.
Pryor helped found the Republican Attorneys General Association with the goal of electing fellow Republicans, promoting limited government and preserving conservative values. He is married and has two daughters.
Confirmation
If nominated to the Supreme Court, Pryor likely would face a tough and lengthy confirmation fight. Before he was on the 11th Circuit, congressional Democrats repeatedly contested his nomination because they viewed him as too partisan to be a judge. But President George W. Bush bypassed the voting process during a congressional recess in 2004 and installed Pryor to the 11th Circuit. The next year, the Senate confirmed him on a 53 to 45 vote; three Republicans opposed his lifetime seat.
Reproductive Rights
Before becoming a federal judge in 2005, Pryor gained notoriety as an outspoken opponent of abortion. He strongly criticized the landmark 1973 Roe v. Wade ruling that upholds a woman's right to reproductive choice as "the worst abomination in the history of constitutional law." In 1997, he said, "I will never forget January 22, 1973, the day seven members of our highest court ripped up the Constitution." At a confirmation hearing six years later, Pryor said he stood by his comments, and reiterated his belief that abortion is "morally wrong" and has led "to the slaughter of millions of innocent unborn children."
Race Relations
Pryor's stance on race relations isn't as straightforward. Alvin Holmes, a Democratic Alabama state representative who is black, praised Pryor for "his constant efforts to help the causes of blacks in Alabama," which included fighting to abolish the state constitution's ban on interracial marriages and authoring legislation that established stricter penalties for cross burning, an act widely associated with the Ku Klux Klan.
But seemingly acting in an opposite manner, Pryor in 2002 argued before the Supreme Court in Hope v. Pelzer that Alabama's practice of handcuffing prisoners—in this case, Larry Hope, a black man—to hitching posts in the southern heat was not in violation of the Eighth Amendment's protection against cruel and unusual punishment. The court disagreed.
Voting Rights
As a judge, Pryor in 2009 ruled in favor of a restrictive Georgia law that requires voters to present government-issued photo identification in order to cast election ballots. He also has asked Congress to consider modifying provisions of the Voting Rights Act, which President Lyndon Johnson signed into law in 1965 to enable minorities to effectively exercise their right to vote.
Health Care
A Catholic, Pryor has backed the efforts of religious organizations fighting the Affordable Care Act's contraception coverage rule.
Second Amendment
While he was attorney general, Pryor opposed lawsuits filed by gun-violence victims and city governments against gun companies, The Trace reported. The National Rifle Association in 2001 gave Pryor its highest tribute, the Harlon B. Carter Legislative Achievement Award.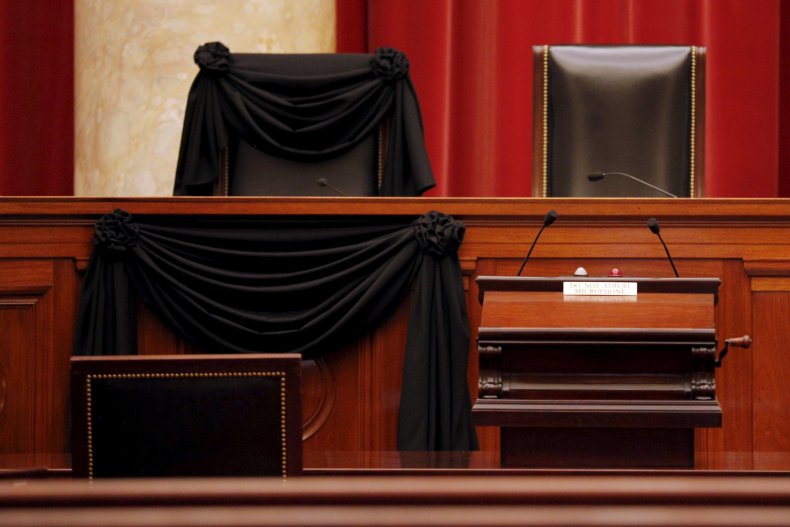 What the Right Is Saying
Trump frequently mentioned and praised Pryor on the campaign trail. During a GOP primary debate in February, for example, he mentioned Pryor by name. Tom Fitton, president of the conservative group Judicial Watch, says Pryor would be near the top of potential Supreme Court appointments. "He's principled. He's someone who has a demonstrated record of the willingness to apply the Constitution, as opposed to rewriting it," he tells Newsweek. He adds that Pryor generally would be "a slam-dunk nomination," while acknowledging there are bruised feelings among some conservatives for his dealings with Moore and the Ten Commandments monument when he served as Alabama attorney general.
What the Left Is Saying
"In a lot of ways, Bill Pryor is the dream candidate of the far right. But he'd be a disaster for everyone else," says Marge Baker, executive vice president of People for the American Way—a liberal organization. She says he would allow states to restrict voting rights, criminalize homosexuality, ban abortion and exempt themselves from federal civil rights laws. "The fact that he called Roe v. Wade the worst constitutional abomination in our history—worse than Dred Scott, which upheld slavery—shows just how ideologically driven he'd be as a Supreme Court justice."
Read more from Newsweek.com:
- With Trump as president, what will happen on gun restrictions?
- Conservatives cheer Trump Supreme Court picks
- In return to Chicago, President Obama calls for Merrick Garland's nomination
- Top Republicans call for delay on Supreme Court nomination