A top health official has criticized Gwyneth Paltrow's lifestyle company Goop, warning treatments it promotes carry "considerable risks."
Sir Simon Stevens, the head of the U.K.'s National Health Service (NHS), made the comments as he cautioned more widely against "quacks, charlatans and cranks" who take advantage of people's health worries to spread misinformation online, the Press Association reported.
Speaking at an event hosted at the University of Oxford titled "The Impact of fake news on our lives," Stevens expressed his concern at the availability of "dubious 'wellness' products and dodgy procedures" online. He warned that people risk harming their health and wasting money on "too-good-to-be-true remedies."
Referring to a product available on the Goop website called "This smells like my vagina" and the brand's new Netflix series, Stevens took aim at the company. He said: "Fresh from controversies over jade eggs and unusually scented candles, Goop has just popped up with a new TV series, in which Gwyneth Paltrow and her team test vampire facials and back a 'bodyworker' who claims to cure both acute psychological trauma and side-effects by simply moving his hands two inches above a customer's body.
"Gwyneth Paltrow's brand peddles 'psychic vampire repellent' (27 U.S. dollars); says 'chemical sunscreen is a bad idea'; and promotes colonic irrigation and DIY coffee enema machines, despite them carrying considerable risks to health and NHS advice clearly stating there is 'no scientific evidence to suggest there are any health benefits associated with colonic irrigation'."
Stevens acknowledged that fake news was previously spread by word of mouth and later the printing press. But he said "lies and misinformation can now be round the world at the touch of a button—before the truth has reached for its socks, never mind got its boots on."
The health chief referred to Russian social media bots spreading lies as an example of this. Last year, a study found Russian trolls and social media bots use tactics similar to those employed during the 2016 presidential election to spread misinformation about vaccines.
Goop said in a statement seen by Newsweek that it "takes efficacy and product claims very seriously."
The editorial side of its website is "transparent when we cover emerging topics that may be unsupported by science or may be in early stages of review," it said.
Addressing the products sold on Goop, it said: "We have a robust legal and compliance team that works closely with our science and research group to vet product claim."
It went on: "We applaud the important work that NHS does, and often take our cues from the UK standard. For example, in the case of chemical sunscreens that the NHS cited in their speech, the US bans only 11 personal care ingredients while over 1,000 are banned in the UK. It's for that reason we recommend non-toxic sunscreens."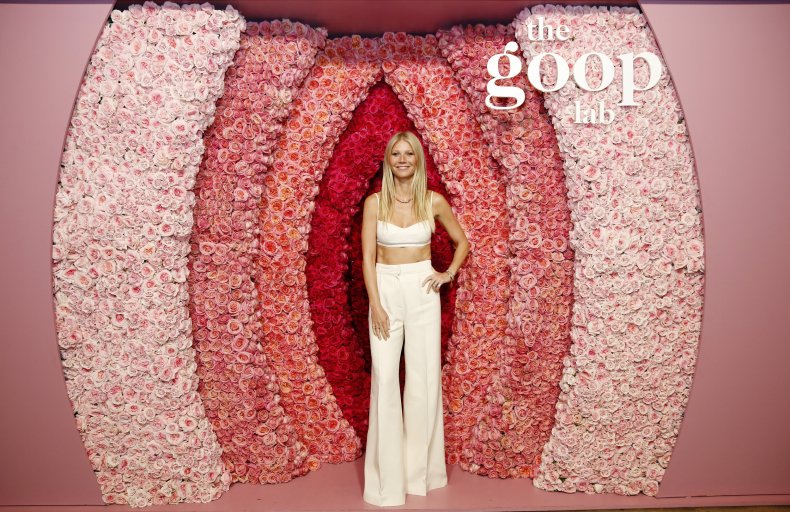 This article has been updated with a statement from Goop.
Uncommon Knowledge
Newsweek is committed to challenging conventional wisdom and finding connections in the search for common ground.
Newsweek is committed to challenging conventional wisdom and finding connections in the search for common ground.
About the writer
Kashmira Gander is Deputy Science Editor at Newsweek. Her interests include health, gender, LGBTQIA+ issues, human rights, subcultures, music, and lifestyle. Her work has also been published in the The Independent, The Independent on Sunday, The i Newspaper, the London Evening Standard and International Business Times UK.