Team USA Gymnast Has COVID As Cases Among Tokyo Olympics Athletes Rise
A female gymnast representing Team USA at the Tokyo Olympics has tested positive for COVID-19 while staying at her training camp just outside of the Japanese city.
City officials announced on Monday that the teenage gymnast, who they have not publicly identified, tested positive for COVID-19 while training for the competition in Narita, about 35 miles east of Tokyo.
Another member of the Team USA gymnastics squad has also been placed on standby following the positive test after being identified as a close contact, according to NBC News.
The athletes arrived in Japan on Thursday but did not enter Tokyo, instead spending time in their travel accommodations and at their training facilities in areas outside of the country's capital.
Tokyo was placed under its fourth state of emergency in June after suffering a rise in COVID-19 cases. Some 1,008 positive tests were confirmed in the city yesterday, according to data collected by Johns Hopkins University.
The Olympics being hosted in Tokyo has caused controversy over the last few weeks, as a recent poll carried out by an Asahi newspaper found that 68 percent of people said that they had doubts about the organizers being able to control COVID-19 infections amid the influx of athletes.
The survey also found that 55 percent of those asked completely opposed the games going ahead in Tokyo, while about three-quarters of the 1,444 respondents of the poll said that the decision to ban spectators from events was correct.
Several athletes have tested positive for COVID-19 since arriving in Japan this month to prepare for the games. Two South African soccer players, Thabiso Monyane and Kamohelo Mahlatsi, became the first two athletes to test positive for COVID-19 in the Olympic village on Sunday, after an official was confirmed to have contracted the virus on Saturday.
American tennis player Coco Gauff, 17, announced Sunday that she will withdraw from the games after testing positive for COVID-19, while six Team GB participants and two staff members have been forced to self-isolate after coming into contact with someone who later tested positive.
The current total for positive cases among athletes, officials and journalists is at 58, according to data from the Olympics.
Following the batch of cases over the weekend, International Olympic Committee (IOC) President Thomas Bach insisted that the games, which will run from July 23 to August 8, will be "safe and secure."
The games faced another blow on Monday, when sponsor Toyota announced that it will remove all its TV adverts in Japan and revealed that its officials would not be attending the competition.
A spokesperson told Reuters: "It is true that Toyota will not be attending the opening ceremony, and the decision was made considering various factors including no spectators. We will not be airing any commercials related to the Games in Japan."
Newsweek has contacted the IOC for comment.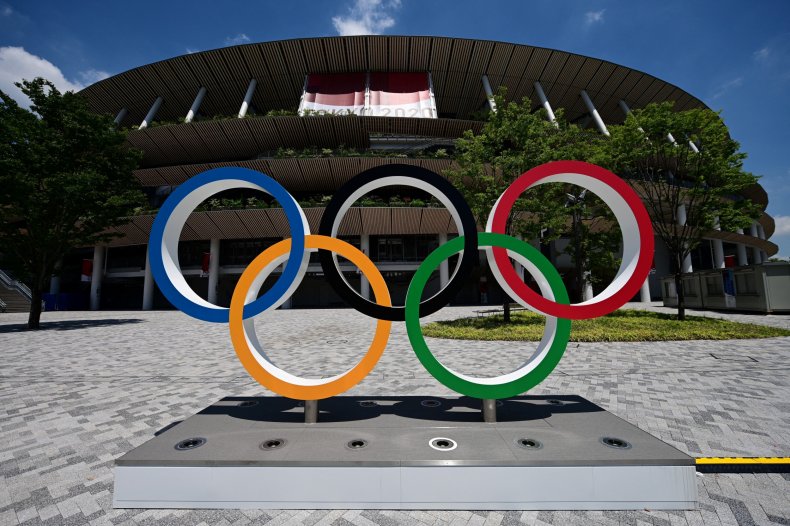 Update 7/19/2021 9:00 a.m. ET: This article was updated to include further context throughout.