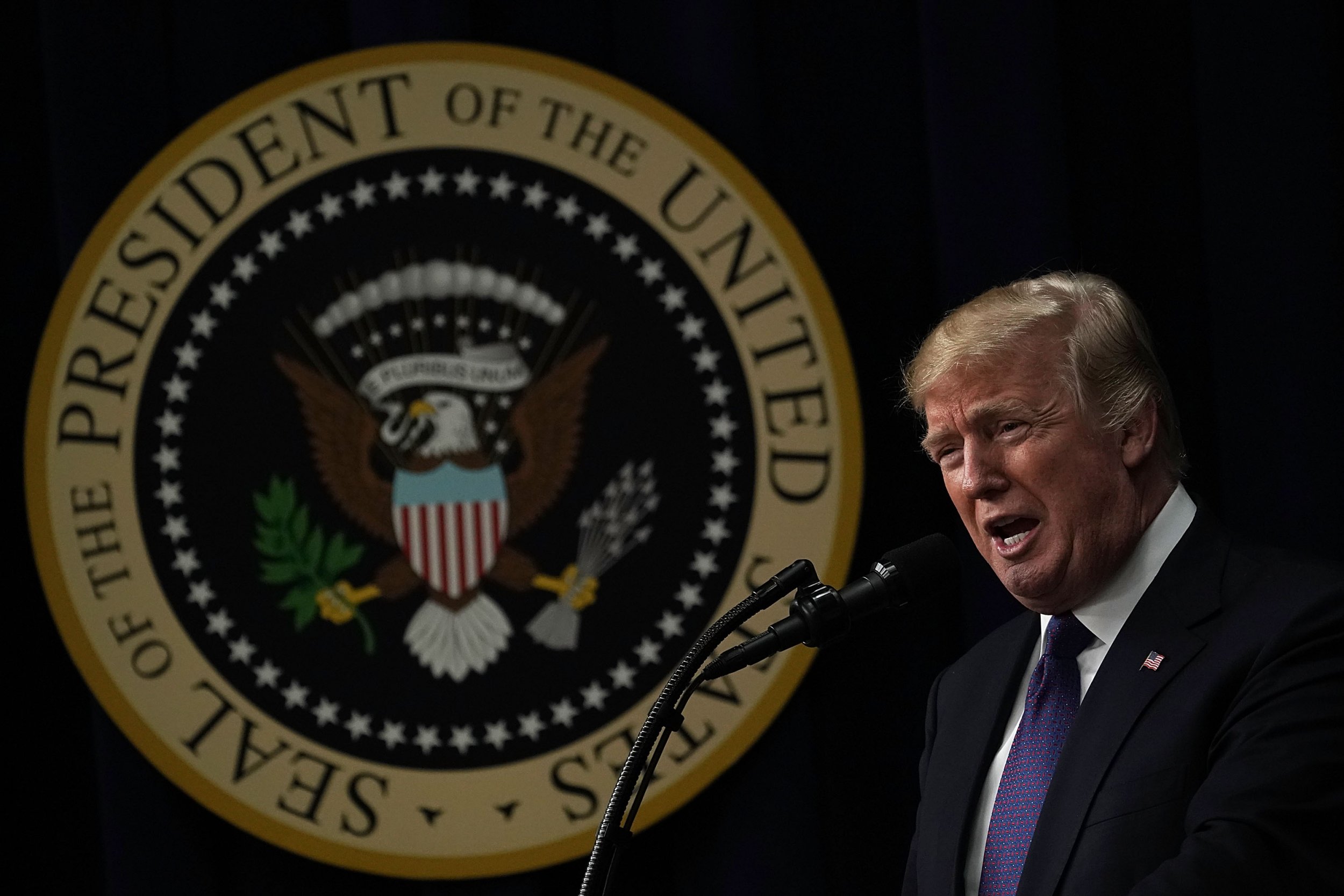 As President Donald Trump appeared determined to crack down on immigration on Wednesday, recent reports suggest that the country's biggest technology hubs would be crippled without foreign-born workers.
Using 2015 Census Bureau data, the Silicon Valley Competitiveness and Innovation Project (SVCIP) Report found that the country's biggest technology centers rely on more foreign-born workers than domestic ones, with Silicon Valley leading the way.
At least 57 percent of Silicon Valley STEM (science, technology, engineering and mathematics) workers with a bachelor's degree or higher were born outside of the U.S., the report says.
Only 18 percent of workers were born within the state of California, with 25 percent born in the U.S., but out of state.
An analysis of the most recent census data by the Seattle Times also found that foreign-born workers account for 71 percent of workers in the San Jose area's Information Technology (IT) occupations.
SVCIP researchers also found that in New York City, 43 percent of STEM workers were also foreign-born.
Many foreign workers in the U.S. are employed through the H-1B visa program, which is meant to enable companies to hire highly skilled foreign professionals in industries where there are shortages of qualified American workers by issuing short-term visas.
Sponsoring an H-1B visa worker can cost thousands of dollars, but it's an expense many tech industry leaders are willing to absorb.
Read more: H-1B visa program puts American workers at risk, Republican senator says
Last year, IBM applied for 12,381 H-1B visas, paying workers an average salary of $87,378, according to data from the Department of Labor.
Microsoft requested 5,029 visas, paying an average salary of $129,610, while Google requested 4,897 of the visas, offering workers an average salary of $129,997.
Proposed changes to end extensions of H-1B visas under the Trump administration's "Buy American, Hire American" plan, first announced on the 2016 campaign trail, sparked fears that hundreds of thousands of workers could be forced to leave the country.
The administration has since distanced itself from those plans, however.
U.S. Citizenship and Immigration Services (USCIS) spokesman Jonathan Withington told Newsweek: "USCIS is not considering a regulatory change that would force H-1B visa holders to leave the United States by changing our interpretation of section 104(c) of AC-21."
Section 104(c) of AC-21 states that USCIS may grant H-1B extensions at a maximum of three-year increments to beneficiaries of a petition to become a permanent resident in the U.S.
While that means the Trump administration would still be able to issue H-1B visa extensions, it does not guarantee that applications will be accepted.
Recent reports have highlighted that under Trump, visa extension applications have faced massive delays, with data from Reuters showing that the government issued challenges to more applicants during Trump's first year than at any time during the Obama administration's time in power.
The president also appeared to take a tough line on immigration on Wednesday, when he condemned a bipartisan deal on U.S. border security as "horrible" and said it was "very, very weak" on reforms for the legal immigration system, according to Reuters.
Trump told the news agency the senate proposal, which was presented to him last week by Republican Senator Lindsey Graham and Democratic Senator Dick Durbin, was "the opposite of what I campaigned for."
Democrats have said they will not vote for spending legislation to keep the federal government funded past a Friday deadline unless an immigration deal is reached.
Trump said on Wednesday he thinks a deal on immigration is still possible, adding that "time is running out."
The president said a federal government shutdown "could happen" at the end of the week, adding that if it did, Democrats would be to blame, even though Republicans control both chambers of Congress and the White House.