Hacker Changes Governor Candidate Tim Fox's Twitter Account Picture to Tesla, Posts Dogecoin Updates
A hacker broke into the old Twitter account for Tim Fox's Montana gubernatorial campaign on Friday, changing the former candidate's profile picture to be Tesla's logo and posting updates about the cryptocurrency Dogecoin.
"ALERT: Someone has hacked my old Governor campaign Twitter account (@foxforgovernor) and is sending direct messages with a link to a bogus Instagram login,"Fox, Montana's former attorney general, said in a tweet Friday regarding the hack. "We are working on getting the account taken down. In the meantime, please ignore DM's from@foxforgovernor. Thank you."
Fox later tweeted: "UPDATE: The clever hacker has changed the profile photo on the@foxforgovernor. Twitter account to the Tesla logo. Tesla might want to ask Twitter to take that account down."
The Tesla logo profile picture has since been removed.
The hack of Fox's old campaign account comes on the heels of the virtual currency Dogecoin hitting an all-time high on Friday, spurring a wave of memes as investors celebrated the spike in price. Dogecoin, a "joke" alternative cryptocurrency started in 2013, proved it was serious business on Friday when it hit over 28 cents, spiking amid a boon for the cryptocurrency industry as trade platform Coinbase made its highly-anticipated stock market debut on Wednesday.
"What a day! We are all here for this, Elon! And now THIS (CHECK THE PIC) HURRY!!!," the hacker posted to Fox's account, including the hashtags #DOGE #dogecoin #Coinbase #Robinhood #BTC #XRP #ADA #LTC #ETH #COIN #Crypto #23525, referring to other top cryptocurrencies bitcoin, XRP, Cardano, Litecoin and Ethereum.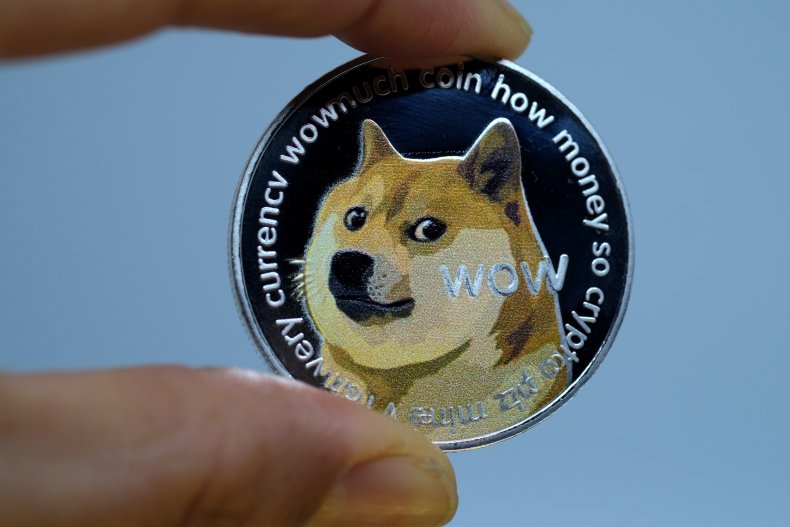 The hacker's post and selection of the Tesla logo to replace Fox's profile photo is homage to the tech company's CEO Elon Musk, whose memes and tweets have caused the virtual currency's price to skyrocket.
"The point is that Dogecoin was invented as a joke as essentially to make fun of cryptocurrency," Musk said in an interview. "And that's why I think that I think there's like an argument like fate loves irony, like the most entertaining outcome is the most what will be the most ironic outcome that the currency that was invented as a joke. In fact, becomes the real currency."
The hacker also replied to a tweet from the Missoulian, in which the publication shared an article crediting Musk with Dogecoin's major milestone: "so awesome."
The "fun" aspect of Dogecoin is where the currency derides its value, according to an op-ed by Adam Levine, managing director of podcasts and audio at Coindesk, provided to Newsweek.
"Just as bitcoin is the consensus pick for people looking for 'predictable moneyness' in their currency, dogecoin is looking like the consensus pick for people who want 'meme-y wackiness' in their currency," Levine writes.
He adds: "Doge has become the joke currency to beat. Everybody wants to be in on the joke, which pushes up the price, which makes the joke even bigger. It's a self reinforcing cycle. Sort of like bitcoin but for the luls."
Levine credited Dogecoin for pulling outsiders to the cryptocurrency world into the industry through its excitement factor, citing how the "cute" currency, with its Shiba Inu logo, is less "intimidating" than other virtual currencies. And what started as a joke alternative cryptocurrency is now getting major value through fan engagement, fueled by its humor.
Newsweek has reached out to Fox for comment on the hack.
Correction (4/16/2021, 6:30 p.m.): An original version of this story spelled Adam Levine's last name incorrectly.