Half of Americans Believe Unknown Group Secretly 'Run' the Country: Poll
Almost half of all Americans believe that they are secretly being governed by an unknown group, according to the results of a recent poll.
A survey released last week by the Associated Press-NORC Center for Public Affairs Research at the University of Chicago found that a large portion of Americans believe in a range of popular political conspiracy theories that share a lack of any clear evidence.
The poll found that 48 percent of Americans agree with the statement, "The people who really 'run' the country are not known to the voters." Only 22 percent said they disagreed with the statement, while 29 percent said they neither agreed nor disagreed.
"The people who hold conspiratorial beliefs don't fit into any particular demographic," Jennifer Benz, deputy director of the AP-NORC Center, said in a statement.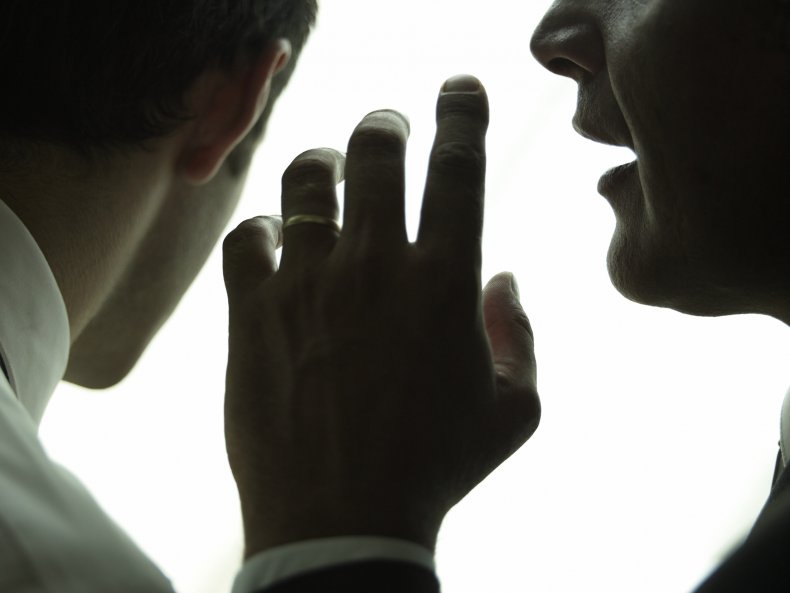 "In today's media environment, when misinformation is so widespread, these results show that people from all kinds of political, demographic, and socioeconomic backgrounds can be susceptible to these narratives," she added.
Joseph Uscinski, a University of Miami political science professor who authored the textbook Conspiracy Theories: A Primer and was involved in developing the questions used in the AP-NORC poll, told Newsweek that the question about a secret group running the country was one of four questions that he developed "to measure the general worldview that leads people to believe conspiracy theories."
Uscinski said that his own polling of the same question over a decade had revealed "no significant increases" in the number of respondents who believed the government was being run by a secret group, or in conspiracies overall.
"The number seems high because it is a very general item," Uscinski said. "If you ask something more specific, like if you name the specific villain or what they are up to, then the percentage believing the theory will be smaller."
"Big events like wars, recessions, and the outcomes of elections are controlled by small groups of people who are working in secret against the rest of us," another statement provided to respondents of the AP-NORC poll, was supported by 33 percent of Americans.
Roughly the same share of respondents, at 32 percent, agreed that "much of our lives are being controlled by plots hatched in secret places."
The white supremacist "Great Replacement" theory was also supported by 32 percent, who said they agreed with the statement, "There is a group of people in this country who are trying to replace native-born Americans with immigrants who agree with their political views."
The poll found that a tendency to believe in conspiracy theories predicted views on immigration policy—36 percent of all Americans agreed that the number of immigrants allowed into the U.S. should be restricted, while 54 percent of white respondents deemed "high conspiratorial thinkers" said the same.
"While most Americans see value in a diverse population, there is a sizeable segment of the public that believes immigrants are coming to the U.S. to disrupt our way of life," said AP-NORC Center Director Trevor Tompson. "And these data reveal that thinking leads to support for harsher immigration policies."
A manifesto purportedly written by Payton Gendron, the alleged gunman in the mass shooting that left 10 people dead at a Buffalo, New York, supermarket over the weekend expresses support for the replacement theory.
The theory has also been espoused by suspects in at least three other deadly mass shooting in recent years. The poll was conducted prior to the most recent shooting.
The poll found that that those who believe in conspiracy theories were about twice as likely to believe the replacement theory. White conspiracy believers were also three times more likely to believe that they had been racially discriminated against.
The AP-NORC poll was conducted online and over the phone among 4,173 people 18 and over between December 1 and December 23, 2021. It has a margin of error of 1.96 percent.