Half Of Russian Income Spent on Food For The First Time Since 2008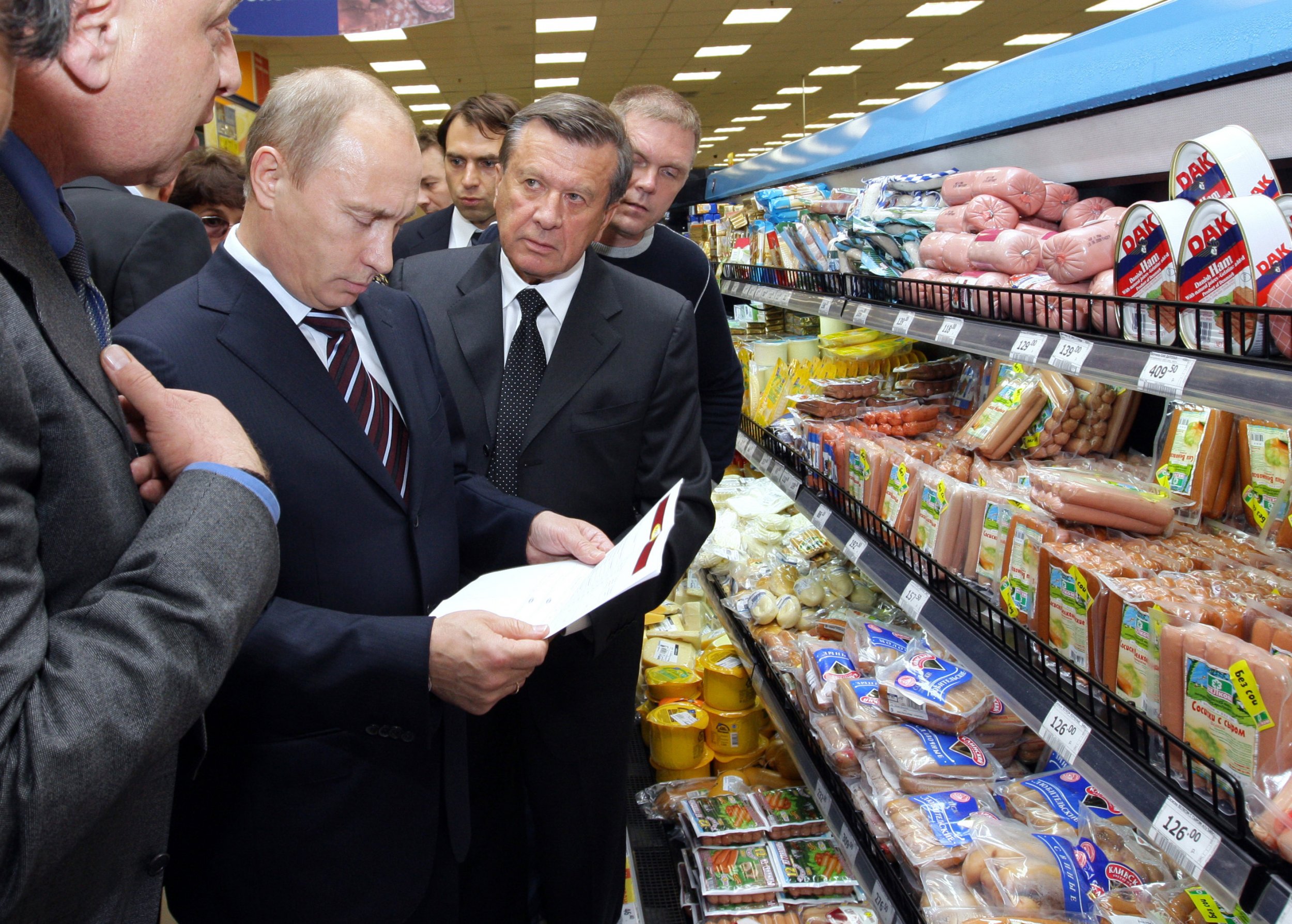 Russians are spending half of their income on food alone as unemployment and prices continue to rise, Russian state agencies are reporting.
Currently in the middle of a recession, brought on by low oil prices, Russia has also been hit by a volatile ruble and trade sanctions imposed on Western trading partners which hurt food imports. This has driven up prices and decreased real income by seven percent compared with last year.
So expensive is Russian grocery shopping at the moment that, for the first time in eight years, Russians are spending more on food, drink and tobacco than anything else according to Russia's biggest state-funded academies.
Latest figures estimated by the Russian Presidential Academy of National Economy and Public Administration show that, in February, 50.1 percent of the average Russian's income was spent on food products. Meanwhile 49.9 percent was spent on retail and other goods. The study appears to refer to income spent after taxes are deducted.
This is the first time grocery shopping has taken the majority of the average Russian's income beating the previous highest figure, recorded in May 2009, when 49.6 percent of Russian spending went on food.
According to Russia's federal statistics bureau, Rosstat, over 4.5 million Russians are unemployed, amounting to six percent of the Russian population. This represents an increase of 140,000 people between February and March alone and is the highest rate of unemployment in Russia for three years.
The International Monetary Fund has estimated that Russia will remain in recession at least until the end of the year, as oil prices mount a sluggish recovery. Earlier this month Russia's Energy Minister said he expected oil prices to reach $65 per barrel next year, despite standing below $45 at present.