10 Great Family Friendly Movies to Watch This Halloween
Halloween sees many of us seeking out the nastiest, gnarliest horror films that we can all October long. And though it is a very bad idea to to sit your kids in front of The Texas Chainsaw Massacre, plenty of children want to get into the spooky action with horror movies of their own.
Luckily, there are plenty of family-friendly Halloween movies available for kids who want to be part of the month's monster medley, but cannot handle the terror and gore of more adult horror movies.
Our list contains family friendly (PG or under) Halloween movies for children of all ages, and for all terror tolerance levels from complete scaredy-cat to pretty hardened horror nut (there's stuff in Coraline that might even creep out the grown-ups).
The best family-friendly films to watch this Halloween
Coraline
Despite being a PG animated film, many adults have found themselves deeply creeped out by the world of Coraline. Based on the book by Neil Gaiman, it sees young Coraline enter a world where everyone has buttons sewn over their eyes. Add in some ghosts and spider demons for good measure and you have a great film for kids who can handle a little creepy.
Frankenweenie
Tim Burton has made an entire career around family-friendly films with horror elements. His classics like Beetlejuice (PG, but with some strong language) and Edward Scissorhands (PG-13) are essential viewing for slightly older kids. But fun for all the family is Frankenweenie, his 2012 adaptation of his own short film about a dog brought back from the dead.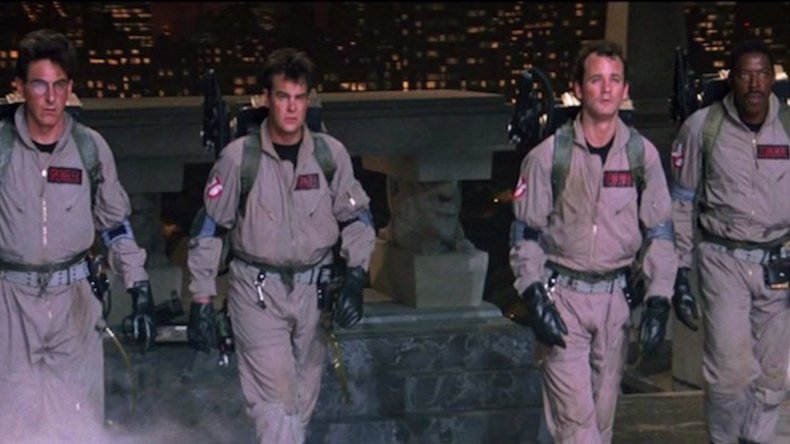 Ghostbusters
When there's something strange in the neighborhood, who you gonna call? Not the new Ghostbusters reboot Afterlife (which does not seem to get that Ghostbusters is meant to be funny) but the 1984 original, a perfect combination of comedy and creepiness.
Hocus Pocus
We all need to be honest with ourselves: the adult obsession around this film is a little overblown. Sure, the scenes with Bette Midler, Sarah Jessica Parker and Kathy Najimy as witches are fun, but people forget that most of the film is about the kids that they are fighting with. This, however, makes it a great film for fellow kids.
It's the Great Pumpkin, Charlie Brown
An absolute masterpiece and essential viewing for sensitive kids who want to be part of Halloween but cannot really handle scares. It's the Great Pumpkin, Charlie Brown has pumpkin patches, candy and costumes—plus a heavy dose of existential ennui for the adults.
Monsters, Inc
Though the film has not traditionally been considered a Halloween film, it really should be: it is literally about monsters scaring children. And with spin-off series Monsters at Work now streaming on Disney, it is the perfect time to introduce your kids to Mike, Sully and the rest of Monsters Incorporated.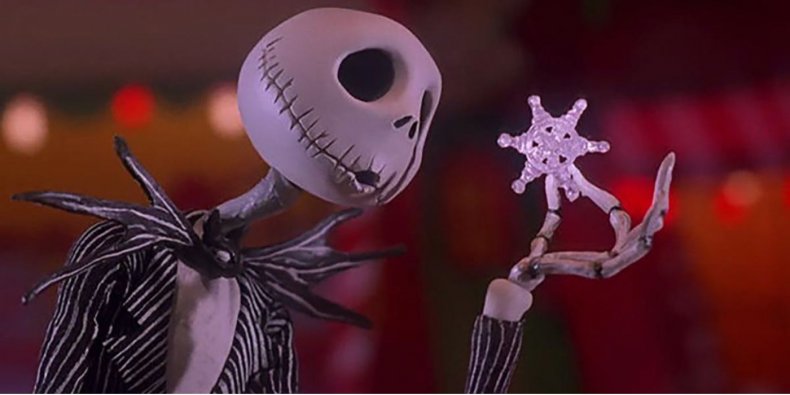 The Nightmare Before Christmas
Let the debates commence: is The Nightmare Before Christmas a Christmas film or a Halloween one? Sure, Christmas is in the title, but it also contains a song called "This is Halloween." There is only one way to solve the argument: watch it now, and then watch it again in the festive season.
Wallace and Gromit: The Curse of the Were-Rabbit
Werewolf movies are usually all about gruesome transformations and bloody maulings, but Aardman managed to make one of the best in the genre while keeping everything G-rated. A spin-off of the beloved British shorts starring Wallace and Gromit, the Oscar-winning movie sees the pair tracking down a mutant rabbit during a vegetable competition.
The Witches
Though The Witches is a PG, generations of kids have spoken about being emotionally scarred by this Roald Dahl adaptation, so maybe one for the tougher kids. Nicolas Roeg takes everything he learned from making adult horror movies like Don't Look Now and applied it to this story of evil witches carrying out an evil plan in a seaside resort. Just avoid the 2020 HBO Max version: it's Anjelica Huston or nothing.
Young Frankenstein
It is never too late to indoctrinate your kids to classic cinema. As such, the perfect double bill would be Mel Brooks' 1974 spoof classic, which then acts as a hilarious introduction to the classic 1930s horror films. Just don't blame us if your child starts wearing a cape and talking like Bela Lugosi.