From 'Halo Infinite' to 'COD: Vanguard'—Here's What to Expect From Gamescom 2021
After Tuesday's Xbox specific presentation, the official Gamescom event will begin Wednesday afternoon with the Opening Night Live broadcast.
Newsweek has already prepared a separate guide breaking down how you can access this livestream and explaining the full schedule for the rest of the week. While that piece lists a handful of releases that are confirmed to be making an appearance Wednesday, here are some extra predictions on what you can expect from the 2021 Gamescom convention.
'Call of Duty: Vanguard' First Look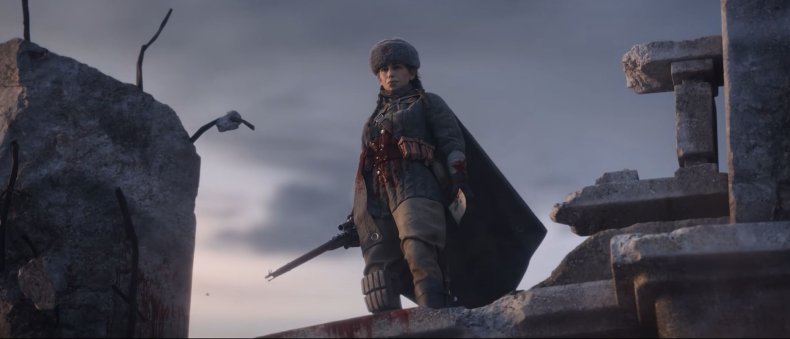 Gamescom's host, Geoff Keighley, has confirmed on Twitter that the latest Call of Duty will be one of the headline attractions at this year's conference.
Actress Laura Bailey will join Keighley as a special guest, and together the duo will play through a mission from the World War 2 shooter's campaign. There is no word yet on if fans will also get a sneak peek at the multiplayer portion but—with the title coming out in just a few months (on November 5)—we would not rule that out as a possibility. After all, we have only really been treated to a cinematic trailer so far, and still have no concrete idea of how the game will look in action.
On that note, Keighley has also confirmed that the gameplay preview will be running on next-gen hardware, meaning that we will get our first proper glimpse of COD's debut on the Xbox Series X and PS5.
'Halo Infinite' Release Date Announcement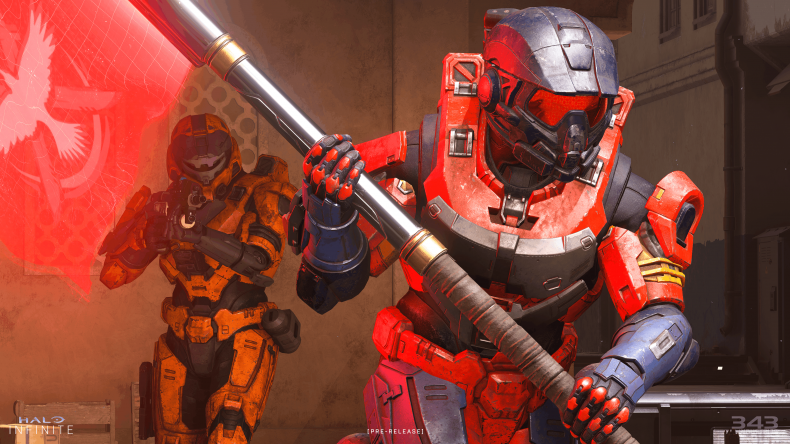 This one is less of a guarantee, seeing as nothing has been officially announced, but Halo was conspicuously absent from Tuesday's Xbox showcase. This has led many to assume that Microsoft is instead saving any news for the main Gamescom event Wednesday.
We have already seen quite a bit of Halo Infinite's campaign and multiplayer portions, with the latter even having a technical preview in July. By now, we know what to expect in terms of the broader story, the graphical performance and how online matches will work.
One thing that we are still unsure of, however, is the release date. If the rumors circulating online are anything to go by, we could well find out more about this Wednesday. Based on a leaked image, the current theory is that the game might finally launch in December, yet it is worth reiterating that this has not been confirmed, so take it with a pinch of salt.
Sony to Unveil 'God of War: Ragnarok', 'Deathloop' or 'Horizon Forbidden West'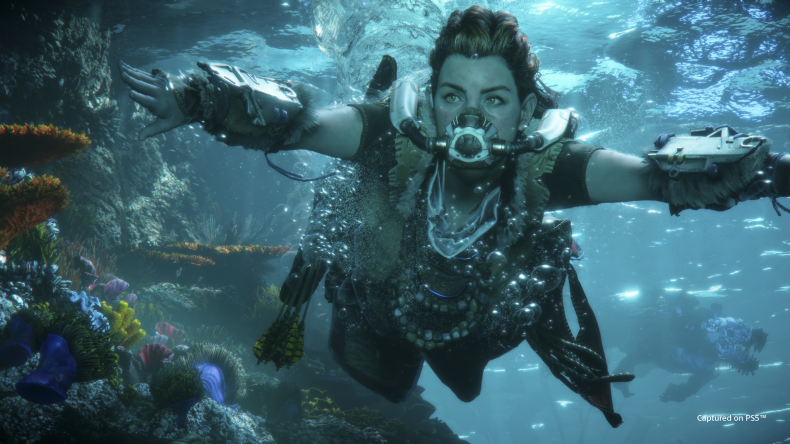 Sony is among the publishers that are hosting a slot during Wednesday's conference.
While we do not know for certain what the publisher will be showcasing, the Death Stranding director's cut has been confirmed for Gamescom 2021 and an appearance from the imminent Deathloop is also quite likely.
There is a slim chance that we might finally get to see something from the elusive God of War: Ragnarok (after all, it is long overdue), as well as Horizon Forbidden West and maybe even the PSVR2 headset.
'Far Cry 6' Story Trailer Debut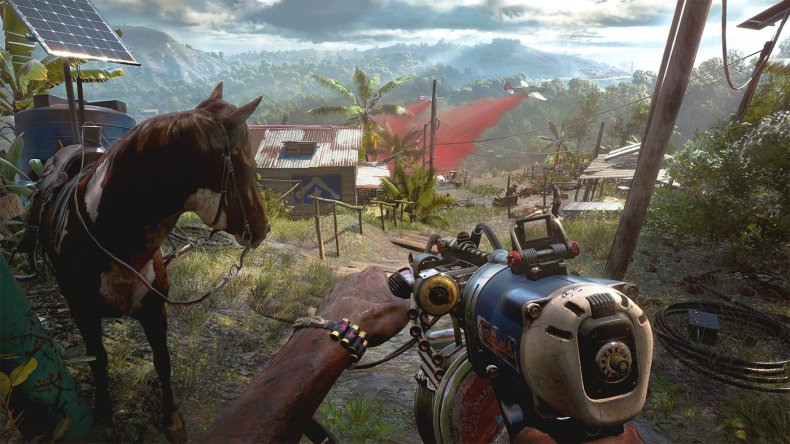 Ubisoft is another publisher that has a confirmed slot at Gamescom and Keighley has already revealed on Twitter that a Far Cry 6 story trailer will be released here.
We saw a lot of similar material at Ubisoft's dedicated E3 presentation earlier this year, so it will be interesting to see if this trailer brings anything fresh to the table.
Elsewhere, Ubisoft could supply a few updates about the content roadmap for Assassin's Creed Valhalla and the upcoming XDefiant.
'Elden Ring' Gameplay Footage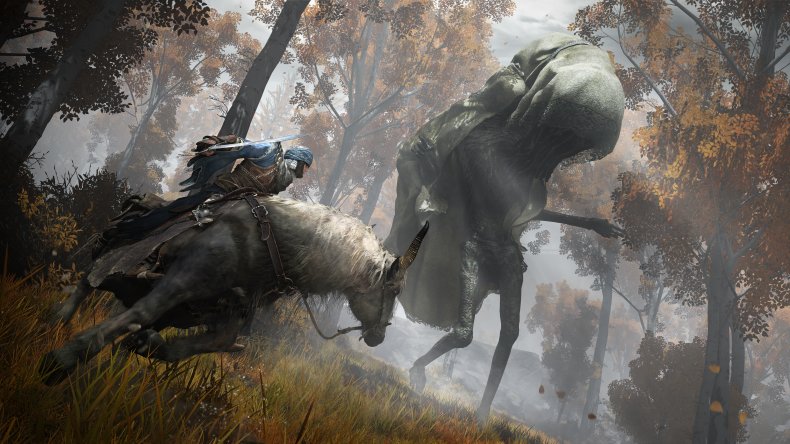 Elden Ring was the big draw of Keighley's Summer Games Fest livestream and—with publisher Bandai Namco having a designated slot at Gamescom—it is a relatively safe bet that we will get to see more in Wednesday's presentation. Hopefully we will get some kind of extended gameplay preview or learn more about George R. R. Martin's contributions to the story.
Alternatively, Bandai Namco could be giving us another in-depth look at House of Ashes, but it already dedicated its entire E3 broadcast to that game and it did not go down particularly well with its audience, who were just hankering for more Elden Ring content. As such, it seems unlikely that Bandai Namco will repeat that mistake.
Over 30 Games in Total
According to the "hype trailer," there will be over 30 games featured at this year's Gamescom. While some of these are intended to be surprises, we do know for certain that we will be seeing Lego Star Wars: The Skywalker Saga, Back 4 Blood and the Saints Row reboot in some capacity.
Warner Bros. also has an entire slot at the presentation so, if we are lucky, we might finally get an update on the delayed Hogwarts Legacy or Rocksteady's Suicide Squad adaptation. Meanwhile, Jurassic World Evolution 2 developer Frontier will be previewing more of their upcoming management sim and the team behind Vampire: The Masquerade – Bloodhunt is scheduled to make an appearance too.