Halsey Joins Chorus of Celebs Complaining About Record Label TikTok Demands
Halsey has joined the growing number of musicians who have suggesting their record labels are pushing them into posting content on TikTok.
In a clip shared on the platform on Sunday, Halsey, who uses the pronouns they/them, stated that their record label was prohibiting them from releasing their latest track unless they "fake a viral moment on TikTok."
"Basically, I have a song that I love that I want to release ASAP, but my record label won't let me," read a caption on the video, as the unreleased track in question appeared to play in the background.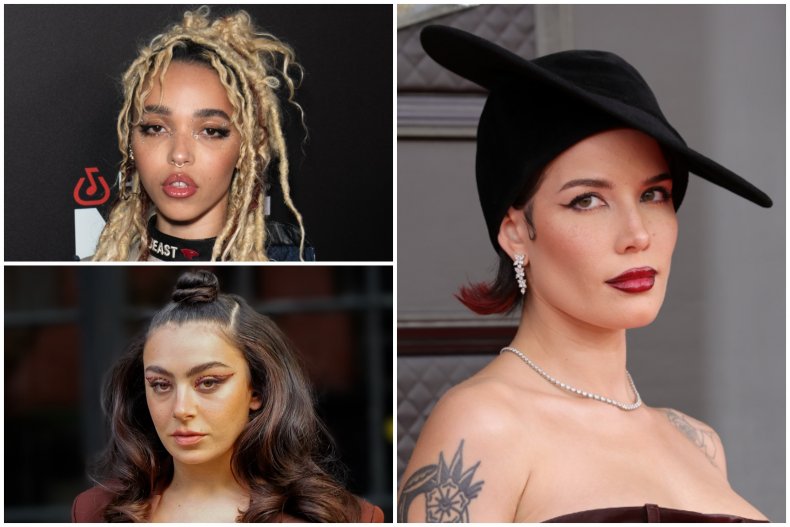 Halsey, real name Ashley Nicolette Frangipane, continued: "I've been in this industry for eight years and I've sold over 165 million records and my record company is saying I can't release it unless they can fake a viral moment on TikTok."
"Everything is marketing," the caption concluded, "and they do this to basically every artist these days. I just wanna release music man. And I deserve better tbh. I'm tired."
Ironically, the video clocked up almost 8 million views in less than 24 hours.
Driving their point home, Halsey shared another video that appeared to be taken of their conversation with a music executive.
With the camera trained on Halsey's face, a person off-camera was heard strategizing on the release of the track via TikTok.
After listening to the advice that was given, Halsey said to the person they were talking to: "I just hate this."
The follow-up video has been viewed more than 3.5 million times since its release.
A spokesperson for Capitol Music Group told Newsweek in response to the claims: "Our belief in Halsey as a singular and important artist is total and unwavering. We can't wait for the world to hear their brilliant new music."
The video-sharing platform has made a host of stars in recent years, and boosted the popularity of a number of other celebrities, with clips going viral on a daily basis among its estimated 1 billion active users.
Halsey's viral video sparked a wider conversation on Twitter, where one user shared screenshots of videos from Charli XCX, Florence Welch, and FKA twigs—all of whom suggested that they were being pushing into making TikTok content.
Captioning the screenshots, the Twitter user wrote: "what tiktok has done to the music industry is upsetting like..."
They went on: "it's not just about promo i actually hate it more when you can tell when artists are forced to make 'tiktok friendly songs.' labels rely too much on this app hoping for it to do wonders rather than do actual promos... [I guess] it's okay if artists wanna do it and if it's organic.
"like they just trying to do what others do to go viral and purposely shortening the length of songs... it's so annoying when it's affecting the quality of music. that's the most disappointing."
Responding to the tweet, singer-songwriter Vérité said that "having to fake viral moments to release art is an entire new level of soul sucking."
Vérité went on to state that "the music industry is trash, labels are worse than trash."
However, pop culture writer and critic Shamira Ibrahim pointed out that the artists being quoted were already going viral by complaining about being required to do so.
"This is such a disingenuous conversation because the artists who it affects the most are not the artists who are posting about it, Ibrahim wrote, adding that "labels can fake a viral moment easy on TikTok. They're doing it right now, with these posts."
Sharing a screenshot of Ed Sheeran also complaining having to promo his work on social media, Ibrahim went on: "Like really, you all really think that Ed Sheeran can't make music if he doesn't want to. This is a gambit... poor Ed Sheeran."
"Y'all share [TikToks] of MARQUEE artists with PLATINUM sales who have been able to do whatever the hell they wanted who are now all doing the same passive marketing strategy for sympathy. Are y'all okay??? They're not struggle musicians!
"Your TikTok engagement hurts you the most if you're *looking* for a deal as an independent artist or you're not a marquee artist/one with a solidly established fanbase and trying to get marketing dollars. Like come on lmao.
"Oversimplifying but like, pls know when you are being marketed to. " Pls support my music so I can stop making TikToks " doesn't even make sense, they're always going to put new music on all social platforms."
"Reckoning With a Lack of Control"
Jenna Drenten, Ph.D., Associate Professor of Marketing at Loyola University Chicago's Quinlan School of Business told Newsweek that it makes sense for record labels to want their artists participating in social media use.
"Publicity has always been the engine that drive celebrity culture," said Drenten. "Media vehicles have changed over time—newspapers, magazines, radio, television, the internet. TikTok evolved from the platform Musical.ly, which was a music lip-syncing platform. Music was actually part of the platform even before TikTok was TikTok.
"TikTok is just one more iteration in how celebrities might connect with their fans and gain attention. It's understandable that record labels will want their signed artists to use TikTok as a platform for promoting new music and building their fanbase.
"But part of this is because record labels are reckoning with a lack of control in the age of TikTok. There was once a time when recording artists were 'discovered' primarily by record labels and agents. Now, recording artists are 'discovered' by algorithmic recommendations and everyday people scrolling through TikTok."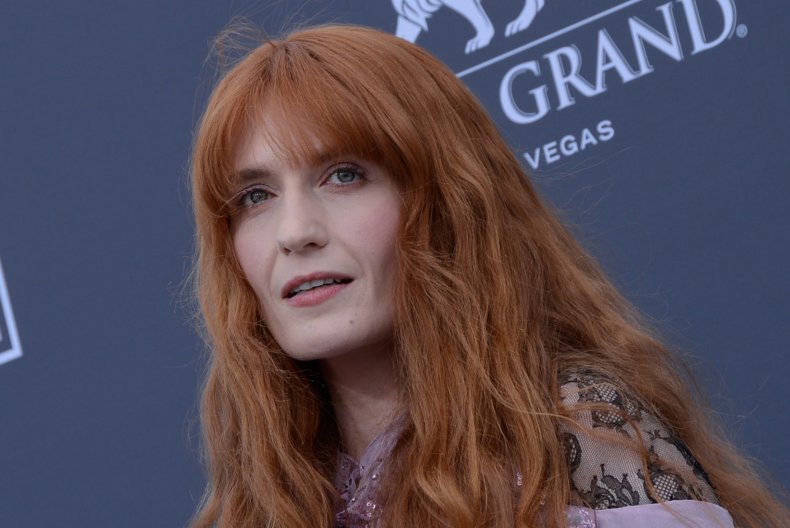 Further discussing the increased power of such platforms, Drenten went on: "Social media has taken some power away from the record labels and placed it in the hands of everyday fans. On TikTok, we see countless independent artists releasing their own music in short clips and fans flood the comments begging for a full-length version to be released.
"For instance, TikTok has created a space for artists such as queer country musicians to share their music which is often shut out of mainstream country radio airwaves. At the same time, record labels are savvy.
"They are using these same tactics to promote new music. Many of the artists we see go viral—as if by happenstance—actually have a team of marketers behind them. If a music artist's potential fanbase is on TikTok, it makes sense that a record label would encourage the music artists to be there too."
However, Drenten added, artists being pushed into making viral moments will not necessarily benefit in terms of longevity, should that be their social focus.
"Virality is no match for a sustained relationship with fans," said Drenten. "The songs we hear trending on TikTok might get an recording artist on the charts—but it won't be enough to keep them there.
"A lot of the recording artists that excel in using TikTok are not only sharing their music—they're sharing their lives with fans. They are doing the trending dances, they are commenting on TikTok drama, they are recording late-night ramblings, they are deeply involved in the TikTok community. It's not just about getting a song to go viral, it's about authenticity and relatability."
Ultimately, Drenten told Newsweek, there is "absolutely" a future for musicians who opt to eschew every new and emerging social media platform to boost their careers.
"It's important for recording artists to build their fan communities in places and spaces that make sense for their audiences—not just what happens to be the trending social media platform of the moment," Drenten explained. "In my research, we call this being 'platform agnostic'—it's important for recording artists to have a level of audience portability where they can take the fans with them no matter where they go in-person or online."
Update 5/24/22, 03:10 a.m. EDT: This article was updated to include a statement from Capitol Music Group.