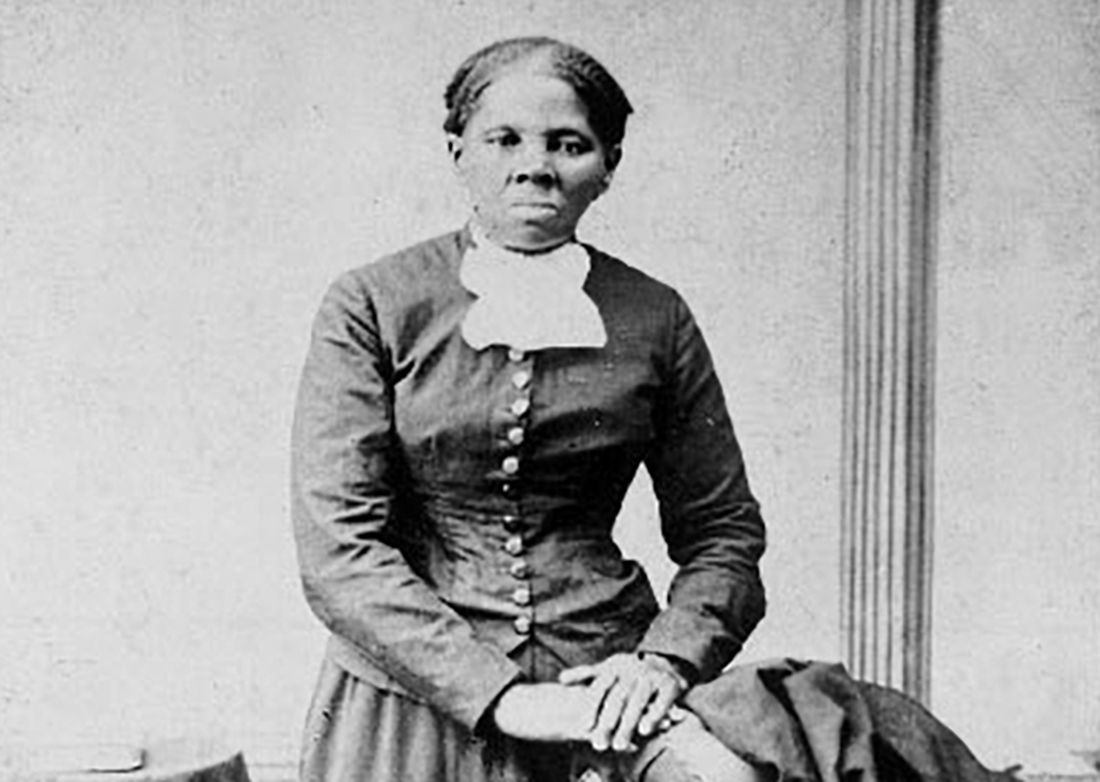 Updated | Civil War humanitarian and abolitionist Harriet Tubman will replace former president Andrew Jackson on the $20 bill—not Alexander Hamilton on the $10 note, as was thought—the Treasury department said Wednesday.
"The decision to put Harriet Tubman on the new $20 was driven by thousands of responses we received from Americans young and old," Treasury Secretary Jack Lew said. "Her incredible story of courage and commitment to equality embodies the ideals of democracy that our nation celebrates, and we'll continue to value her legacy by honoring her on our currency."
Jackson will be moved to the reverse side of the $20, Lew said.
Plans to put a woman on U.S. currency for the first time in more than a century were first announced in June. At the time, Treasury Secretary Jack Lew said that the $10 bill would be the first to undergo a facelift, and that other bills would follow as part of an ongoing effort to add more security features to U.S. currency.
As part of that effort, the reverse of the $10 bill will also be redesigned with images of the suffragettes Lucretia Mott, Sojourner Truth, Susan B. Anthony, Elizabeth Cady Stanton and Alice Paul and the historic 1913 suffrage parade that ended near the steps of the Treasury Department. The new $5 will feature Marian Anderson, Eleanor Roosevelt and Martin Luther King Jr.
In June, Lew suggested that the move to replace Hamilton with a woman was indicative of a shift in American culture. "America's currency makes a statement about who we are and what we stand for as a nation," he said. "We've made changes to the faces on our currency only a few times since bills were first put into circulation, and these moments are an occasion to take stock of where we are as a nation and where we're going."
The announcement was expected, as it came soon after a popular campaign to put a woman on American money gained steam . That campaign to put a woman on U.S. currency sought to replace not Hamilton, but Jackson, whose stature among American historians has shrunk in recent decades, owing largely to his Indian Removal policy, which ended in the notorious Trail of Tears.
But the sudden, unexpected popularity of the Broadway musical Hamilton may have had an impact on Treasury's decision. In March, the cast of the breakout hit show visited the White House and, most recently, its creator and star Lin Manuel-Miranda, won the Pulitzer prize .
Tubman was born into slavery around 1822 in Maryland. She later escaped to the Union, but returned to help other slaves escape as part of the Underground Railroad. When the U.S. Civil War broke out, Tubman joined the Union army. She died of pneumonia at her home in New York in 1913.
Lew said final concept designs for the new $20, $10 and $5 will be unveiled in 2020 in conjunction with the 100th anniversary of the 19th amendment, which gave women the right to vote.