Watch: Cast of the Hit Musical 'Hamilton' Visits the White House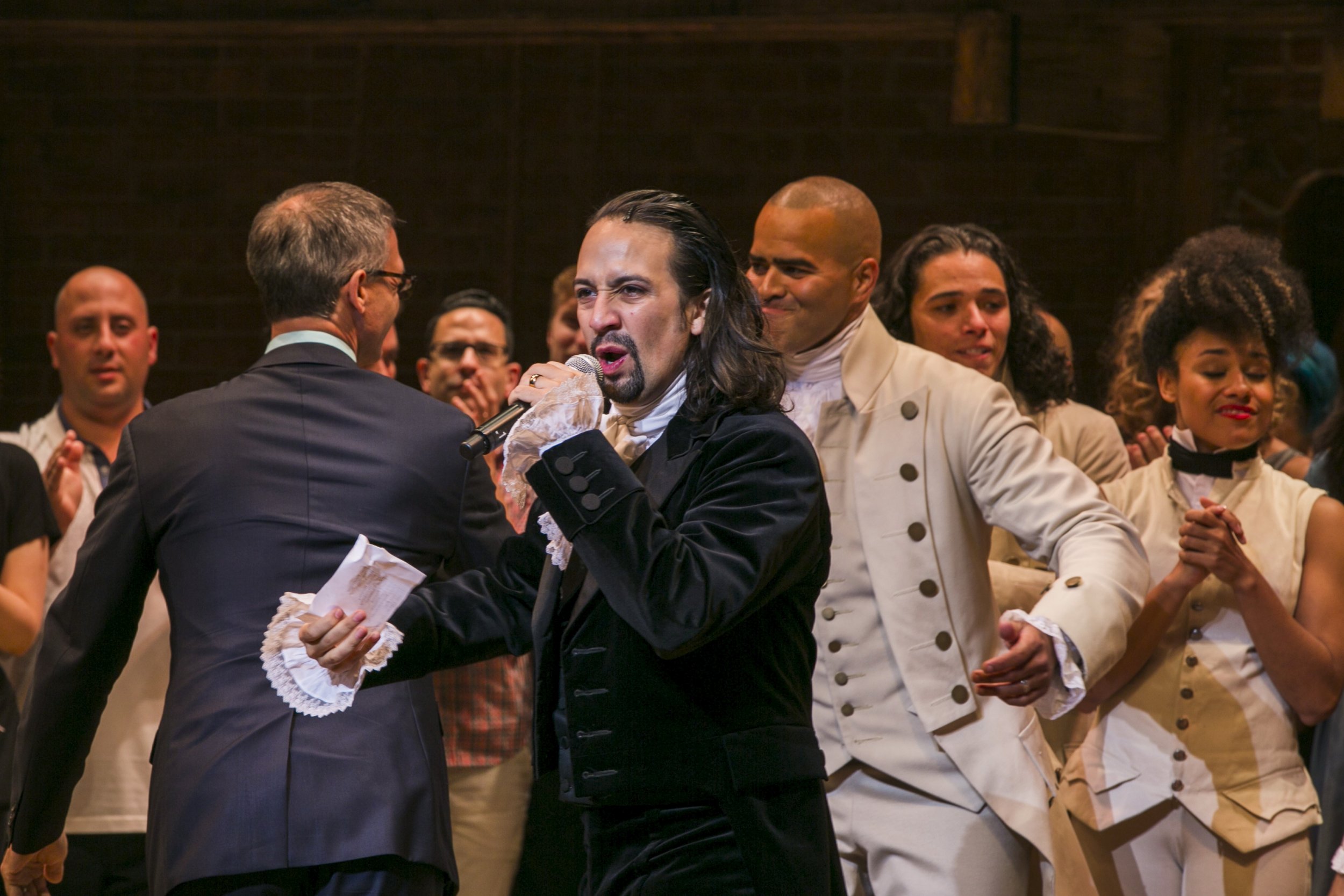 The cast of the hit Broadway musical Hamilton is visiting the White House Monday to host a workshop and Q&A session with students, as well as to perform a sampling of numbers from the show. First lady Michelle Obama will welcome the cast, and President Barack Obama will make remarks prior to the performance.
Monday won't mark the first time Hamilton creator and star Lin-Manuel Miranda has performed a piece from his show at the White House. In 2009, he sang "The Hamilton Mixtape" at an event the president and first lady hosted. The event focused on poetry, music and the spoken word and included performers such as James Earl Jones and Esperanza Spalding. That song eventually became "Alexander Hamilton," which opens the Broadway show.
Outside the capital, the Obamas have previously shown themselves to be fans of the musical, seeing the show at least twice each.
Hamilton—which uses hip-hop to tell the story of the country's first secretary of the treasury and is based on a biography by Ron Chernow—first ran at the Public Theater before going into Broadway previews and performances in July of last year. It has sold out theaters, been talked and tweeted about, and been used by history teachers as an educational tool. The original Broadway cast recording has spent 23 weeks on Billboard's rap albums chart.
Two parts of Monday's White House events will be streamed live: the first lady's welcome to the cast at 1:45 p.m. ET and President Obama's opening remarks plus the first number of the cast's performance at 5:30 p.m. ET. Watch here: