'Harry Potter' 20th Anniversary Exhibition Launching in 2017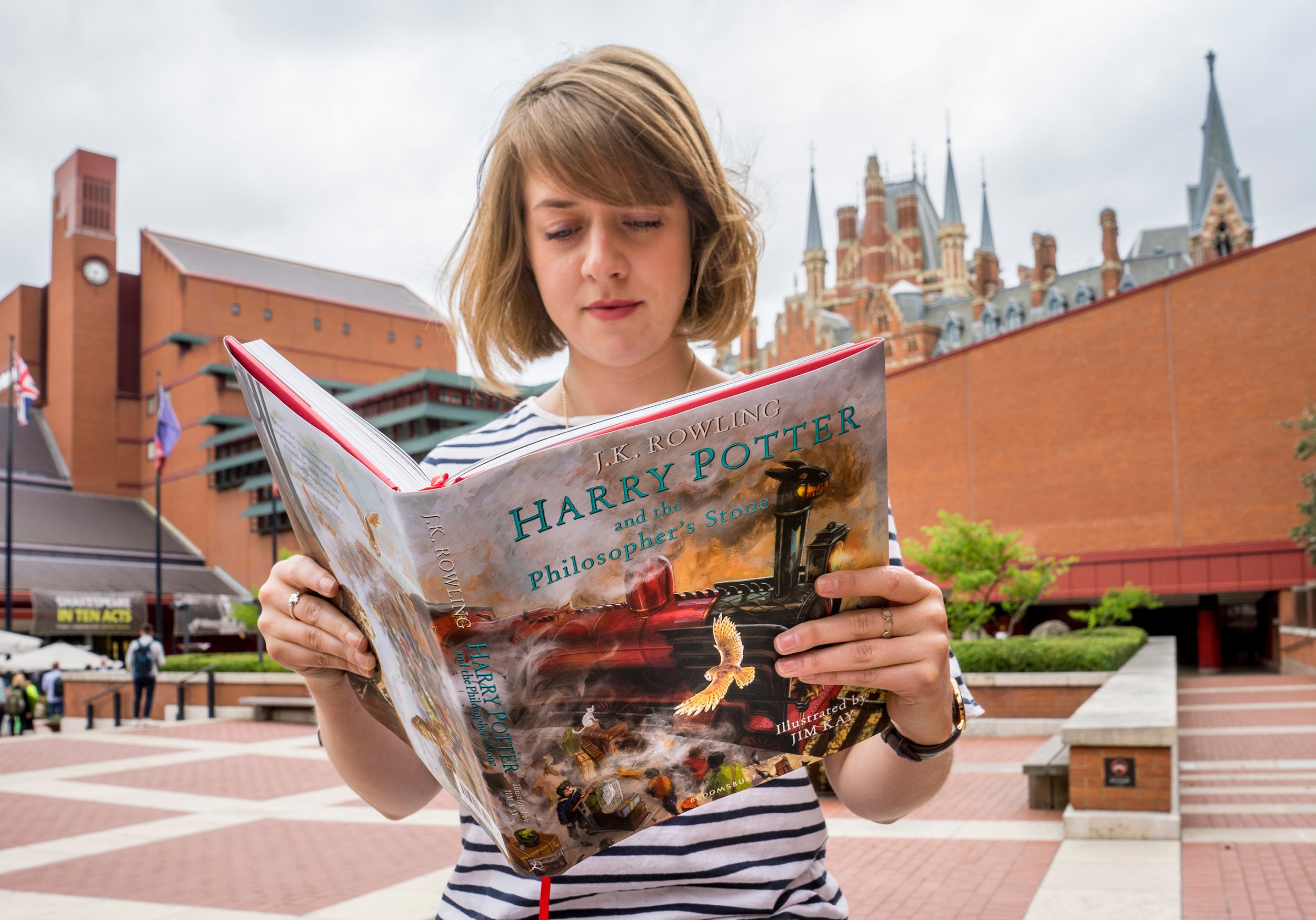 Potter-mania is once again in full swing with a new Harry Potter stage play, a script of said play conjuring up record-breaking sales, and spin-off movie Fantastic Beasts and Where to Find Them set to be released in November. So what's next? A Harry Potter exhibition, naturally.
The British Library in London has announced plans to celebrate the 20th anniversary of J.K. Rowling's first novel, Harry Potter and the Philosopher's Stone, in 2017 with a major attraction honoring the book that spawned an entertainment entity in its own right.
The exhibition will feature original material from the archives of Rowling and Harry Potter's original U.K. publisher Bloomsbury. "From medieval descriptions of dragons and griffins, to the origins of the philosopher's stone, the exhibition will take readers on a journey to the heart of the Harry Potter stories," the British Library said in a press release.
Jamie Andrews, the library's head of culture and learning, said: "We at the British Library are thrilled to be working with J.K. Rowling and with Bloomsbury to mark the 20th anniversary of Harry Potter, and to inspire fans with the magic of our own British Library collections."
The exhibition will take place from October 20, 2017 through February 28, 2018.
Rowling's stage play, Harry Potter and the Cursed Child, which opened in London last month, is billed as the boy wizard's eighth adventure—following the events of the seven books published between 1997 and 2007.
A script of the play, co-written by screenwriter Jack Thorne and the play's director John Tiffany, recently broke book sales records in the U.K. and the United States. Cursed Child's U.K. publisher Little, Brown, said it sold 680,000 copies in three days, making it the fastest-selling book of the decade. U.S. publisher Scholastic said the book sold 2 million copies in two days.