'Harry Potter and the Cursed Child' Script Breaks Book Sale Records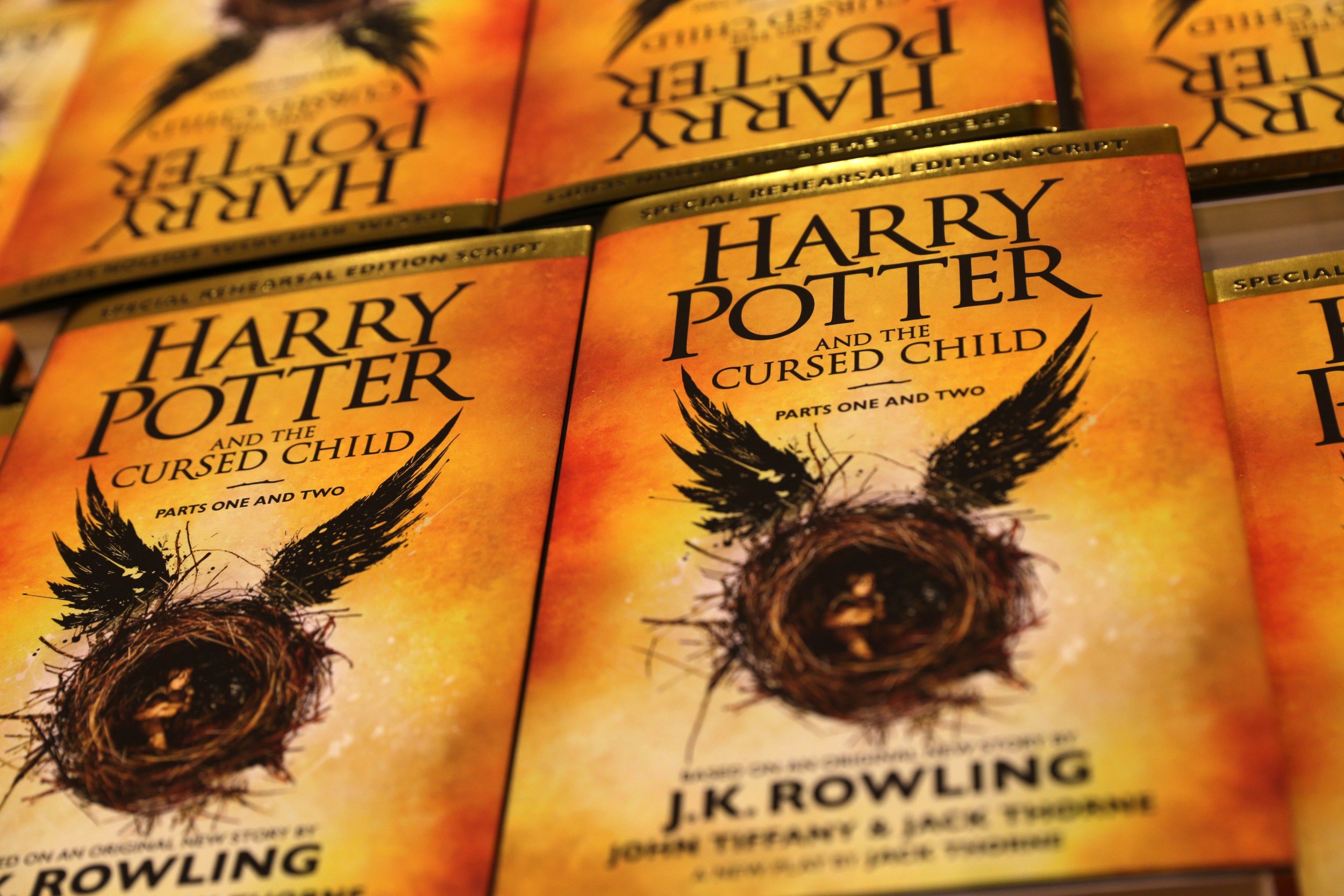 Keep the secrets, no more: the script for Harry Potter and the Cursed Child, the new London stage play co-written by J.K. Rowling and billed as the eighth Harry Potter story, was released Sunday and immediately broke records—nine years after the last book.
In the U.K., Cursed Child sold 680,000 copies in its first three days on sale, according to publisher Little, Brown. That is enough to make it the fastest-selling book of the decade, beating the previous bestseller, Fifty Shades of Grey, which sold 664,478 copies in its first week on shelves.
The success of Cursed Child comes nine years after Harry Potter and the Deathly Hallows , Rowling's final novel in the magical series, sold 1.8 million copies in its first week in July 2007, according to The Bookseller.
Kate Skipper, buying director at U.K. bookstore chain Waterstones, said: "Our sales for Harry Potter and the Cursed Child script book have been phenomenal; we saw our biggest first day figures since Harry Potter and the Deathly Hallows was released in 2007 and after just two days' sales Harry Potter and the Cursed Child is already our biggest-selling hardback since Dan Brown's The Lost Symbol in 2009.
"By the end of this first week, we expect to exceed The Lost Symbol sales and to match the lifetime sales of our bestselling script book ever, An Inspector Calls by J. B. Priestley. There's no doubt about it; this will be our biggest book of the year."
Over in the U.S., Potter -mania was equally as fervent. Publisher Scholastic reported sales of two million in the first two days of release, says The Hollywood Reporter. That is an enchanting amount but still pales in comparison to the 8.3 million copies Deathly Hallows sold in just 24 hours in America.
While book sales for Harry Potter are as healthy as ever, reviews for the script release have been more mixed; many critics believe it would be better to see the script come to life on stage rather than read the action being described in rather insular theatrical terms. (See Newsweek 's review of the play here .)
Some fans have taken to Amazon's reviews section, meanwhile, to complain about Cursed Child 's script format, apparently believing that they were purchasing a new novel from Rowling.