Harry Potter Versus Beatrix Potter for Waterstones Book of the Year Prize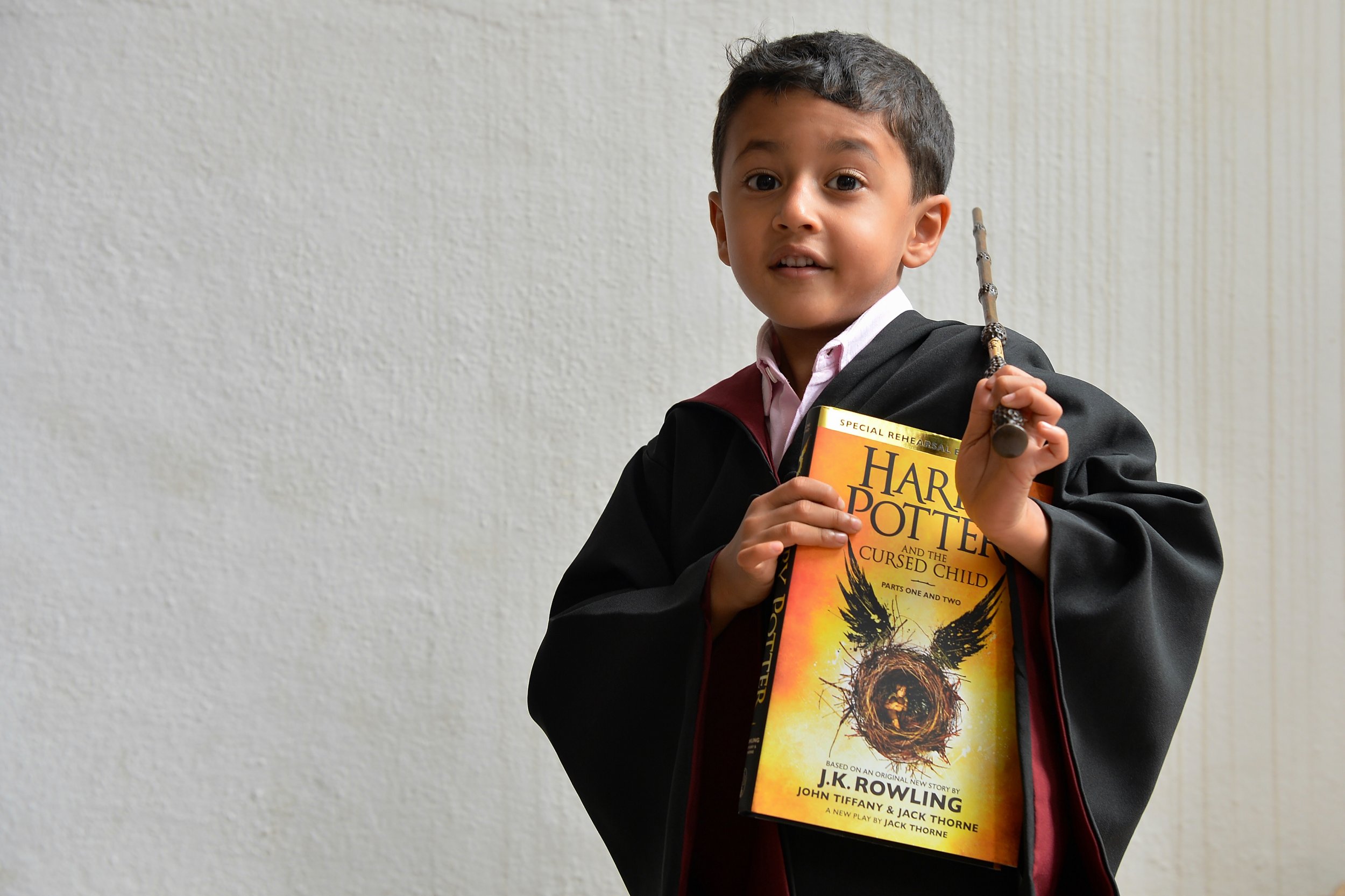 Harry Potter's next great battle will be against his namesake, Beatrix Potter.
J.K. Rowling's best-selling script for London stage play Harry Potter and the Cursed Child will compete head-to-head for bookseller Waterstones' Book of the Year prize with Beatrix Potter's children book The Tale of Kitty-in-Boots.
Potter's book was published in September, with illustrations by Quentin Blake, more than 100 years after it was first written. The manuscript for the story was discovered by a Penguin Random House publisher in the archives of the Victoria and Albert Museum in 2015.
Rowling's latest Harry Potter story comes nine years after her seventh novel, Harry Potter and the Deathly Hallows, was published. The script, co-written by screenwriter Jack Thorne and stage director John Tiffany, is billed as the eighth story in the wizarding series and follows Harry Potter as an adult.
The Cursed Child broke book sales records across the world upon its release in July. In Britain, it became the fastest-selling book of the decade with over 680,000 sales in three days.
The only other fictional work nominated for the Waterstones prize is Sarah Perry's novel The Essex Serpent.
The shortlist is completed by three nonfiction books: Meetings with Remarkable Manuscripts by Christopher De Hamel, When Breath Becomes Air by Paul Kalanithi and The Optician of Lampedusa by Emma Jane Kirby.
Waterstones' managing director James Daunt said the list was "highly eclectic."
"This year only the inclusion of the de facto patron saint of booksellers, J.K. Rowling, was predictable. Praise be to her, but I encourage all to look closely at the other wonderful books we shortlist," he said.
The winner of the Waterstones Book of the Year prize will be announced December 1.
Harry Potter Versus Beatrix Potter for Waterstones Book of the Year Prize | Culture