Harry Styles Laughs as Olivia Wilde Addresses Florence Pugh Feud Rumors
Harry Styles cracked up with laughter when Olivia Wilde was asked about her rumored feud with Florence Pugh during a Don't Worry Darling press conference on Monday.
The cast and director of the highly-anticipated film are currently at the Venice Film Festival for its premiere, and Styles and Wilde took part in the panel alongside Gemma Chan and Chris Pine, but the movie's co-lead Pugh was noticeably missing.
The Booksmart director had confirmed that Pugh was unavailable to attend with the rest of the cast as she is currently filming the movie Dune 2.
"Florence is a force and we are so grateful that she is able to make it tonight despite being in production on Dune," Wilde said.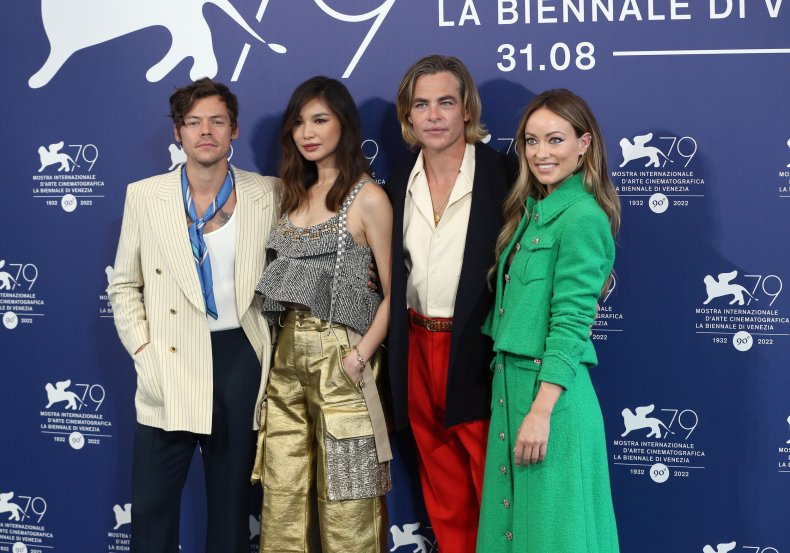 "I know as a director how disruptive it is to lose an actor even for a day so I'm very grateful to her and Denis Villeneuve for helping us—we're really thrilled we'll get to celebrate her work tonight."
Wilde, who is currently dating Styles, the former One Direction star, was then asked by a reporter about the apparent "falling out" between herself and Pugh.
"I can't say enough how honored I am to have her as our lead," she said. "She's amazing in the film and as for all the endless tabloid gossip and all the noise out there, I mean, the internet feeds itself. I don't feel the need to contribute, I think it's sufficiently well nourished."
The press conference comes after days of yet more controversy surrounding the film in relation to Shia LaBeouf's withdrawal from the project and reported tensions between him and Pugh on set.
Another reporter, Alex Ritman of The Hollywood Reporter, asked a question about this situation during the press conference but was shut down by a moderator, with an awkward few seconds of silence following.
While this was happening, Styles is seen laughing and seemingly pointing to someone in the audience while throwing his head back in laughter.
Footage from the press conference is circulating widely on Twitter and one clip shared by user @_harryisgoldenn shows Styles giggling.
It is unclear if Styles is laughing at the question or at an individual in the audience in front of him.
Pugh arrived at the film festival Monday afternoon after the press conference had taken place.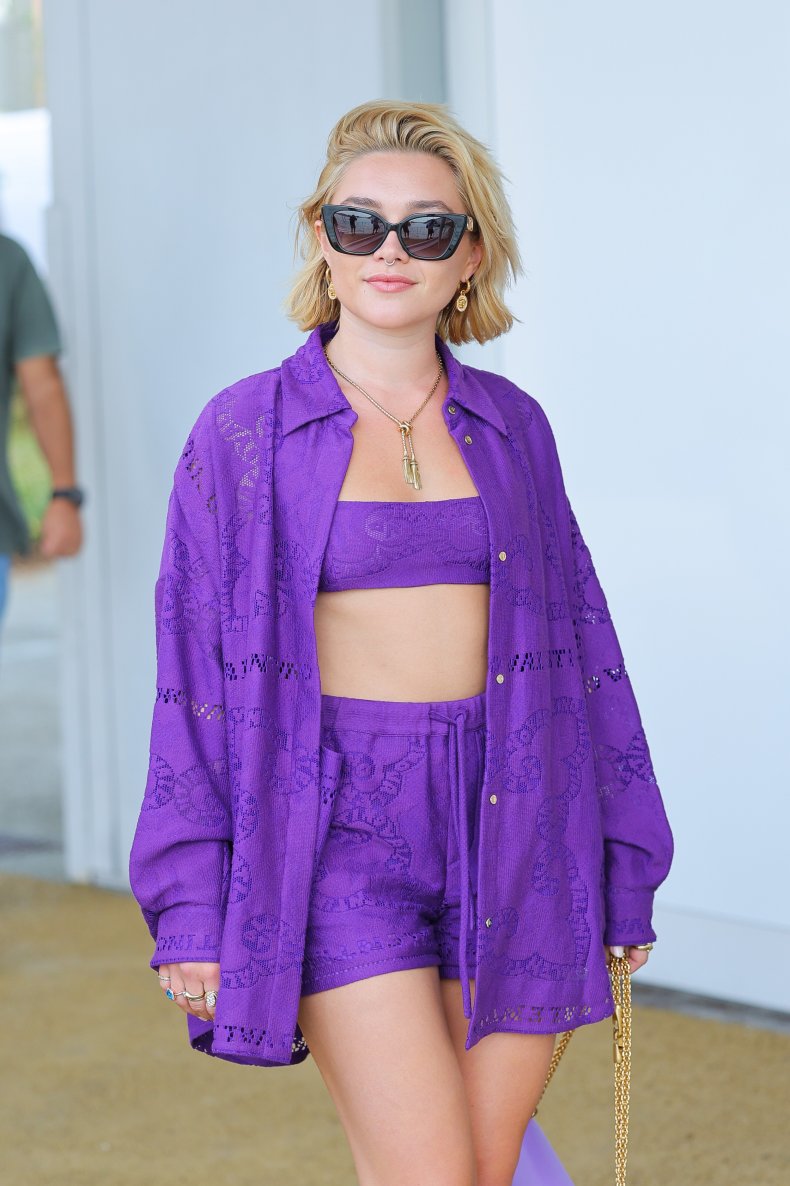 According to Deadline, Styles touched on the reaction to the film on social media.
"There's a lot of negative sides," he said. "They're pretty obvious for anyone to see. But it's always important to remember there are positive things happening in the world because of it as well."
Wilde discussed last week why she decided to fire LaBeouf from Don't Worry Darling, telling Variety: "He has a process that, in some ways, seems to require a combative energy, and I don't personally believe that is conducive to the best performances."
"I knew that I was going to be asking Florence to be in very vulnerable situations, and my priority was making her feel safe and making her feel supported," she said.
LaBeouf denied being fired and sent the publication a video he said he received from Wilde, which shows the director asking him not to quit the movie.
After LaBeouf was removed from the project, the actor's ex-girlfriend, singer FKA Twigs, sued him for sexual battery.
"A lot came to light after this happened that really troubled me, in terms of his behavior," Wilde said to Variety about LaBeouf. "I find myself just really wishing him health and evolution because I believe in restorative justice."
Newsweek has contacted Wilde and LaBeouf for comment.