Harry Styles Reacts to Queerbaiting Accusations
Harry Styles has responded to accusations of queerbaiting, admitting that he has never "publically" dated anyone male or female and that he is often photographed with people against his will.
"Sometimes people say, 'You've only publicly been with women,' and I don't think I've publicly been with anyone," Styles said in an interview with Rolling Stone when the topic of his sexuality and accusations of queerbaiting came up.
"If someone takes a picture of you with someone, it doesn't mean you're choosing to have a public relationship or something," he added.
Queerbaiting is an accusation leveled at straight people who appropriate queer culture and aesthetics without properly crediting the community they are alluding to being a part of.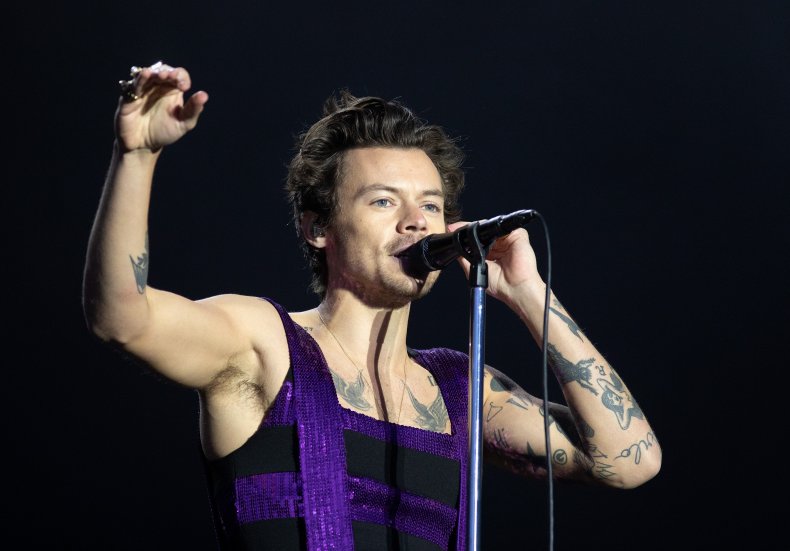 The former One Direction singer has faced such accusations throughout his career as he fails to conform to a typical masculine standard, famously wearing dresses for photoshoots and dressing flamboyantly.
According to LGBTQIA+ outlet Pink News, queerbaiting is a term that refers to authors, writers or showrunners attempting to attract a queer audience by consciously hinting at same-sex relationships between characters that are never confirmed nor portrayed.
It essentially means when creators attempt to attract the LGBTQIA+ community to their work but without having to actually represent them. This can be harmful due to a lack of representation in certain spheres of the media.
Styles, who is currently dating actress and director Olivia Wilde, was previously accused of queerbaiting in April of this year when he told Better Homes and Gardens that he has no obligation to publicly reveal who he sleeps with.
"I've been really open with it with my friends, but that's my personal experience; it's mine," he said. "The whole point of where we should be heading, which is toward accepting everybody and being more open, is that it doesn't matter, and it's about not having to label everything, not having to clarify what boxes you're checking."
In 2018, during a concert, Styles responded to a fan in the crowd with: "I love you as well, thank you for coming...and I mean, we're all a little bit gay, aren't we? We're all a little bit gay."
Styles is set to play a gay man in the upcoming romantic movie, My Policeman and he told Rolling Stone that this role has led him to examine his understanding of his own sexuality further.
"I think everyone, including myself, has your own journey with figuring out sexuality and getting more comfortable with it," he said. "It's not like 'This is a gay story about these guys being gay.' It's about love and about wasted time to me."