Candace Owens has doubled down on her rant against Harry Styles after the conservative commentator attacked the singer for wearing a dress for a photoshoot.
The political pundit launched into an attack on the former boy band member for his androgenous fashion sense after he appeared on the cover of Vogue last week, criticizing the 26-year-old, deeming his gender-fluid fashion choices as "an outright attack."
"There is no society that can survive without strong men," Owens said sharing a link to the shoot. "The East knows this. In the west, the steady feminization of our men at the same time that Marxism is being taught to our children is not a coincidence. It is an outright attack. Bring back manly men."
The tweet led to a huge backlash from not only Styles' dedicated fans, but actress Olivia Wilde responded to Owens, calling her "pathetic."
Addressing the subsequent backlash, Owens addressed her original tweet and doubled down on her stance.
"Since I'm trending I'd like to clarify what I meant when I said 'bring back manly men,'" she tweeted. "I meant: Bring back manly men. Terms like 'toxic masculinity,' were created by toxic females. Real women don't do fake feminism. Sorry I'm not sorry."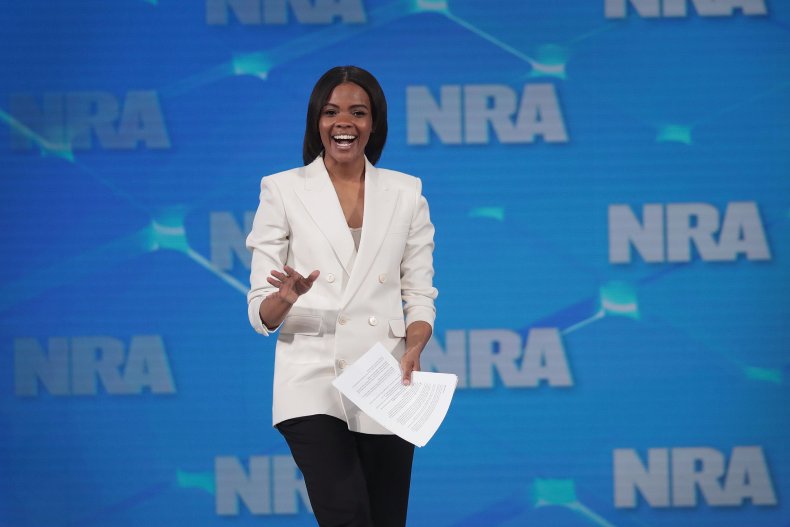 Many people reached out to Owens, 31, to share photos of men wearing feminine clothing throughout history.
Responding to a tweet of rock icons Iggy Pop and Kurt Cobain wearing dresses, Owens replied: "PSA: Mining pictures on the internet of men in dresses is not going to suddenly make me attracted to men in dresses. I'm impervious to woke culture. Showing me 50 examples of something won't make it any less stupid."
She added the hashtag: "#BringBackManlyMen."
Owens later tweeted: "Wait until they find out that I also think women should be feminine—and I enjoy cooking for and taking care of my husband. DEFCON 1."
Actor Elijah Wood took a stand against Owens' views, and pointed out: "i think you've missed the definition of what a man is. masculinity alone does not make a man." He added: "in fact, it's got nothing to do with it."
However, Owens just replied by quoting a Lord of the Rings line back at the Frodo actor.
Donald Trump Jr. even weighed in. Sharing a doctored photo of former president Bill Clinton, Trump's son joked: "You're never going to convince me this isn't peak masculinity."
To which Owens replied: "Us gender-normative bigots just don't get it."