Harvard Says It'll Return The $186k Left of Jeffrey Epstein's $8.9 Million+ Donation
In June, Harvard said it would not return any of the money that disgraced financier and convicted sex criminal Jeffrey Epstein donated to the university. However, Thursday, the school announced it would donate to victim's organizations what's left of the more than $8.9 million Epstein gave to Harvard. How much is left? A balance of $186,000.
Harvard president Lawrence S. Bacow requested a review of Epstein's donations two weeks ago, according to a statement released Thursday night. According to the review, Epstein made a number of donations between 1998 and 2007. His largest donation was of $6.5 million, made in 2003, and other gifts added up to another $2.4 million. In 2005, Stephen Kosslyn, a one-time faculty member, named Epstein a Visiting Fellow in the Department of Psychology.
Bacow also said that Harvard had not taken any money from Epstein following his 2008 conviction on charges of sex trafficking. The statement specifically says Harvard even "rejected a gift" Epstein tried to make after his donation.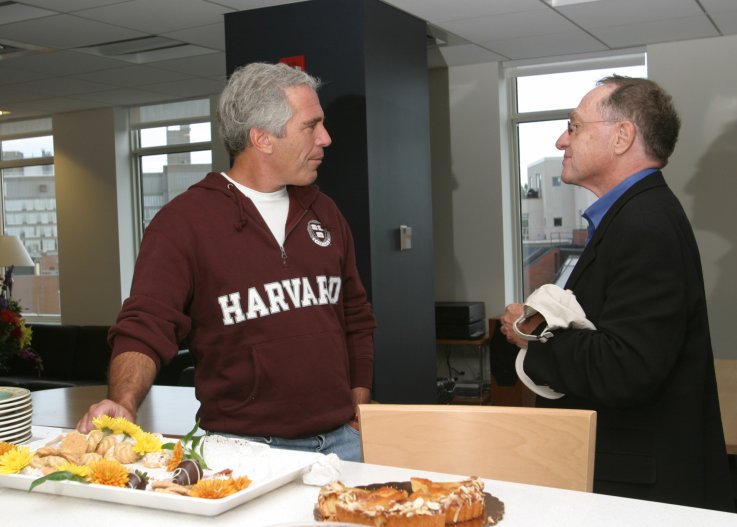 Bacow said that the review discovered that of the approximately $8.9 million Epstein donated to Harvard, only a "small endowment designated to the Faculty of Arts and Sciences" remained, with a balance of $186,000.
"The majority of Epstein's gifts were designated for current use, not as endowed funds, and nearly all were spent years ago for their intended purposes in support of research and education," Bacow wrote.
The remaining balance will be donated to organizations devoted to supporting victims of human trafficking and sexual assault. Specific organizations have not yet been named.
"This is an unusual step for the University, but we have decided it is the proper course of action under the circumstances of Epstein's egregiously repugnant crimes," Bacow wrote.
The statement from Harvard also mentioned that it had been looking into donations made at the direction of Epstein. Epstein-directed donations to MIT were outlined in Ronan Farrow's recent article about the MIT Media Lab, however it is yet unknown whether or not Harvard also received any of these donations.
In July, prior to Epstein's death by suicide, a Harvard spokesman told Newsweek "the University has no plans to return the $6.5M to Epstein." This was not the first time Harvard had been asked to return one of Epstein's donations. In 2006, the school's student newspaper The Harvard Crimson reported that Harvard declined to return the $6.5 million donation after a probable cause affidavit provided details on Epstein's sexual activities with minors.
"Mr. Epstein's gift is funding important research using mathematics to study areas such as evolutionary theory, viruses, and cancers," a university spokesman told the Crimson at the time. "The University is not considering returning this gift."
Correction (9/13, 6:24 p.m.): A previous version of this story said Harvard had "changed course." TA Harvard spokesperson wrote to clarify that was inaccurate; Harvard had previously stated it would not return the $6.5 million gift to the Program for Evolutionary Dynamics to Epstein, as it "had been spent in its entirety within a few years of being received in 2003." The comment in July referred only to that specific gift, and not any other gifts from him, nor any remaining balances.
Harvard Says It'll Return The $186k Left of Jeffrey Epstein's $8.9 Million+ Donation | News