HBO Max: How to Watch on Roku
HBO Max has been available since May, but not for users of some of the biggest-selling devices like Amazon Fire and Roku. Fire TV got the service in November, and now Roku users will soon be able to watch HBO Max original series like Raised By Wolves and some of the upcoming year's biggest movies like Wonder Woman 1984.
How to watch HBO Max on Roku
HBO Max is coming to Roku at some point on Thursday, December 17. At that point, Roku users will be able to search for the HBO Max app on the channel store, and will be able to subscribe to the service.
The app can be found in Roku's "new and notable" section in the channel store, from which users can add it to their home screen.
Roku users who already subscribe to HBO on their device, meanwhile, do not have to do anything. Next time you log in, your HBO app should update and automatically become HBO Max.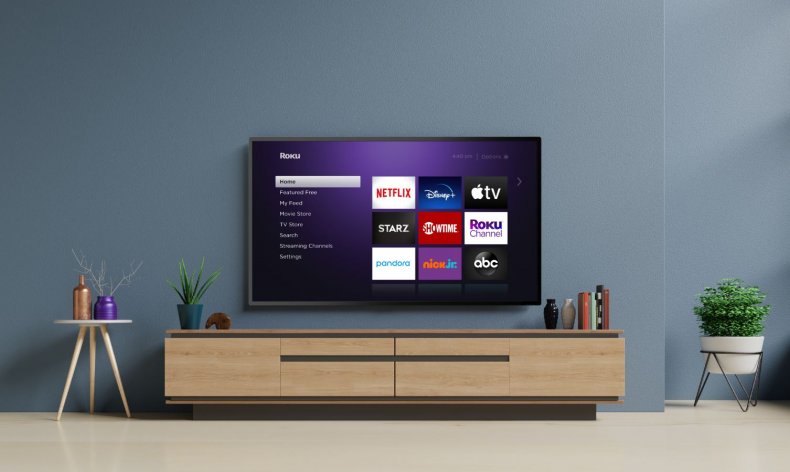 This is good news for Roku users who are movie fans, as this news comes weeks after HBO Max announced that all Warner Bros. movies in the next year will come to the streamer as they come to cinemas. This will begin with Wonder Woman 1984, coming to HBO Max (and by association the HBO Max Roku app) on December 25. Other movies expected to stream in the next year are Dune, Godzilla vs. Kong, The Suicide Squad, Space Jam 2 and many more. These films join over 10,000 hours of content already on the streamer.
For the last six months, the streaming service and Roku, one of the world's most-used entertainment services, have been unable to make a deal. When HBO Max launched in May, for example, a Roku spokesperson said, "As the No. 1 streaming platform in the U.S. we believe that HBO Max would benefit greatly from the scale and content marketing capabilities available with distribution on our platform...Unfortunately we haven't reached agreement yet with HBOMax. While not on our platform today, we look forward to helping HBO Max in the future successfully scale their streaming business."
Now that HBO Max is on Roku, the company's senior vice president of platform business Scott Rosenberg said, "We believe that all entertainment will be streamed and we are thrilled to partner with HBO Max to bring their incredible library of iconic entertainment brands and blockbuster slate of direct-to-streaming theatrical releases to the Roku households."