HBO Max patrons have expressed fears that the popular streaming service will be completely gutted, following a major merger earlier this year.
Since launching in May 2020, the Warner Bros. Discovery-owned entity has gone on to become a hugely favored streaming service, thanks to its breadth of content that has been built around HBO, Warner Bros. and their related brands.
However, this week it was reported that the upcoming Batgirl movie has been shelved at HBO Max, prompting questions about the platform's future following the April 2022 merger of WarnerMedia and Discovery, Inc.
Warner Bros. Discovery has decided that the nearly $90 million Batman spinoff, which had been expected to debut later this year, will no longer be released on the HBO Max platform, in theaters or on any other platform owned by the company, according to a report from The Wrap that was later confirmed by Variety.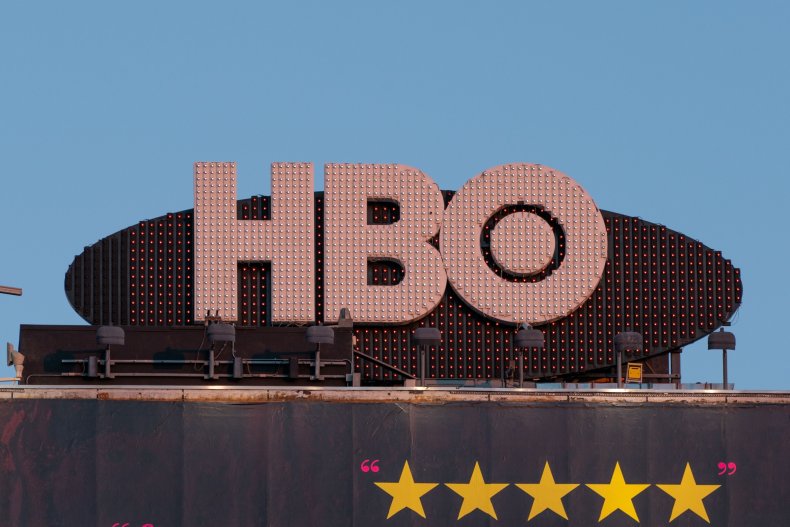 Executives reportedly decided to axe the film, which had completed filming earlier this year, because they felt it "simply did not work" despite costly reshoots.
The decision was made following the arrival of new Warner Bros. Discovery CEO David Zaslav, who is championing cost-cutting measures and favors releasing films theatrically instead of on streaming platforms, according to The Hollywood Reporter.
Additionally, the $40 million animated movie Scoob!: Holiday Haunt, which had also been set for an HBO Max release, has been canceled as well, per The Hollywood Reporter.
While completed work will remain unreleased, it has also been noted by Variety that at least six Warner Bros. movies have been quietly removed from the platform, sparking fears that it's a sign of more to come.
"How is it 'cost-cutting' to remove completed films that you already own and have on your streaming service?" Alan Sepinwall, Rolling Stone's chief TV critic, tweeted. "This sounds, like so many recent moves like the Batgirl thing, as David Zaslav just wants to take a sledgehammer to everything his predecessor did with HBO Max."
"There is a long history in every industry of new bosses bringing in their own people, canceling upcoming initiatives planned by the previous boss, etc.," Sepinwall went on. "But this stuff seems incredibly petty and very much Zaslav biting off his own nose to spite Jason Kilar's face.
"HBO Max has turned out to be the best streamer, and yet it appears that this merger resulted in it being taken over by an exec who does not like anything that has been done with it so far. Not great, Bob."
Kilar served as the CEO of WarnerMedia from May 2020 until April 2022, when he announced that he was stepping down ahead of the merger of WarnerMedia and Discovery, Inc.
The Hollywood Reporter and Vulture contributor Richard Newby also weighed in on the matter, commenting: "The last days of HBO Max feeling increasing likely. A true shame. If it comes to pass, an awful situation for creatives who poured their hearts and souls into projects that can just disappear on a whim."
Chris Evangelista, editor and chief film critic at Slash Film, expressed concerns that the already existing content on the platform could be replaced by non-scripted projects.
"HBO Max is one of the best streaming services around because they actually have movies!" Evangelista said. "If they start cutting back on that for more PROPERTY BROTHERS or whatever bulls*** they have on Discovery+, I will cancel that subscription so damn fast."
Eric Francisco, senior entertainment writer at Inverse, blamed the series of events on conglomerates with no movie-making history buying their way into such fields.
"The crumbling of HBO Max before our eyes is infuriating. Not because we should love HBO unconditionally but because the service has easily the best library of classic shows and movies AND daring originals that never feel like they're made by algorithms," Francisco opined.
"WTF was the point?" Francisco continued. "AT&T pushed HBO Max in our faces because they wanted our sweet sweet data (and use their wack cell service) and despite bad UI and a buggy launch it was/is great. So of course Discovery's killing jobs to shove it into another platform. This should be illegal.
"Decades of giant entities brute forcing themselves into the movie business, not to make movies but to weaponize them to sell us phones, action figures, garden hoses, headphones, theme park tickets, and surrender our data, is what got us here."
"Naturally this is attracting weirdos in mentions going 'BUT IS HBO MAX ACTUALLY GOING AWAY?'" Francisco said. "I'm not really crying over a streaming service, the real point is people are working on stuff they have no confidence will be seen. They made a platform built on promises made of hot air."
Writer and producer Carina Adly MacKenzie also pointed out that the bigger story is creatives will see significant amounts of their work languish on shelves.
"We're out here worrying about the HBO Max shows we already love but soooo many people are about to get their years of hard development work thrown out and we'll never even know," MacKenzie tweeted. "70 percent of scripted development is... so so so many people's LIFE'S WORK."
Newsweek reached out to HBO Max for comment.