Health Security Expert Warns if U.S. Fought World War II Like It's Fighting COVID, It Would Have Lost
A health security expert from Johns Hopkins University warned that if the U.S. had fought World War II the way it is currently fighting the new coronavirus pandemic, it would have lost.
About 10 months since the first case of COVID-19 was confirmed in the U.S., new infections are surging to record highs as daily deaths move upward. Although pharmaceutical companies Pfizer and Moderna have announced highly promising results of their vaccine trials, these will not be widely available to the general public until the spring. Public health experts continue to warn that the country still faces months of surging infections if significant steps are not taken to curb the spread.
"You have to remember that public health agencies are never a priority of any government, whether that's at the federal level, whether it's the state, or the county, or the city level. These are people who are overworked, under resourced, using technology from decades ago and nobody ever values them," Dr. Amesh Adalja, a senior scholar at the Johns Hopkins University Center for Health Security, said during a Monday interview with SiriusXM's Doctor Radio Reports.
"I think this is an opportunity to get this right, to really show that public health agencies at federal, state, and county city levels that these are important assets when it comes to an infectious disease emergency. They should be treated like national security personnel, because this is a national security crisis and we don't have the personnel to do it. If we fought World War II like this, we would lose," Adalja said.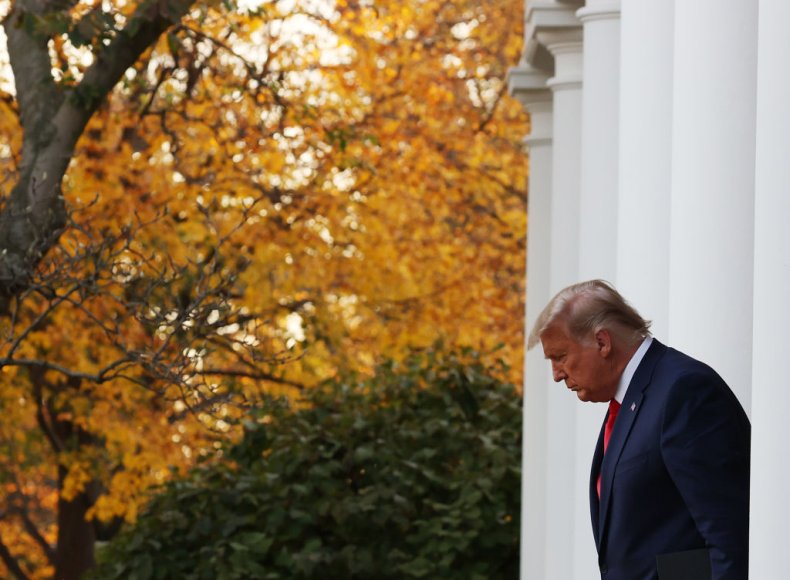 In March, as COVID-19 infections began to surge across the country, President Donald Trump declared himself to be a "wartime president."
"I look at it, I view it as, in a sense, a wartime president. I mean, that's what we're fighting," Trump told reporters. He specifically compared the situation with the pandemic to World War II.
"To this day, nobody has ever seen like it, what they were able to do during World War II," he said. "Now it's our time. We must sacrifice together, because we are all in this together, and we will come through together. It's the invisible enemy."
The U.S. continues to have the highest number of infections and deaths due to COVID-19 of any country in the world. As of Monday morning, the U.S. had confirmed more than 11.1 million total infections and over 246,000 deaths. The mortality rate in the U.S. stands at about 2.2 percent, with more than 150,000 daily new infections reported on average over the past week. The seven-day average of new daily deaths is above 1,100 nationwide.
Trump, who will leave office in January, has been widely panned for his response to the pandemic. Throughout the public health crisis, the president has repeatedly downplayed the seriousness of COVID-19 and been dismissive of mask wearing and social distancing, even as his own White House advisers have urged the public to comply with federal guidance.
On Sunday, Dr. Scott Atlas, a radiologist and special adviser to Trump on COVID-19, criticized the new emergency restrictions ordered by Michigan's Governor Gretchen Whitmer, a Democrat. He called on Michiganders to "rise up" against the governor's orders—which shuttered indoor dining and bars, while ending in-person learning for colleges and high schools for three weeks.
But Atlas' comments appeared somewhat at odds with remarks by Assistant Secretary of Health Brett Giroir, a member of the White House coronavirus task force. Giroir told ABC News' This Week on Sunday that restaurants and bars should be closed.
"We're going to have to do things like limit attendance or close bars, close indoor restaurants, because that's very important. If we do these things, combined with the testing that we have, we can flatten the curve. If we do not do these things, the cases will continue to go up," Giroir said.
President-elect Joe Biden urged the current administration to do more to address the pandemic in Friday remarks. "This crisis demands a robust and immediate federal response, which has been woefully lacking," Biden said.
Newsweek reached out to the White House for comment, but it did not immediately respond.