Healthcare's Transformation to Modular Thinking, Part Three
When it comes to selling modularity, education is key.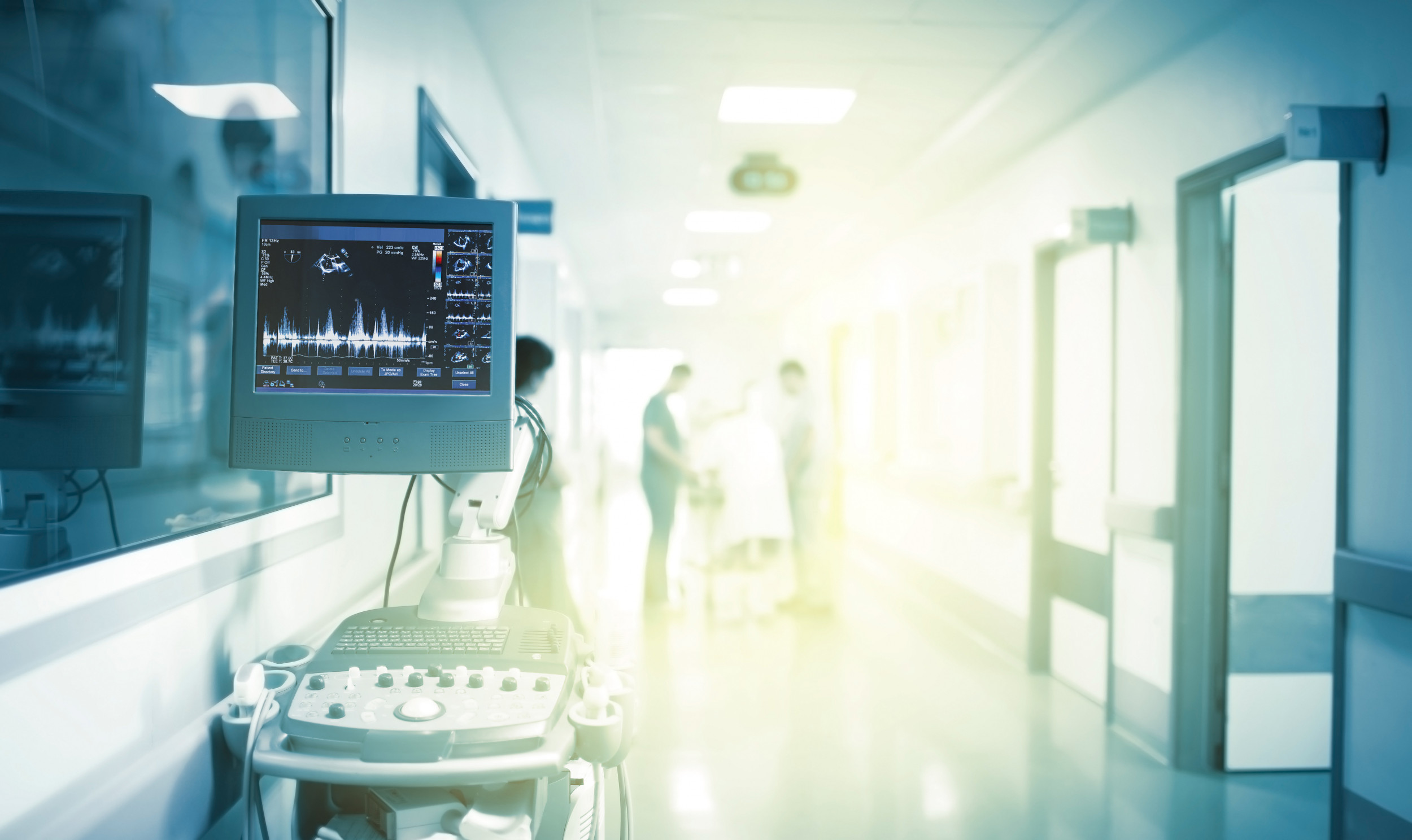 In part one and part two of the three-part series,we looked at how the theory of modularity leads to adaptability and configurability. We then looked to the robotics and point-of-care markets to see how HealthTech companies of all sizes are employing modular thinking to empower physicians to adapt treatments and procedures for the best possible outcome.
Orthopedics
Orthopedic procedures can be complicated by natural variability in patient anatomy. At United Orthopedic, modular products like the U2 Knee MDT, asingle-use modular, disposable trial, allows orthopedic surgeons to complete trial evaluation surgical technique steps using pre-sterilized, single-use components — reducing the potential of compromised instruments, increasing cost savings for instrument cleaning and sterilization, and enabling faster operating room turnover.
Merete Technologies Inc producesinnovative-yet-specialized orthopedic solutions to treat large joints and extremities in both adult and pediatric populations. The OsteoBridge IDSF Fixation System is one such product. The "high modularity" of the product allows for optimal adaptation to bone through a force-fit between nail and spacer, and the ease of use leads to shortened surgical times and the potential for immediate load-bearing and patient mobilization.
The DePuy Synthes Modular Hand System by Johnson & Johnson can be used in trauma, reconstructive procedures and general surgery of thehand, wrist, and small bones. The modular system provides "specifically sized" implants and instruments to facilitate hand replantation, reconstruction and fracture repair through low-profile plates that can be cut to length, minimizing the inventory that must be kept on hand.
Similarly, the Stryker Global Modular Replacement System (GMRS) segmental prosthesis providesmodular prostheses for patients who require extensive hip or knee joint reconstruction due to bone loss following trauma, previous prosthesis failure or tumor resection. The current product is designed to compensate for "significant" bone loss and improve bone stability.
Infusion Pumps
In the infusion space, B. Braun Space infusion pumps provide a solution thatseamlessly integrates one pump across therapeutic fields and uses. Modularity broadens the use of these pumps, with therapeutic uses in infusion therapy, nutrition, pain management, cancer and neonatology. The Space system also seamlessly connects to patient data monitoring systems, storing infusion data and determining the right dosage for administered drugs.
Emerging Clinical Settings
Community-based services like micro clinics, outpatient services and ambulatory surgery centers represent an "outmigration" of care from the centralized medical centers of yesterday. This shift also represents the increased emphasis on the importance of population health and illustrates how the healthcare industry has changed dramatically in the last century.
Until recently, the physical infrastructure is the one aspect of the healthcare industry that hasn't changed. To meet the demands of today's industry, healthcare must be redesigned — literally. Microclinics, outpatient services and ambulatory surgery centers alike require new thought approaches to physical clinic spaces.
The high cost of construction and the length of projects from initiation to completion contribute to the lack of infrastructural improvements in healthcare. Modular planning and prefabrication, though, can be used to execute this new approach to healthcare spaces.
Earlier this year, Construction Dive identified the three trends that are driving leaders in the healthcare industry to embrace prefabricated, modular construction. As hospital budgets get smaller, line items for facilities shrink in tandem; a drop in reimbursements from the insurance industry creates tighter margins, and for some organizations, physical care spaces are the only place where cost mitigation is possible.
Telehealth and a surge in digital healthcare have also forced organizations to rethink facilities, which are now requiring clinics and other environments that can accommodate computer equipment, secure access to high-speed internet networks, and increased bandwidth, data, and online storage.
The final trend is a level-up in the health and safety of care spaces, largely driven by COVID-19. A patient safety survey found that a majority of patients are "concerned" about safety in hospitals, representing a 46% increase in these concerns since the pandemic began.
Embracing modular construction can allow healthcare organizations to rise to these trends, adapting spaces to meet patient needs and reducing costs without compromising patient care. Modular construction comes with additional benefits of sustainability and aesthetics, both of which appeal to a high-end market.
Modular, prefabricated operating rooms can also impact treatment efficacy and patient and staff experience. Through modular operating rooms, organizations can improve "architectural and engineering design as well as ergonomics of the space." In some ways, modular operating rooms can increase safety, incorporating stainless steel and glass panels that are "microscopically flat and free of pores, resistant to living organisms, chemical substances, and most common hospital detergents and disinfectants" into their designs.
MedModularproduces clinical spaces that make hospitals more patient-centric, utilizing intelligent design and working with hospital partners to create the ideal space. Touchless operations are standard, reducing the transmission of bacteria and germs, and visual displays and monitors keep patients informed at every step of the healthcare process. MedModular also has the capabilities to customize their rooms to the type of care setting, rightly pointing out that orthopedic and cardiac patients, for example, have "widely different needs and challenges," requiring customized solutions to meet those needs.
Germfree is producing the nextgeneration of pharmaceutical and biopharmaceutical cleanroom production facilities. These facilities provide the biopharmaceutical industry with a wide range of options, allowing industry manufacturers to create new space on a quick timeline with enhanced quality assurance – all while limiting disruption of the current operations.
The Future of Modularity
The future of healthcare is here, and it's based on modular thinking. Companies like MedModular are leading the modular and prefabricated facilities revolution, while emerging MedTech startups lead the charge in the device space with their modular catheter system—with more change on the horizon as the organization seeks an industry partner with the infrastructure, reach, and vision to bring their system to market.
When it comes to selling modularity, education is key: real-world examples of successful modular thinking can sway potential adoptees towards embracing modular design. Equally as important is demonstrating to stakeholders that modular thinking is more than a trend; it's the new paradigm in the healthcare industry.