Heart Health Month: How Noise Pollution Can Take a Toll on Your Body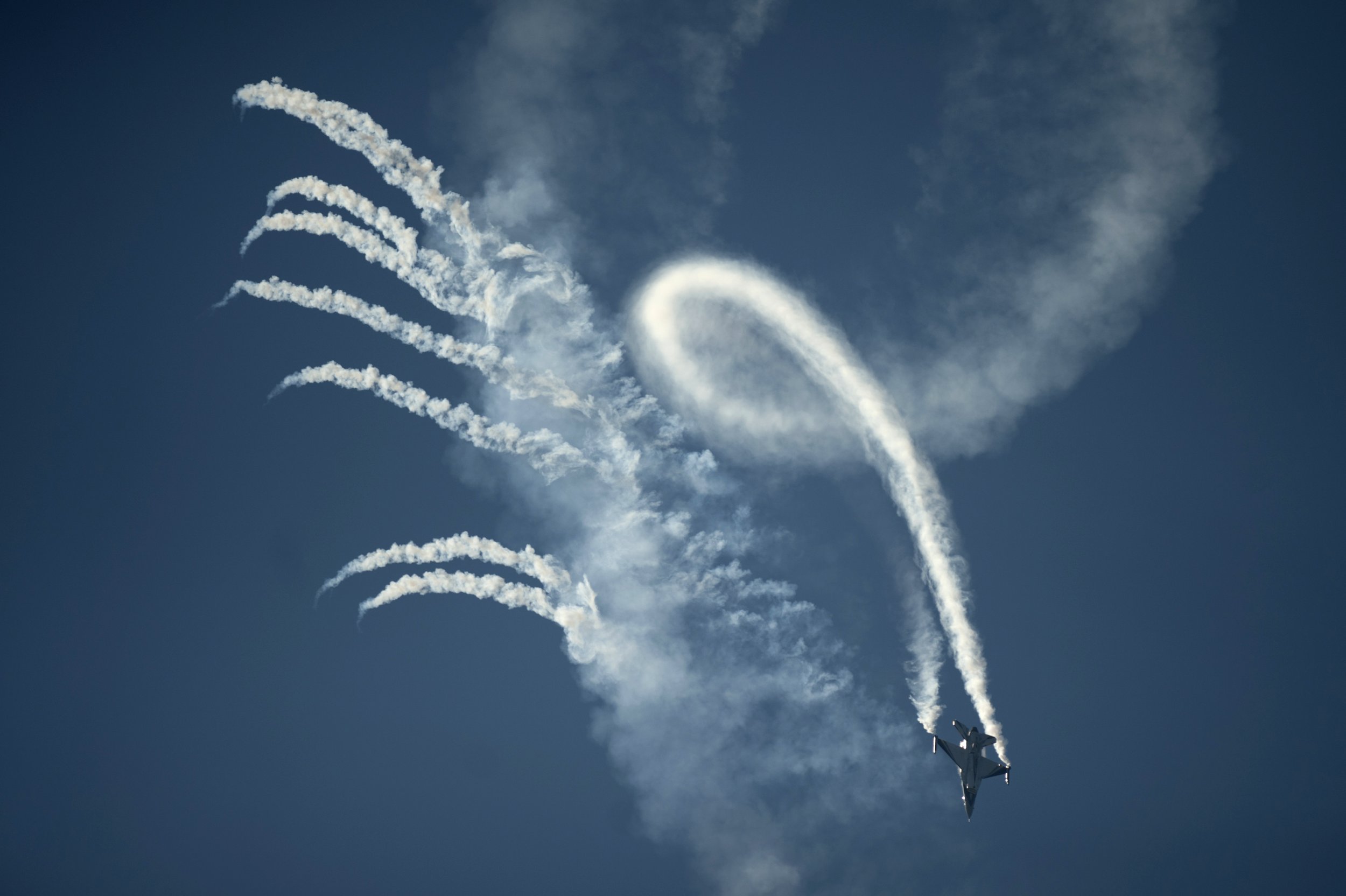 Sleeping in a noisy room isn't only distracting, it can also harm your health. Although researchers have known for decades that chronic loud noises can harm us, it's only recently become recognized as a widespread issue. But even still, it's an "underestimated threat," according to the World Health Organization.
In a new review of previously published studies, researchers from Germany and Denmark took a look at the ways in which noise, such as an airplane whizzing by or jackhammer digging in the ground, can impact our hearts. Perhaps the most obvious impact of a loud sound going off while you sleep is that it can wake you up. But, even if you don't remember hearing the noise or if you don't physically get out of bed, it can disrupt you in ways you may not realize.
"Noise is not just causing annoyance, it actually makes us sick," lead author, Dr. Thomas Münzel, a professor at Johannes Gutenberg University Mainz, told Newsweek via email.
Regardless of where the sound is coming from, if it gets louder than 60 decibels—which can be compared to heavy traffic or a large business office—it can increase the risk for heart disease, Münzel explained.
When our bodies hear these noises, it reacts with a stress reaction. In order for there to be a stress reaction, there needs to be a trigger. In this case, it's the sudden and unexpected noise which causes hormones to speed up and eventually damage the heart. Although chances that a single noise will affect is unlikely, it's the constant exposure to the sounds that can ultimately affect you.
"If this persists for a long time people develop cardiovascular risk factor on its own such as diabetes and hypercholesterolemia," Münzel said.
But our heart health isn't the only cause for concern. Chronic noise may also raise the risk of type 2 diabetes, depression, and anxiety disorders, he warns. It could even affect your sex life, Dr. Ernst R. von Schwarz, a professor of medicine at Cedars Sinai Medical Center and clinical professor at the David Geffen School of Medicine at UCLA, told Newsweek.
Among the people who visit his practices, he sees "many male patients developing sexual erectile dysfunction as a result of vascular changes associated with chronic noise exposure," Schwarz, who was not involved in the research, said.
In the future, Münzel plans to examine how noises from cars, planes, and other vehicles affects the brain. But despite the amount of research he conducts or how in depth it is, it'll take the help of politicians to improve the impact of noise on our health.
"[Politicians] have to take into account, in particular, the new findings," Münzel said. "With respect to aircraft noise and airports, it is important to make new laws and new lower noise limits that protect people living close to the airport and not the owners of the airport."