'Help Me': Lindsey Graham Asks Fox News Viewers for Campaign Donations After Being Outraised by Dem Jaime Harrison
Senator Lindsey Graham, a South Carolina Republican, urged Fox News viewers to help him get re-elected by contributing to his campaign after his fundraising efforts were trounced by those of Democratic challenger Jaime Harrison.
Harrison, former chair of the South Carolina Democratic Party, raised a massive $57 million from July through September. That marks the highest quarterly fundraising for a Senate candidate in U.S. history. Meanwhile, Graham and Harrison appear to be in a close race, with recent polling suggesting the candidates are tied.
"A lot's at stake in this election," said Graham, a strong supporter of President Donald Trump, during a Monday interview with the Fox News morning show Fox & Friends.
"If Republicans hold the Senate, guys, I'll be the budget chairman. If Democrats take over the Senate, the budget chairman will be Bernie Sanders. Lindsey Graham dot com. Help me. Help yourself by helping me," the GOP senator said.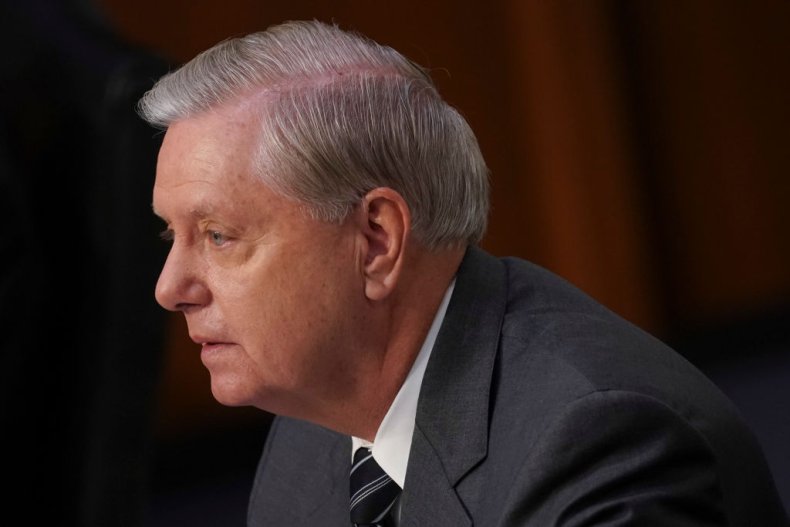 Graham appeared to be playing up concerns over the progressive views of Senator Sanders, an independent from Vermont who caucuses with the Democrats. Sanders, who has endorsed Democratic presidential nominee Joe Biden but previously sought the party's nomination, regularly pushes for higher taxes on the wealthy and for significantly expanded government spending on health care and education, as well as bold initiatives to address climate change.
Newsweek reached out to Harrison's campaign for comment, but it did not respond by the time of publication.
The most recent Quinnipiac poll out of South Carolina, which was conducted from September 23 to 27, shows Graham and Harrison tied—both with the backing of 48 percent of likely voters. A separate CBS News/YouGov poll, carried out from September 22 to 25, showed Graham with a slight advantage: The Republican incumbent was backed by 45 percent of likely voters, while 44 percent supported his Democratic challenger.
Graham currently chairs the Senate Judiciary Committee, which will be overseeing the confirmation hearings for Trump's Supreme Court nominee Amy Coney Barrett. Democratic voters have been energized by Barrett's nomination, as they are concerned about how the deeply conservative judge could vote on issues relating to reproductive rights, LGBTQ rights and the Affordable Care Act. Harrison appears to have been bolstered by the Democratic opposition to Trump and his nomination of Barrett.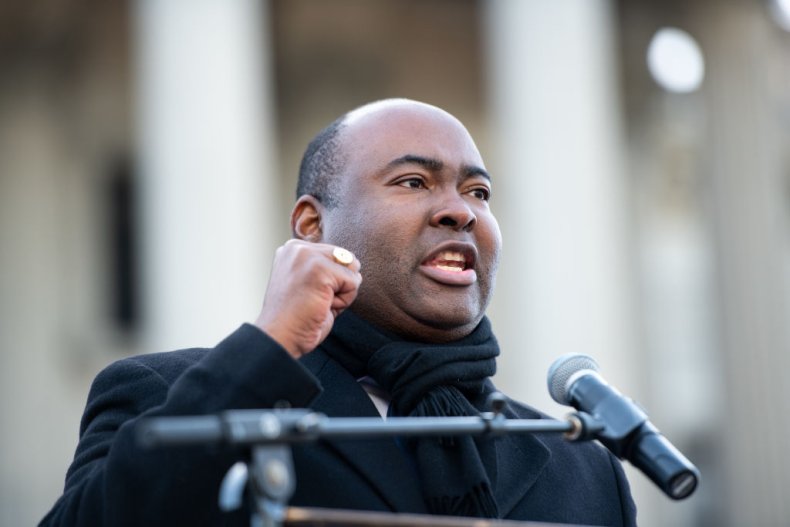 Meanwhile, Republicans are concerned that they could lose control of the Senate and the White House—giving Democrats a blue sweep in the upcoming election. According to the most recent analysis by the Cook Political Report, two Senate races featuring GOP incumbents are leaning Democrat. Meanwhile, six other Republican incumbents—including Graham—are in "toss up" races.
In order for Democrats to take control of the Senate, they would need to gain four seats in the upcoming election. Currently, the upper chamber of Congress is controlled by 53 Republicans, while there are 45 Democrats and two independents who caucus with their Democratic colleagues. Just one Democratic incumbent—Senator Doug Jones of Alabama—is in a contest that appears to be leaning Republican.