Here Are All the Prominent Conservatives Who Have Joined Parler
A growing list of Republican politicians and other prominent conservatives have quickly flocked to social media app Parler in the aftermath of the presidential election.
Republicans serving in the U.S. Senate who have opened Parler accounts include Sen. Ted Cruz of Texas, Sen. Rand Paul of Kentucky and Sen. Mike Lee of Utah. House Republicans have joined as well, including Rep. Devin Nunes of California, Rep. Jim Jordan of Ohio and Rep. Elise Stefanik of New York.
Former Ambassador to the United Nations Nikki Haley also has an account. South Dakota Governor Kristi Noem is on the platform, while the office of Nebraska Governor Pete Ricketts announced that he had joined on Tuesday. Several other GOP governors have not joined but have had fake accounts opened in their names.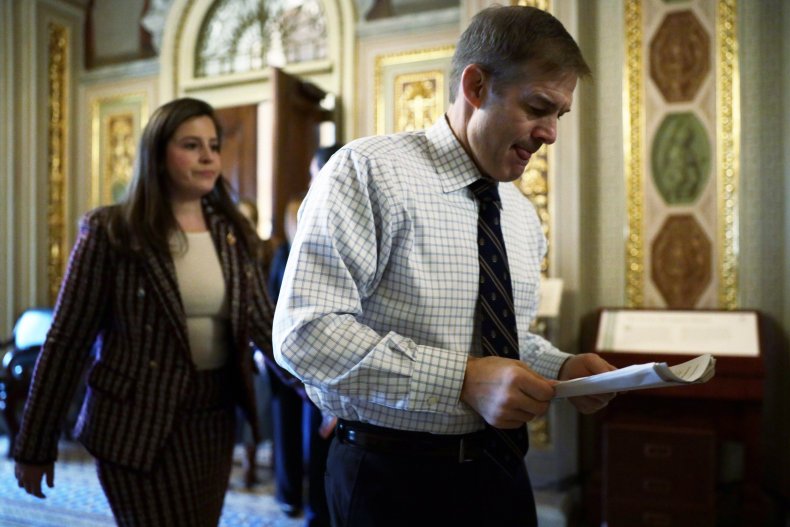 Parler has had a base of conservative users since launching in 2018, but user numbers have skyrocketed in 2020. Many of the new users joined after complaining that mainstream platforms like Twitter or Facebook were unfairly targeting them for spreading evidence-free claims of election fraud that have been touted by President Donald Trump.
When mainstream platforms began to censor or label Trump's posts for spreading misinformation over the summer, initially responding to false claims that voting by mail is rife with widespread fraud, many on the right reacted with outrage before joining alternatives like Parler.
Several members of the Trump family have their own Parler accounts. Ivanka Trump announced this week that she was joining family members on the platform, including Tiffany Trump, Eric Trump and Lara Trump. Trump's attorney Rudy Giuliani also uses the app. Trump himself does not have an account, although his campaign does.
Conservative political pundits who have flocked to the app include popular Fox News personalities Sean Hannity and Tucker Carlson, along with Fox Business anchor Maria Bartiromo. Commentators Candice Owens, Charlie Kirk and Dan Bongino—who is an investor in the company—were early users.
Talk show host Glenn Beck made his first Parler post on Monday, remarking that he felt "freer already" since joining the platform. Mark Levin and Steven Crowder, who also host shows on BlazeTV, were previously using the app.
Although most have opened Parler accounts while remaining active on Twitter and Facebook, some have either left or threatened to leave mainstream platforms behind entirely. Levin has repeatedly warned that he "will not stay at Facebook or Twitter if they continue censoring" him while promoting the app in the weeks after the election, although has yet to do so.
Far-right conspiracy theorists like Alex Jones and Jacob Wohl, along with others that have been banned from mainstream platforms, have also found a home on the app. Laura Loomer, Milo Yiannopoulos, Gavin McInnes and Katie Hopkins all have accounts.
Other celebrities with conservative views who have joined Parler include actors Dean Cain, Scott Baio, Anthony Sabato Jr. and Kirstie Alley. Musicians Ted Nugent and Kaya Jones have accounts as well, while John Tesh left Twitter permanently in favor of the platform while urging fans to join him and "say goodbye to viciousness and censorship."