During Tuesday night's State of the Union address, President Joe Biden said that as part of his mission "to advance liberty and justice," border authorities have installed new technologies to crack down on smuggling operations and human trafficking.
Since Biden has taken office, the U.S.-Mexico border has faced a historic migration wave that has seen U.S. Customs and Border Protection (CBP) report over 2.1 million migrant encounters and the seizure of over 854,000 pounds of drugs.
Heading into 2022, Biden has allocated nearly $16.29 billion to CBP, up from the roughly $16.28 billion given to the agency in 2021 and the $16.5 billion the agency received in 2020. The president said he hopes this budget increase and the new technology currently being deployed will lead to a more secure border.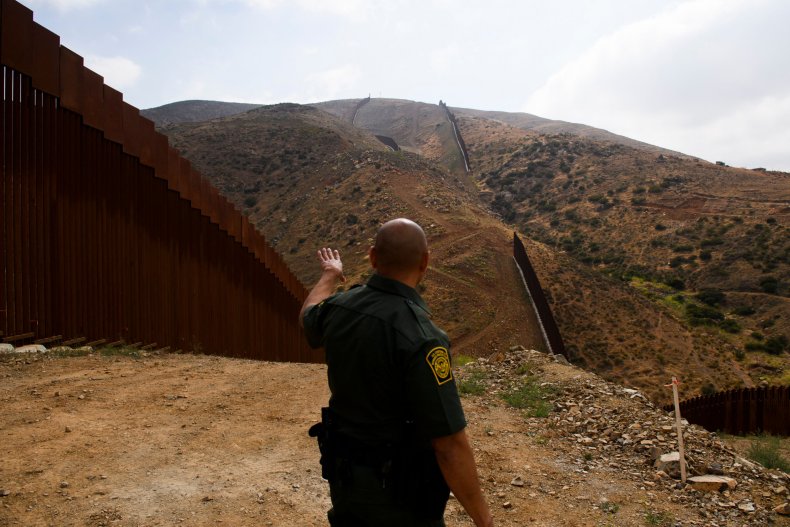 "If we are to advance liberty and justice, we need to secure the border and fix the immigration system," Biden said during his address. "We can do both. At our border, we've installed new technology like cutting-edge scanners to better detect drug smuggling."
To monitor the contents of freight crossing U.S. Ports of Entry, CBP said that it has implemented "non-intrusive inspection technology" that scans fright using X-rays derived from electricity, an upgrade from previous technology that used radioactive isotopes, with the new technology "producing high-quality images that support faster and more secure cargo inspections," CBP said.
"CBP is always testing new innovative, nonintrusive technology systems, at its ports of entry throughout the United States," a CBP spokesperson told Newsweek in a statement."Technology provides CBP's frontline personnel with an excellent tool that assists with its border security mission while also allowing for more efficient processing of lawful trade. CBP continues to work with its stakeholders to identify new equipment which can properly be tested at various ports of entry."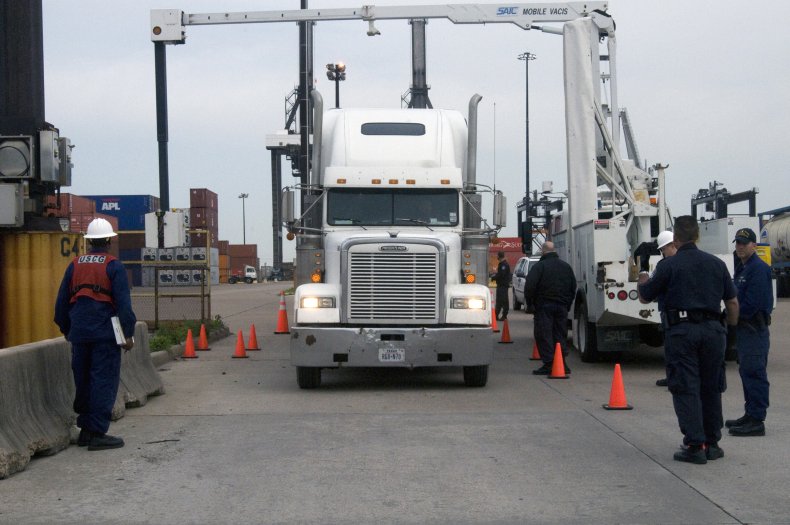 In addition to this new technology, CBP has also brought Autonomous Surveillance Towers (ASTs) online to provide detection capabilities and operate off-grid using "100 percent renewable energy." With the capacity to be relocated within two hours, the ASTS are a highly-mobile tool that can be deployed at different segments of the border at various times of the year depending on where migrant flows are most prevalent.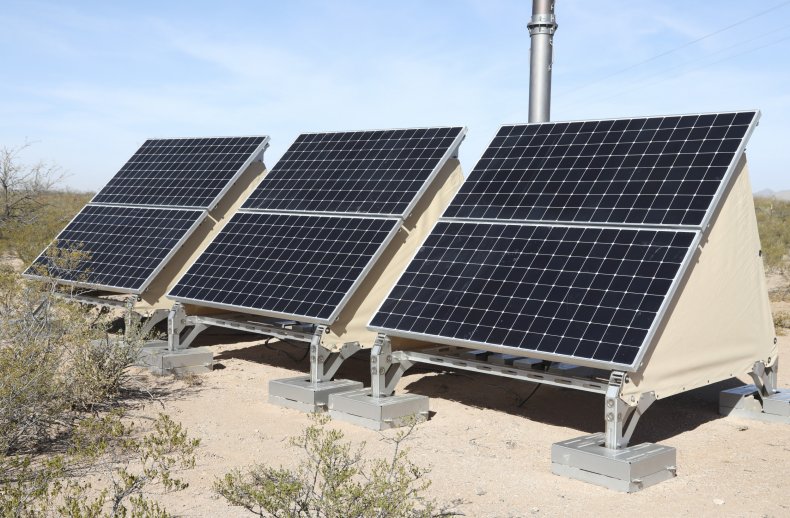 Another technology that has yet to be implemented, but has nonetheless become one of the most notorious, has been CBP's "robot dogs." While still largely in the testing phase, these four-legged drones could someday provide surveillance along the border. The Department of Homeland Security said they're aimed to provide support at "inhospitable" segments of the border landscape.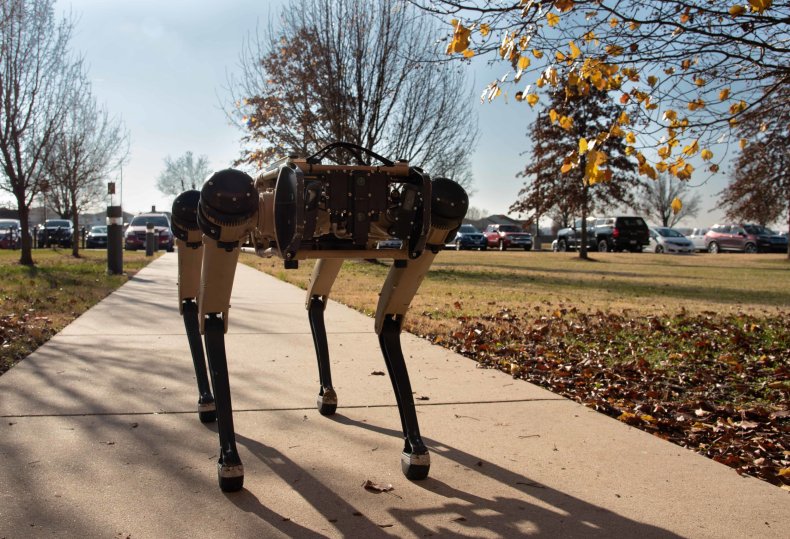 As technology has developed, so have the tactics of America's adversaries. Mexican drug cartels now use drones to smuggle their products into the country. Lawmakers, like Republican Congressman Tony Gonzales of Texas' 23rd district, argue that staying ahead of them means investing in border tech. Gonzales told Newsweek earlier this year that ensuring America's security and providing support to CBP means a continued commitment to providing them with the latest tools.
"These simple things I think would go a long way in helping kind of just shore up or insulate a Border Patrol that is beyond a breaking point," Gonzales said in January. "When a terrorist a threat occurs, they don't target Republicans or Democrats, they're just trying to kill Americans. Everyone should be rooting for a secure border."
Update 3/2/22 2:30 PM ET: This story has been updated to include a comment from a CBP spokesperson.