Here's Why Chrissy Teigen Has Decided to Take Her Leave of Twitter — For Now
Chrissy Teigen is signing off — for now. The former Sports Illustrated model recently locked her Twitter account after some major drama unfolded with food writer Alison Roman over the past few days.
Roman unintentionally fired shots at Teigen during an interview with The New Consumer. The New York Times columnist criticized how celebrities take advantage of their fame to sell products, citing Teigen and Marie Kondo as examples.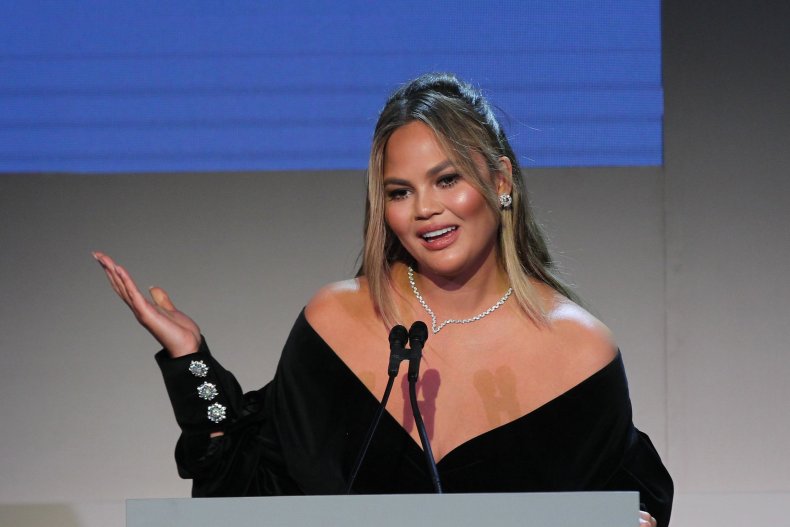 "What Chrissy Teigen has done is so crazy to me," she said during the interview. "She had a successful cookbook. And then it was like: Boom, line at Target. Boom, now she has an Instagram page that has over a million followers where it's just, like, people running a content farm for her."
Roman continued, "That horrifies me and it's not something that I ever want to do. I don't aspire to that. But like, who's laughing now? Because she's making a ton of f***ing money."
The Chrissy's Court host appeared shocked by Roman's words. "This is a huge bummer and hit me hard," Teigen Tweeted in response. "I have made her recipes for years now, bought the cookbooks, supported her on social and praised her in interviews. I even signed on to executive produce the very show she talks about doing in this article."
She added that although she loved everything about Roman, she seemed caught off-guard by her recent remarks.
After receiving backlash, Roman clarified what she meant in her recent interview. "My business model does not include a product line, which work very well for some, but I don't see working for me," she noted. The Bon Appetit writer also Tweeted Teigen a sincere apology on May 8.
However, Teigen felt otherwise. She bluntly suggested the two unfollow each other, and decided to lock down her Twitter account on May 10.
"I really hate what this drama has caused this week," she Tweeted. "Calling my kids Petri dish babies or making up flight manifests with my name on them to 'Epstein island', to justify someone else's disdain with me seems gross to me so I'm gonna take a little break." (In October 2019, Teigen and Legend slammed rumors claiming that they were part of the late disgraced financier Jeffrey Epstein's pedophilia ring).
The mother-of-two continued, "This is what always happens. The first day, a ton of support, then the next, 1 million reasons as to why you deserved this. It never fails."