One-Quarter of All Overdose Deaths in U.S. Caused By Heroin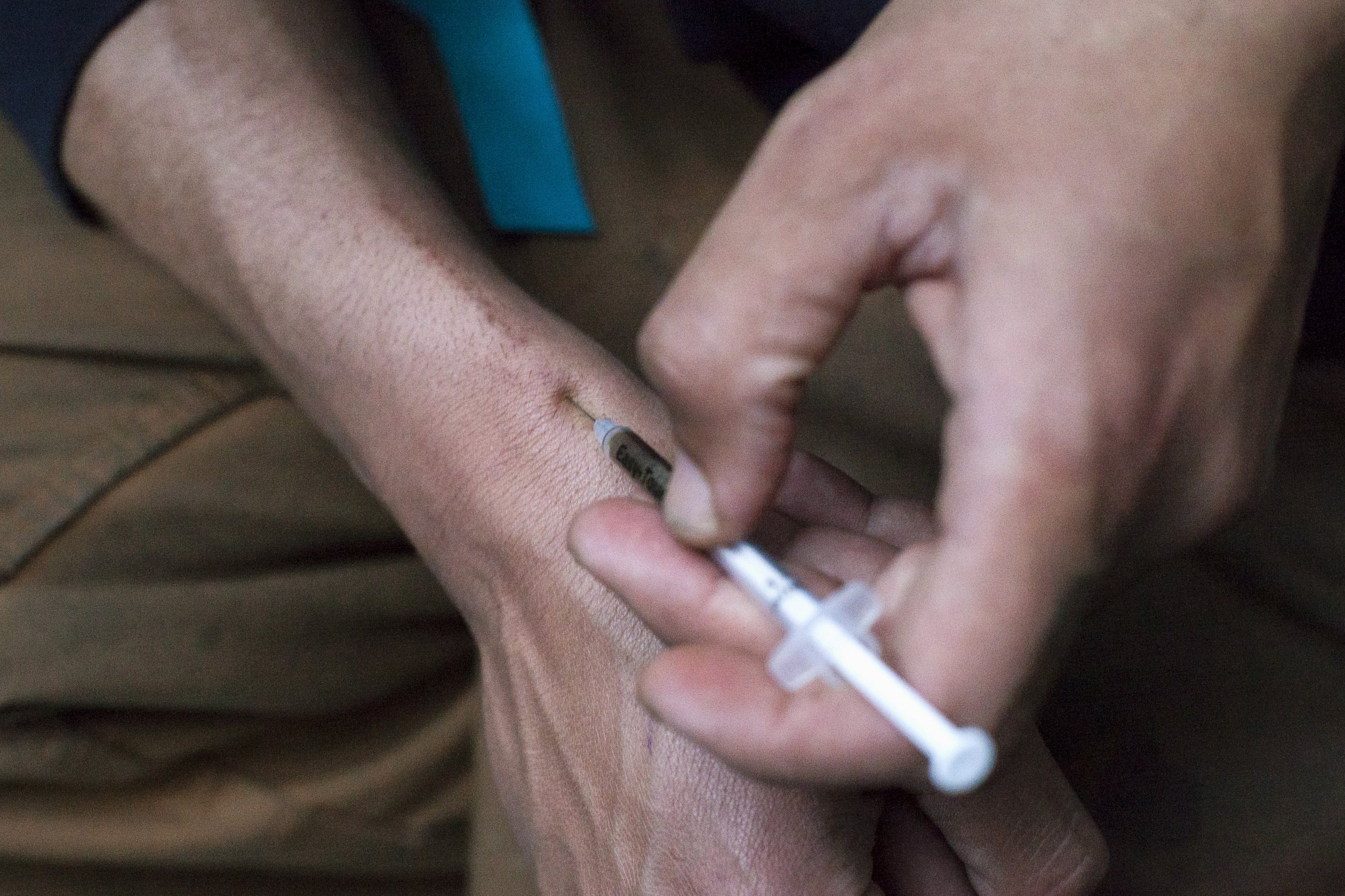 Federal health officials this week released an updated report on drug overdosing with data from 1999 through 2015 and some surprising findings. While opioid abuse runs rampant, it's a nonprescription narcotic—heroin—that remains a top killer in the U.S.
According to new data from the U.S. Centers for Disease Control and Prevention, roughly 8 percent of all drug overdose deaths were due to heroin in 2010; that figure tripled to 25 percent in just five years. For context, in December, an analysis of CDC data by The Washington Post found the number of heroin-related deaths currently exceeds gun homicides.
The report is based on data from the National Vital Statistics System, a collection of state-reported birth and death records maintained by the CDC. Overall rates of drug overdose deaths have continued to steadily increase in a decade and half, with 2015 having 2.5 times the rate of overdose deaths in 1999 (16.3 per 100,000 people, versus 6.1). Additionally, the number of drug overdose deaths involving synthetic opioids other than methadone grew from 8 percent in 2010 to 18 percent in 2015.
The data showed an overall increase in overdose deaths for both men and women—from 8.2 (per 100,000) in 1999 to 20.8 in 2015 for males, and 3.9 in 1999 to 11.8 in 2015 for females. By age group, the highest rate of drug overdose deaths occurred in adults aged 45 to 54. And in an alarming 21 states, drug overdose rates were statistically higher than the national average. The states hit hardest by drug overdose deaths were West Virginia, New Hampshire, Kentucky and Ohio.
The report also confirms what public health experts have been saying for some time: The drug overdose epidemic isn't hitting minority populations the hardest. For example, while rates of overdose deaths increased 63 percent among non-Hispanic black people, they rose by a staggering 240 percent in non-Hispanic whites.
It's well-known by now that the U.S. is contending with a massive opioid epidemic. The CDC estimates that every day approximately 1,000 Americans end up in emergency rooms from opioid overdoses. These drugs are also responsible for 140 deaths each day, according to President Barack Obama's former "drug czar," Michael Botticelli. This public health disaster costs the U.S. health care system approximately $78.5 billion a year.