Hezbollah Leaders Targeted, Reportedly Hit in Israeli Airstrike, U.S. Official Says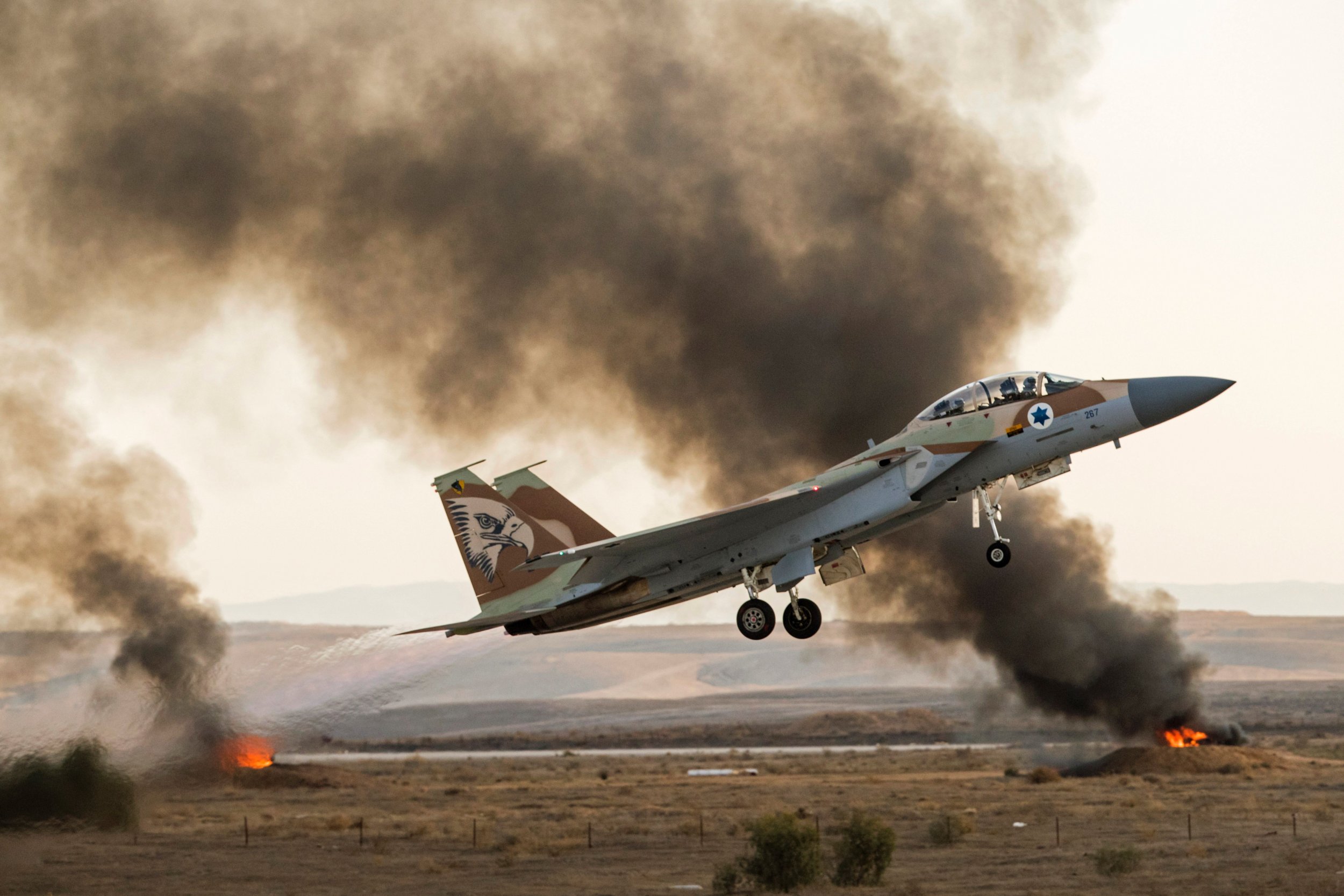 Several leaders of Hezbollah have reportedly been hit by an Israeli airstrike on the Syrian capital of Damascus.
The information was given to Newsweek from a Department of Defense source with access to the information from Israeli senior military officers with direct knowledge of the attack. Israel's air strike was conducted minutes after the leaders boarded a plane bound for Iran.
Several Iranian ammunition supply points were also a target of the bombing, the source said. The supply points contained valuable, GPS-guided ammunition from 2017, some of the best available to the Iranian army and Hezbollah.
Syrian military confirmed via Syrian state media that an arms depot was hit in the attack and that three soldiers were wounded, Reuters reports.
"Our air defenses confronted hostile missiles launched by Israeli war planes from above the Lebanese territories and downed most of them before reaching their targets," the military source said.
However, Israeli military did not confirm any air raids had taken place, instead saying that the country's response was a defensive maneuver.
"An aerial defense system was activated against an anti-aircraft missile launched from Syria," a military spokesperson said in a statement reported by The Associated Press.
However, the U.S. official who spoke to Newsweek said that Israel initiated the attack.
The attack comes six days after President Donald Trump announced that the United States would withdraw 2,000 troops from Syria. The announcement drew criticism from several high-ranking military officials, and led Trump's Secretary of Defense, James Mattis, to announce he would resign from the post in February 2019.
However, Mattis will be relieved of his duties and replaced by current Deputy Secretary of Defense Patrick Shanahan on Jan. 1.