High-Speed Chase Comes to End When Suspect Stops for Gas
A California man led police on a high-speed chase through Los Angeles and Orange County on Friday after stealing a motorcycle but was apprehended after he stopped for gas.
The perpetrator, who has not yet been identified, reached speeds of more than 100 miles per hour on Los Angeles highways, local news station KTTV reported. Photos from the scene show him being taken into custody after he stopped to refuel.
The incident is part of a trend of vehicle thefts in the state. Data from the FBI's Crime Reporting Service compiled by Uswitch showed California was tied with New Mexico as the second-worst state for car thefts, only behind Colorado. According to Uswitch's 2021 findings, California had 427.6 car thefts for every 100,000 car owners.
Though police initially tried to approach the speeding motorcycle, they switched to "tracking mode," with Los Angeles Police Department and California Highway Patrol (CHP) helicopters keeping tabs on the motorcycle from above, KABC reported.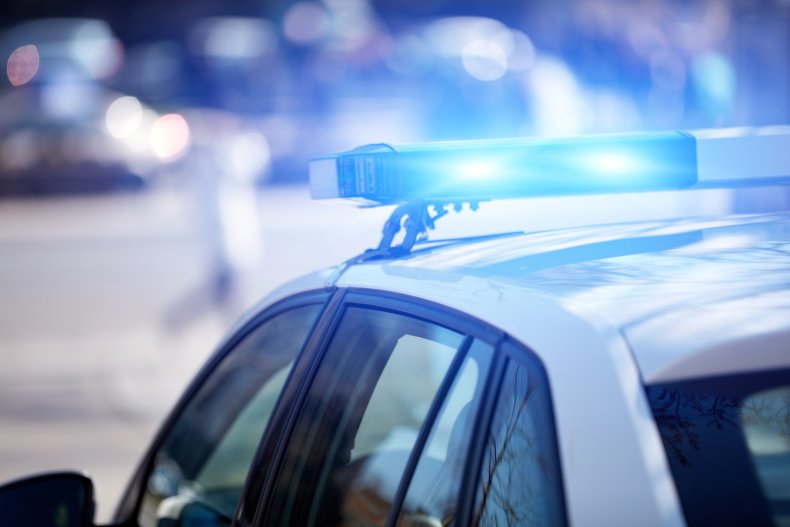 The speeding motorcycle wove in and out of Los Angeles morning traffic, crossing from Los Angeles County to Orange County. Eventually, the suspect pulled into a gas station in the town of Orange, where a CHP officer arrested him "without incident," the report added.
The motive for this theft and other details about the incident are not currently known. Newsweek reached out to CHP for comment.
According to a report from ValuePenguin, California is "by far the state with the most motor vehicle thefts," with more than 155,000 vehicles stolen in 2018. For comparison, Texas, which had the second-highest number of stolen vehicles, had over 80,000 fewer vehicles stolen that year, with its number sitting at just under 70,000 thefts.
Population and vehicle ownership did not skew California's numbers, as California has 37 registered vehicles per 100 people. Vermont, which had the least vehicle thefts in the nation, has 34.9 registered vehicles per 100 people, the report said.
The data also showed that California ranked first in the nation for most motorcycle thefts specifically, with more than 7,000 in 2018, compared to Florida—the second-highest ranking state—which had just over 4,200 thefts that year.
Police chases following car thefts have also been prevalent in California in recent months. Newsweek reported earlier this year that a woman who allegedly stole a party bus led police on a chase from San Diego to Los Angeles, which only concluded after she rear-ended a smaller car.
And just a day before Friday's police chase, an engaged couple was killed in California after being struck by a DUI suspect who was leading police on a high-speed chase.
Update 04/08/22, 3:49 p.m. ET: This story was updated with additional information.
Update 04/08/22, 3:10 p.m. ET: This story was updated with additional information and background.