Couple Engaged to Be Wed Killed in Horror Smash by DUI Suspect in Cop Chase
A couple who were due to be married later this year have died after the vehicle they were traveling in was struck by a DUI suspect being pursued by police in California.
According to an online fundraising page set up in their honor, Aaron McDonald, 31, and Irene Jaramillo, 30, were in the middle of "planning a wedding for this summer."
The Rialto Police Department said McDonald and Jaramillo were killed when their silver 2019 Nissan Sentra was struck by a gray 2014 Nissan Maxima being driven by Alejandro Canchola, a 24-year-old from San Bernardino, at around 12:57 A.M. on Saturday, April 2.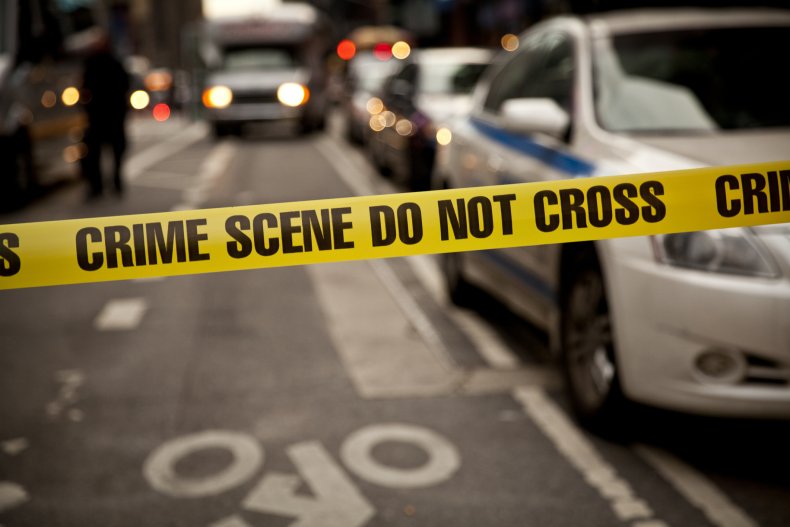 At the time of the collision, Canchola was being pursued at high speed through Rialto by police officers having failed to yield to their request to conduct a traffic stop.
While traveling north on Cedar Avenue, he ran a red light at the intersection of Randall Avenue, resulting in a collision with McDonald and Jaramillo's car, which was heading east on Randall Avenue with the pair on their way home from a party.
After colliding with the silver 2019 Nissan Sentra, the suspects lost control of their vehicle and crashed into a home situated on the 1200 block of W. Randall. Though the occupants of the house were trapped for a short time, no one inside was injured.
The Rialto Fire Department responded to the scene and administered life-saving measures. McDonald and Jaramillo were then taken to Arrowhead Regional Medical Center but later died as a result of their injuries.
Canchola and his passenger, 21-year-old Jose Castrocota, were transported to a local area hospital where they received treatment for moderate injuries.
Police say Canchola is now facing murder charges and has also been accused of driving under the influence of alcohol.
A close friend of McDonald and Jaramillo, Hilda Lorena Aguilera, has set up an online fundraiser to help cover their funeral expenses.
Writing on the GoFundMe page, Aguilera described Jaramillo as a "kind and caring soul" and paid tribute to McDonald as a "hard worker."
"They both loved each other so much and were in the works of planning a wedding for this summer," she wrote.
Their two families are now planning to lay them to rest together.
In a message posted to Facebook, a friend of the couple, Adaly Cortés paid a moving tribute to the couple.
"You guys never missed any of our family events, you both were part of our family," she wrote. " I just don't know how I am supposed to heal from this heartache, my heart is completely broken."
Cortés went on to reference the senseless manner of their death writing: "I know life isn't fair but this right here... how you both were taken from us isn't f***ing fair."
Newsweek has contacted Hilda Lorena Aguilera for comment.