Hillary Clinton Says GOP Is 'So Cowed, So Terrified' of Removing Trump: 'I Hope This Will Haunt Them'
Former presidential candidate Hilary Clinton accused the Republican party of being too scared to remove President Donald Trump from office over his impeachment.
Clinton said GOP is unwilling to "entertain the seriousness and implications" of the charges against Trump and is "basically deriding" the case, including through some senators' refusal to call witnesses, according to The Hollywood Reporter.
The former first lady, senator, and secretary of state, who lost to Trump in the 2016 election, was taking part in an audience Q&A on Saturday at the Sundance Festival, where her Hulu docu-series Hillary premiered.
Clinton praised the House managers for their "compelling, excellent" presentation of the evidence to the Senate trial, which began this week.
She said the managers weaved the evidence into a narrative that set the president's alleged behavior into the context of why the Founders had included impeachment in the constitution.
"I'm obviously realistic enough to understand that the House Republicans and the Senate Republicans don't want to hear this," Clinton said, "don't want to think hard about it, don't want to make a decision, and are going to probably default to basically deriding the case—they started that today—and then trying to move as quickly as possible without any more evidence being presented or witnesses called. I hope this will haunt them not only politically, but historically."
The president is accused of abusing his power by soliciting Ukraine's interference in the 2020 election to benefit his re-election campaign and obstructing Congress in its efforts to investigate.
According to the House case against Trump, the president conditioned a White House visit for Ukraine's Volodymyr Zelenskiy and $391 million of military aid on Kyiv announcing an unfounded investigation into former vice president Joe Biden.
Trump denies any wrongdoing.
A two-thirds Senate majority is required to convict an impeached president. The Senate is currently controlled by a Republican majority and it is unlikely Trump will be removed from office.
When asked what her views on the impeachment hearings are, Clinton joked "do we have 35 hours?"
Clinton said impeachment proceedings could have been launched earlier against Trump, adding that she has "more than a passing familiarity professionally and personally" on such matters.
But Clinton praised House Speaker Nancy Pelosi for waiting to launch an impeachment inquiry despite criticism for doing so and pressure to move sooner.
"When Nancy repeatedly held the line, she was absolutely right because we had to build a case and we had to demonstrate as clearly as you could that the behavior threatened the security, the sovereignty, the integrity of our country and most particularly, our elections," Clinton said.
"So [House Intelligence Committee Chairman Adam] Schiff's point that everybody should emphasize is that when you have a pattern of behavior that we saw in 2016 elections, once again being engaged in this election, it's not a retrospective.
"This is about what could happen in 2020, and I thought the House did a very professional, very careful job with it, and I've served with some of the Republicans who are still there in the Senate, and I find it absolutely beyond my understanding why they're so cowed, so terrified to do what most of them know they should do."
In a statement to Newsweek, Republican National Committee spokesperson Mandi Merritt said: "The only party that is 'terrified' is the Democrats because they know they can't beat President Trump at the ballot box, so they are throwing everything they have at this impeachment sham as their last Hail Mary.
"The American people see through this impeachment witch hunt and it will only backfire on the Democrats come November."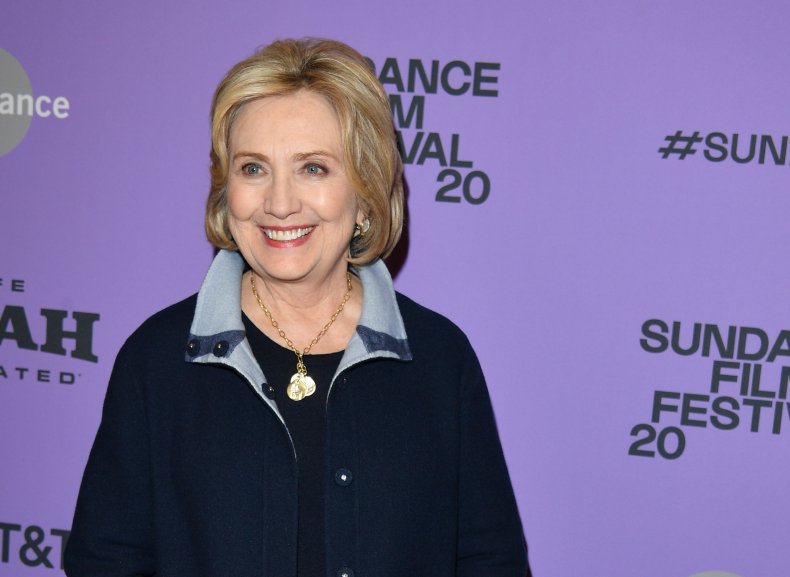 This article was updated with a comment by Mandi Merritt.