Hillary Clinton Attacked Donald Trump, So Fox News Mocked Her For Coughing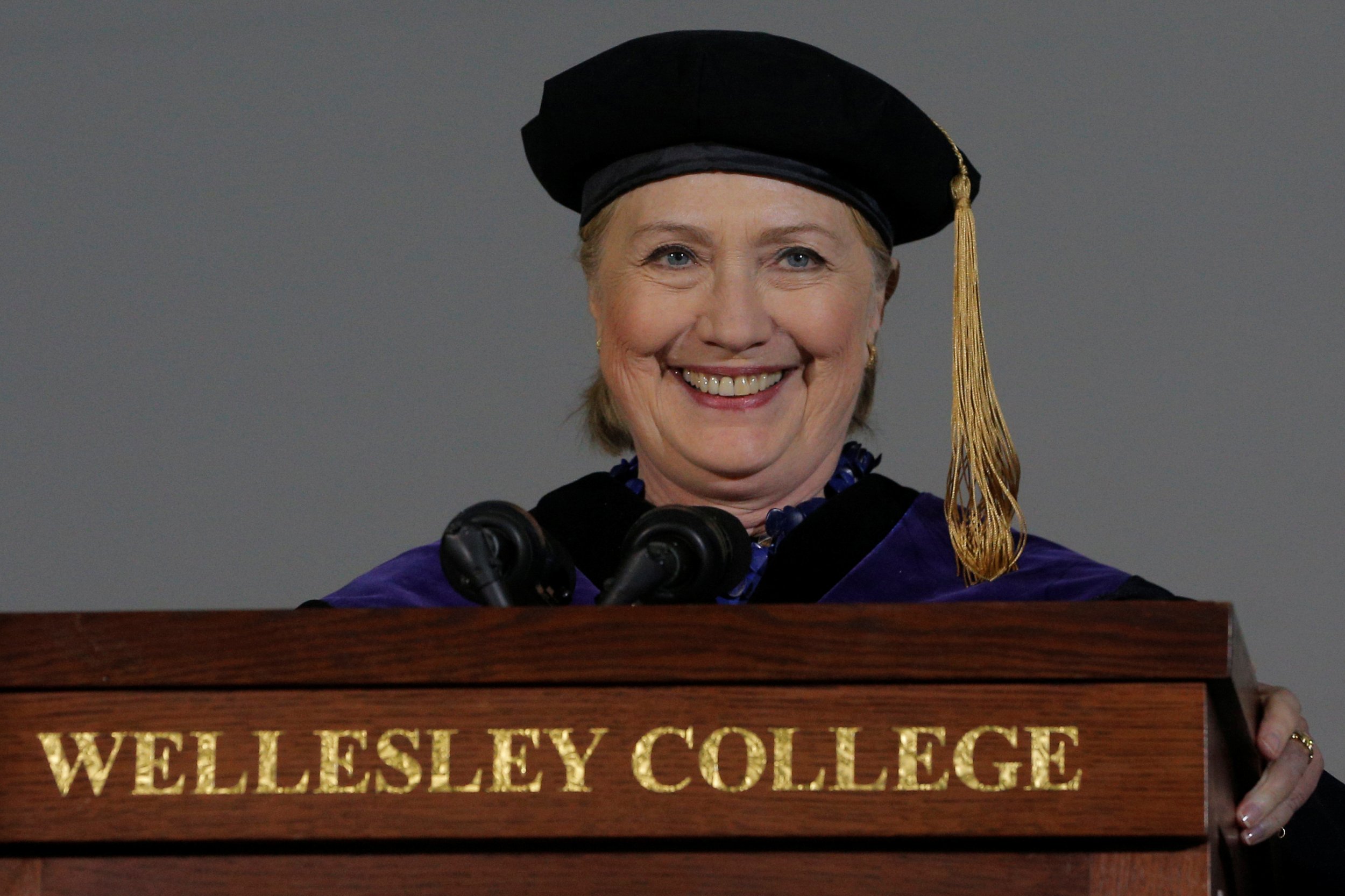 As anyone with access to the internet can attest to, there hasn't exactly been a lack of news to pick from: President Donald Trump's possible collusion with the Russian Kremlin during the 2016 election and Secretary of State Rex Tillerson's decision to break 18 years of tradition by declining to host a Ramadan event at the state department are two prime examples.
But on Saturday, Fox News felt it was more critical for the American people to be made immediately aware of, at least in their eyes: A coughing fit former Secretary of State Hillary Clinton had during her commencement speech at Wellesley University Friday.
Related: Trump's Twitter has been unusually quiet, but will it last?
As police were arresting a known white supremacist for fatally stabbing two men who tried to end an Islamophobic rant on a Portland bus Saturday, and new developments were indicating the president's administration could be even further tied to Russian officials, the pundits at Fox News were voicing their opinions over Clinton's health and physical appearance during a speech at her alma matter the day before, denouncing the Trump presidency and an "assault on truth and reason."
"Energized is not what I would say [about Clinton]," Fox News contributor and former MTV Real World cast member Rachel Campos-Duffy said Saturday. "She started the speech actually with a coughing fit that required them to bring her water and a lozenge."
"So, quite the juxtaposition to how strong our president looked this week traveling, you know, all the way to the Middle East and Europe," she continued. "After resting and drinking Chardonnay, and cleaning her closets like she talked about in her speech you would presume she'd be in better shape."
Far right media outlets have been fixated on Clinton's infrequent coughing episodes from over the years, compiling brief moments across hundreds of speaking events where the former secretary of state would cough once or twice and adding them in videos questioning her overall health and wellness. Conservatives used the misleading method of reporting to claim the candidate wasn't fit for the role of the presidency when she ran last year. Pundits mocked her as weak compared to Trump, who released a statement from his doctor claiming he would be the "healthiest individual ever elected to the presidency."
On Saturday, those conspiracy theories suggesting Clinton is in a state of poor health that she's been hiding from the public once again reached the Fox News network. The newscaster went on to criticize Clinton's speech as being filled with "anger," saying the politician seemed as though she were "ready for revenge" against Trump.
"She sounds resentful, she sounds stuck, she sounds like she's ready for revenge, which I think is a perfect analogy for where the Democratic Party is," Campos-Duffy continued.
By the time clips of the Fox News segment reached social media, Twitter users were already expressing their dismay over the lack of sustenance in the network's latest reporting.
"The Kushner story is one of the most significant stories in US political history and Fox News is discussing Hillary, leaks and handshakes," one viewer tweeted. "Fox news: let's talk about Hillary Clinton all day to distract everyone from Russia," wrote another.
As for Clinton, the former Democratic Candidate had already moved on, instead focusing on more important national developments.