Hillary Clinton Gives Advice on How Joe Biden Can Turn Things Around
Hillary Clinton has weighed in on what President Joe Biden needs to do as his popularity among American voters plummets amid surging inflation and a cost of living crisis.
In an interview with the British magazine the New Statesman, conducted while the former secretary of state and two-time presidential candidate was in northeast England under the invitation of British former Labour foreign secretary David Miliband, Clinton said the nation needs a president who can project "hope," as she said her husband Bill Clinton and Barack Obama did during their presidencies.
"It's hard enough making a living if you're not encouraged to get up every day and try to find common ground with other people," Clinton told the magazine. What democracies need, she said, is "leaders who endeavor to bring out the best in us, not the worst, who don't play to our fears, but help us address them."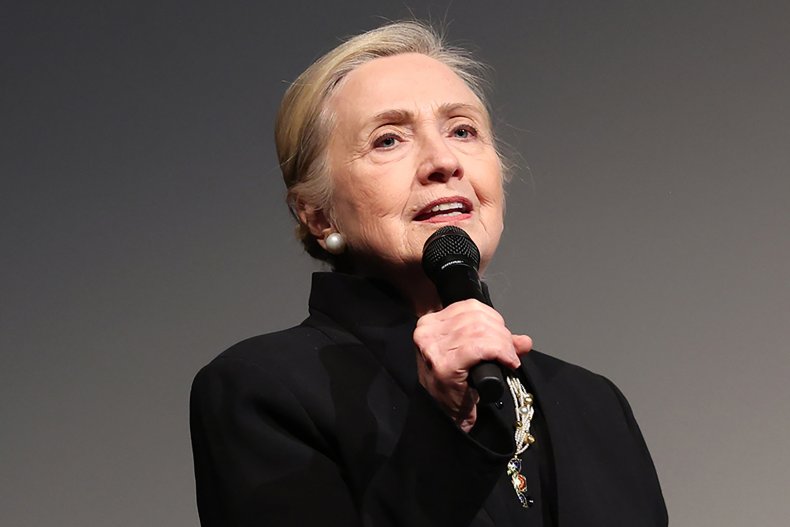 Biden's approval rating has fallen for the third consecutive week now, as shown by a Reuters/Ipsos opinion poll published on Tuesday. The president's approval among American voters is close to a record low, at 39 percent. His rating has been below 50 percent since August 2021 and has continued to sink as the turmoil of the pandemic turned into a cost of living crisis amid a global rise in inflation and war in Ukraine.
The new poll found that dissatisfaction with the president is also seeping through the ranks of the Democratic party, with 74 percent of Democrats approving of Biden's performance this week, down from about 85 percent in August last year.
The number of Republicans approving of the president remains largely unchanged from August 2021 at only 11 percent. With such a low approval rating, there's a possibility the Democratic Party could lose control of at least one chamber of Congress in the November 8 midterm election.
Talking about the divide that seems to split liberals and conservatives in the United States, Clinton told New Statesman that, despite the fact that it's not the first time the U.S. has experienced such division, politics are now "moving in a more threatening direction, in part because of what leaders [i.e. Donald Trump] are doing," and also via social media.
In her interview, Clinton urged mainstream news outlets to stand up against what she said are the lies spread by right-wing media.
"I don't think the media is doing its job, to be honest. I think you've got a right-wing media machine led by Fox and others, and a very potent right-wing presence on social media and the so-called mainstream media hasn't yet caught up to the reality we live in," Clinton told the magazine. "They are much too reluctant to stand up for the truth in the face of massive lying—to call a lie a lie—to be on record as saying that we are in a struggle between democracy and authoritarianism, and it can't just be business as usual."