Hillary Clinton Says She Is 'Happy To Say' the Term 'Radical Islamism'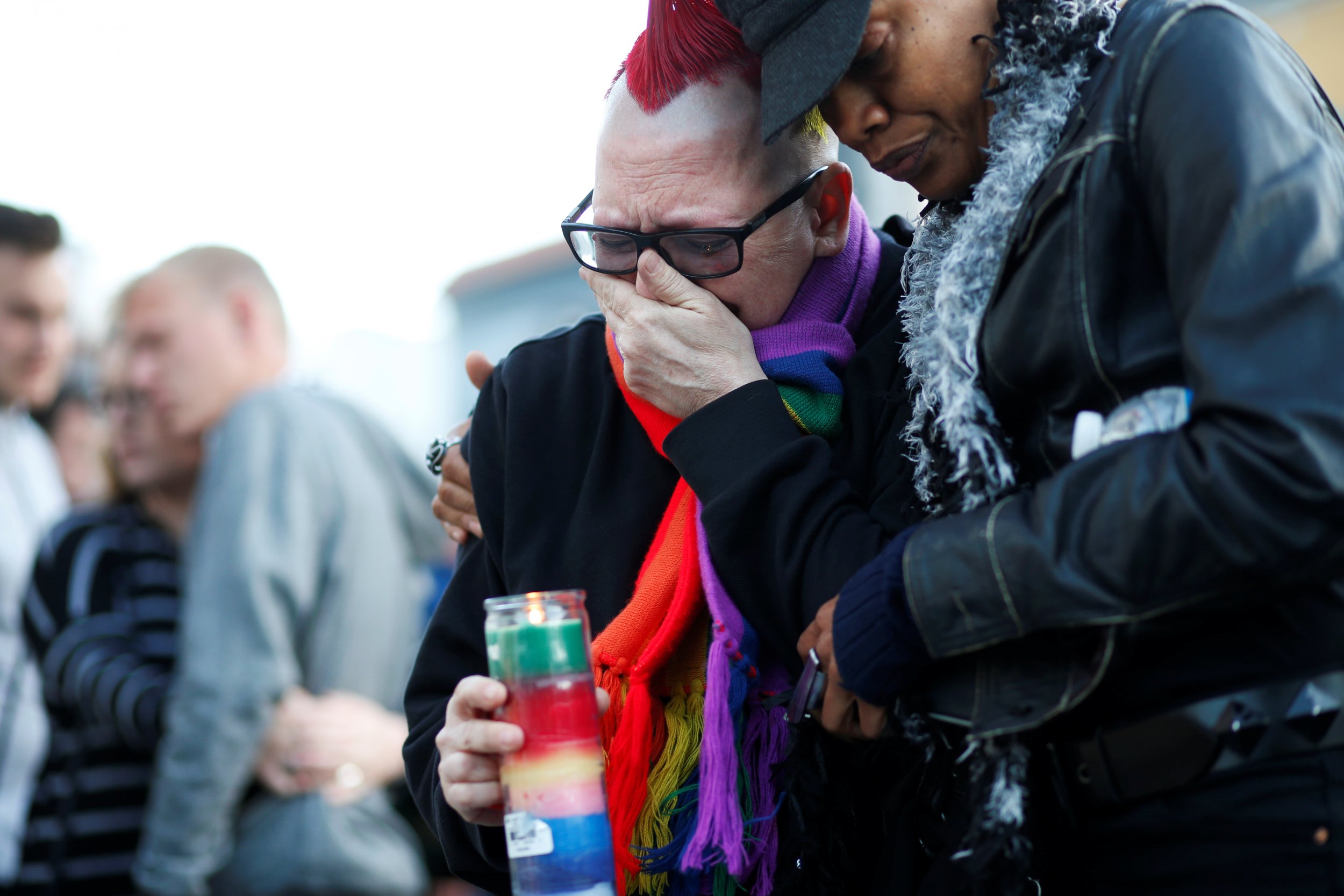 Hillary Clinton said in an interview on Monday that the mass shooting at a gay nightclub in Orlando, Florida, on Sunday was an instance of "radical Islamism," a term she and President Barack Obama have previously shied away from using.
Asked by CNN whether she would use the term to describe the incident, in which authorities say a gunman vowed allegiance to the Islamic State militant group (ISIS) before killing 49 people at the Pulse nightclub, Clinton said, "From my perspective, it matters what we do, not what we say. It mattered we got bin Laden, not what name we called him."
The presumptive Democratic presidential candidate continued: "I have clearly said that we face terrorist enemies who use Islam to justify slaughtering innocent people. And whether you call it radical jihadism, radical Islamism, I think they mean the same thing. I'm happy to say either."
Clinton went on to tell CNN she would not "declare war on an entire religion," likely a reference to rhetoric by presumptive GOP presidential candidate Donald Trump, including his call for a temporary but "total and complete shutdown" of Muslims entering the United States.
Such sentiment, the former secretary of state told CNN, "is dangerous for our efforts to defeat this threat." To "demonize and demagogue" the Muslim religion, she said, "plays right into ISIS's hand. So this is something that, you know—we can call it radical jihadism, we can call it radical Islamism, but we also want to reach out to the vast majority of American Muslims and Muslims around this world to help us defeat this threat."
Like a number of prominent Republicans, Trump has criticized Clinton and Obama for not using the term "radical Islam," "radical Islamic terror" or other variations of the same words. Clinton did not use the phrase in her initial comments following Sunday's shooting. Obama did not use the term when speaking with the media about the shooting on Monday, instead calling what happened an example of "homegrown extremism" and speaking of "perversions of Islam" that inspire such acts.
Clinton has previously said that "there are radicals, people who believe all kinds of things, in every religion in the world. I don't want to do that," meaning using the term "radical Islam."
On Sunday after the shooting, Trump wrote on Twitter, "Appreciate the congrats for being right on radical Islamic terrorism." On Monday, he wrote, "I have been hitting Obama and Crooked Hillary hard on not using the term Radical Islamic Terror. Hillary just broke-said she would now use!"
Doctors have said the death toll from Sunday's shooting could rise. The event was the largest mass shooting in U.S. history.