Hillary Clinton's 2016 Warning That Trump Always Claims System Is Rigged When Losing Watched 3 Million Times
An old clip of Hillary Clinton warning that Donald Trump always claims the system is rigged against him when he is losing, has been watched more than three million times after it was resurfaced during the ongoing 2020 election counts.
The video, which was taken during a 2016 presidential election debate, shows Clinton citing a string of previous occasions when Trump complained that the democratic process and other systems were fraudulent when they things did not go his way.
She listed examples which included Trump's performances in certain Republican primary caucuses and his TV show not winning an Emmy for a third year running.
"It's funny but it's also really troubling," Clinton said of Trump's "mindset".
David Weissman, who is involved with the anti-Trump Republican group The Lincoln Project, was among those to share the clip. His post has garnered 39,000 likes and 11,000 retweets.
It comes as the president and his team have made repeated and unfounded claims of voter fraud in the 2020 election race. Trump's team has filed several lawsuits in battleground states as he falls behind Democratic rival Joe Biden.
Early on in the count, Trump prematurely claimed victory before many mail-in ballots, which he baselessly claims have left the election open to widespread fraud, started to be counted across the country.
The absentee ballots have heavily favored the Democrats and Biden has now pulled ahead in the battleground state of Georgia, and closed in on Trump's lead in Pennsylvania.
Elsewhere, Biden is projected to have won in the other crucial rust belt states of Michigan and Wisconsin and is on track to win both Nevada and Arizona. It means that the Democratic candidate currently has a much clearer path to victory than Trump, especially if he ultimately flips Georgia blue.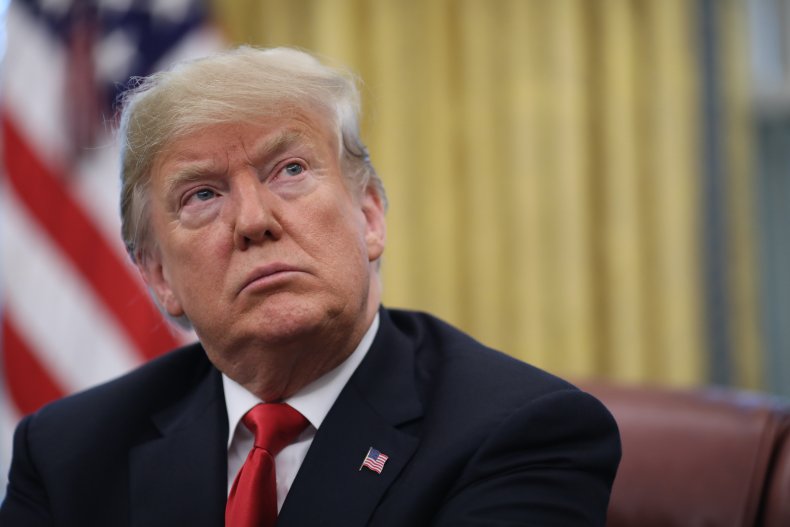 In a tweet on Thursday morning, which was flagged by Twitter for containing potentially misleading information, Trump wrote: "I easily WIN the Presidency of the United States with LEGAL VOTES CAST.
"The OBSERVERS were not allowed, in any way, shape, or form, to do their job and therefore, votes accepted during this period must be determined to be ILLEGAL VOTES. U.S. Supreme Court should decide!"
As Trump makes noise on Twitter about alleged fraud, the clip of Clinton has resurfaced and has been circulating widely across social media.
What Clinton said in 2016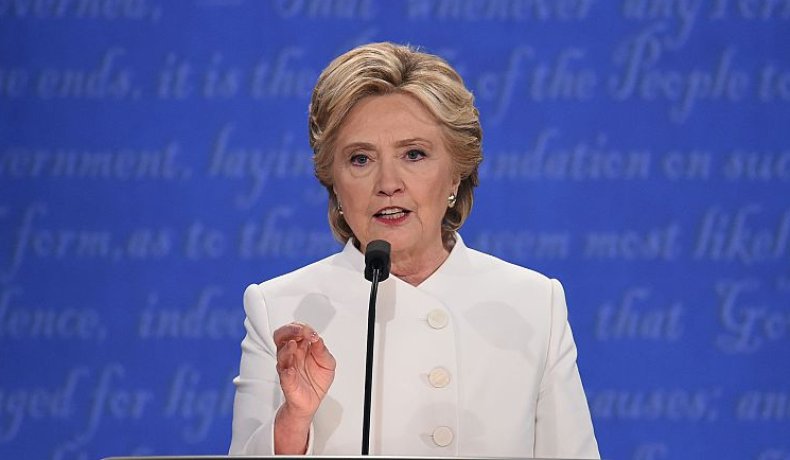 In the video Clinton says: "You know, every time Donald thinks things are not going in his direction, he claims whatever it is is rigged against him.
"He lost the Iowa caucus. He lost the Wisconsin primary. He said the Republican primary was rigged against him.
"Then Trump University gets sued for fraud and racketeering; he claims the court system and the federal judge is rigged against him.
"There was even a time when he didn't get an Emmy for his TV program three years in a row and he started tweeting that the awards were rigged against him.
At this point in the footage, Trump can be heard interjecting to say: "Should have gotten it," and the audience starts to laugh laughing.
Clinton responds by saying: "This is... this is a mindset. This is how Donald thinks. And it's funny, but it's also really troubling. No, that is not the way our democracy works."
Newsweek has contacted Trump's campaign for comment.