Donald Trump: Hillary Clinton Would 'Start World War III' in Syria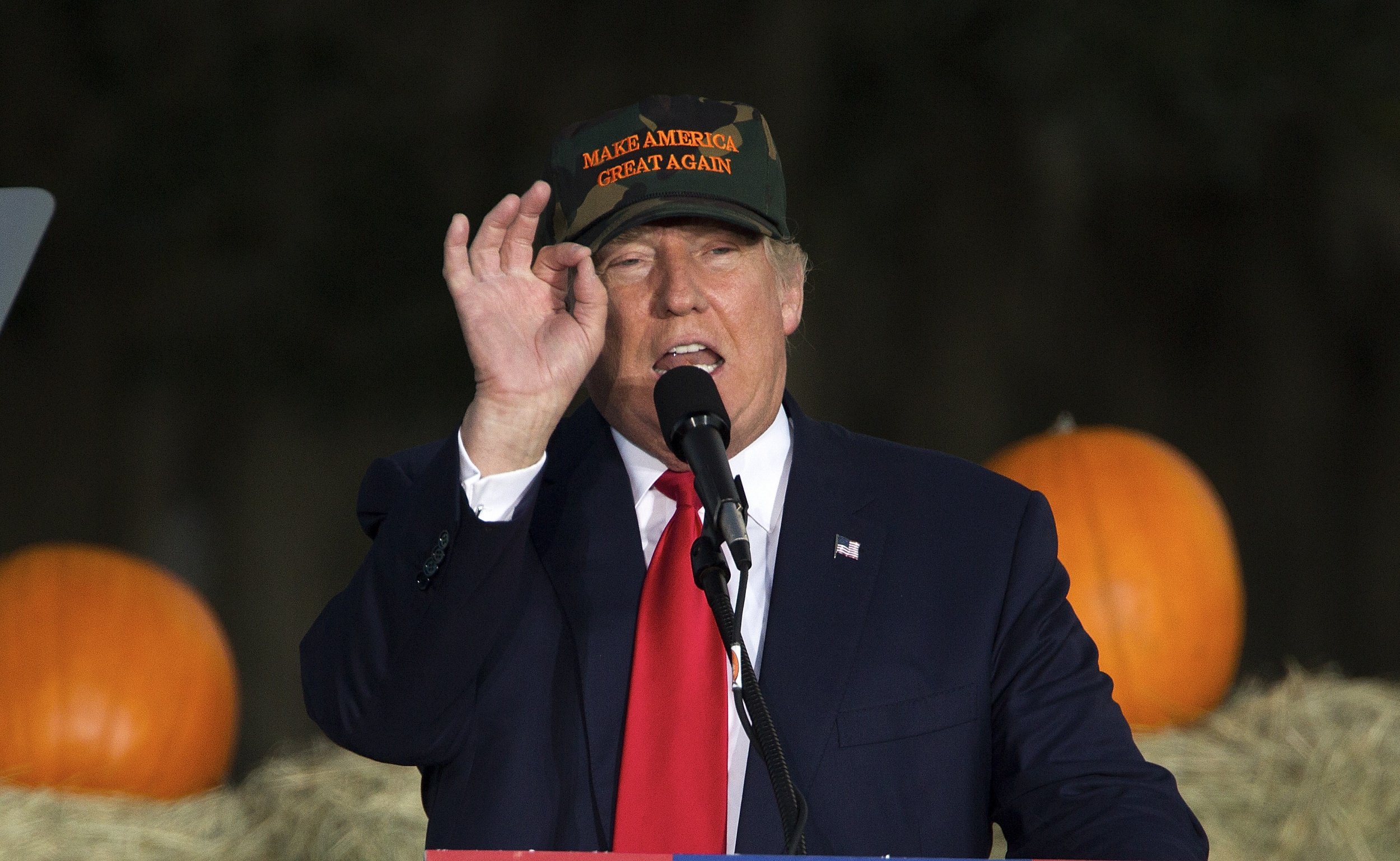 U.S. Republican presidential candidate Donald Trump has said that his Democratic opponent Hillary Clinton would spark "World War III" in Syria if she were elected.
In an interview with Reuters, Trump said that Clinton's proposal for a no-fly zone over Syria and safe zones on the ground in parts of the country would bring the U.S. into conflict with Russia and Iran, which are both backing Syrian President Bashar al-Assad.
"You're not fighting Syria any more, you're fighting Syria, Russia and Iran, all right? Russia is a nuclear country, but a country where the nukes work as opposed to other countries that talk," said Trump in the Tuesday interview in Florida.
Clinton defended her proposal for a no-fly zone in the third presidential debate in Nevada on October 20, saying it could save lives and speed up the end of the conflict in Syria.
But the proposal has been critiqued by the U.S. military's highest-ranking officer. Chairman of the Joint Chiefs Marine General Joseph Dunford told a congressional hearing in September that a no-fly zone would require the U.S. to "go to war, against Syria and Russia" in order to control the country's airspace. "That's a pretty fundamental decision that certainly I'm not going to make," said Dunford, the BBC reported.
Clinton's campaign dismissed Trump's remarks. "Once again, he is parroting [Vladimir] Putin's talking points and playing to Americans' fears, all while refusing to lay out any plans of his own for defeating ISIS or alleviating humanitarian suffering in Syria," said Clinton spokesman Jesse Lehrich.
The business mogul also said that the U.S. should abandon its long-held ambition of unseating President Assad and focus its efforts on ousting the Islamic State militant group (ISIS), which holds large swathes of territory in Syria.
"Assad is secondary, to me, to ISIS," said Trump in the Tuesday interview in Florida.
Trump is currently trailing Clinton in most polls ahead of the election on November 8. He has blamed his poor position on division within the Republican party. "If we had party unity, we couldn't lose this election to Hillary Clinton," he said.
Various Republican officials have distanced themselves from Trump, including Paul Ryan, the Speaker of the House of Representatives and the most senior Republican officeholder. Ryan told fellow Republicans that he would not defend Trump after allegations that he made sexually aggressive comments in a 2005 interview that was caught on tape. Trump apologized for the comments but described them as "locker room talk."