Hispanic and Latino People in the U.S. Are Struggling with 'Invisible' HIV Crisis
As World AIDS Day is marked to raise awareness of the global pandemic, Hispanic and Latino communities in the U.S. are in the midst of what one expert described to Newsweek as an "invisible" HIV crisis.
Since the virus was identified in 1984, thanks to the tireless efforts of researchers and campaigners, HIV has gone from a mysterious killer to a condition which can easily be stopped from spreading with a few pills. From a peak of 41,699 in 1995, deaths from HIV/AIDS in the U.S. plummeted to 6,456 in 2016. The estimated number of new infections has fallen by 6 percent since 2010, while overall annual new HIV diagnoses in the U.S. dropping by 4 percent between 2012 and 2016.
Earlier this year, President Donald Trump appeared to find such optimism in the condition's decline that he pledged to contain HIV transmission in the U.S. by 2030, after there were 38,700 new infections in 2017.
But among the 58-million-person-strong Hispanic and Latino population in the U.S., the number of people newly infected with the virus spiked by at least an estimated 14 percent between 2010 and 2016, and the rates of new diagnoses climbed by 7 percent between 2012 and 2016.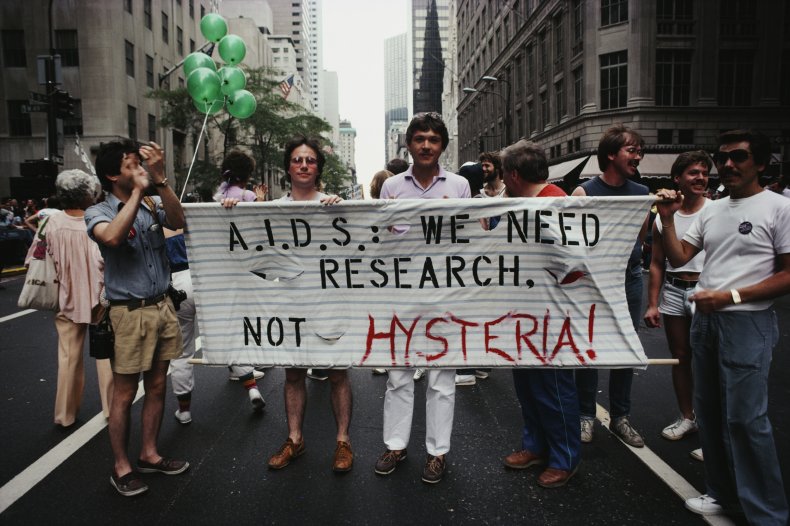 According to data cited in an article published last month in the American Journal of Public Health, HIV is responsible for "microepidemics" in Hispanic and Latino communities across all regions of the U.S., with California, Texas, Florida, New York and Puerto Rico accounting for two thirds of this population's new HIV diagnoses in 2016
Overall, the hardest hit are young, Hipsanic and Latino men who have sex with men, as well as transgender Latina women, and new arrivals to the U.S., according to the authors of the commentary. Professor Vincent Guilamo-Ramos of New York University's Center for Latino Adolescent and Family Health, who co-wrote the commentary, told Newsweek, that while rates of diagnoses and new infections among heterosexual Latinx and Latina females have decreased, estimated new HIV infections have "increased rapidly" among Latinx men who have sex with men.
Around 80 per cent of new HIV cases among the Hispanic and Latino population involve men who have sex with men. In this group, the estimated number of new HIV infections each year has spiked by 30 percent since 2010, and by 68 for those aged between 25 and 34-years-old.
Meanwhile, it is thought one in four transgender Latinas is HIV positive, but the lack of information on this group is stark. As transgender folk have not been a primary focus of research and public health surveillance efforts, the little data available puts estimates of HIV prevalence at between 8 to 60 percent, said Guilamo-Ramos.
As for those born outside the U.S., they made up at least one in three new HIV diagnoses in Hispanic and Latino communities in 2017. Guilamo-Ramos stressed it is thought the majority of these people caught the virus after arriving in the U.S..
"These trends are very alarming and a strong public health response is sorely needed," said Guilamo-Ramos, who has devoted his career to preventing and improving the treatment of HIV/AIDS among Latino and African American youth, among other things.
The authors of the commentary suggested the president's aim to tackle transmission by the end of the next decade is misaligned with his other policies. The Trump administration's "restrictive policies on civil liberties, particularly for immigrants and sexual—and gender-identity minorities, erode access to health and social services for key populations affected by the Hispanic/Latino HIV epidemic and do not align with the declared targets to reduce HIV prevention and treatment disparities," they wrote.
There is no simple answer to this complex issue, said Guilamo-Ramos. Hispanic and Latino communities face a lack of access to healthcare, with only 45 percent of those aged 19 to 64 fully insured in 2018 according to the Commonwealth Fund. And the help available isn't always culturally or linguistically appropriate.
New arrivals, for instance, often face significant access obstacles to health and social services, such as lack of health insurance, language barriers, poverty, and immigration status. Trans people may be put off from seeking help, fearing doctors may not be trained to be sensitive to their gender identities.
As a result, worrying patterns emerge. More than half of Latinx people in the U.S. have never been tested for HIV, according to Guilamo-Ramos, eventhough current federal guidelines recommend annual testing as part of routine primary care. And Latinx people account for approximately 25 percent of new HIV infections, but making up only for 13 percent of Pre-Exposure Prophylaxis (PrEP) users, he added. If taken as prescribed, the once daily pill is effective in preventing HIV infections.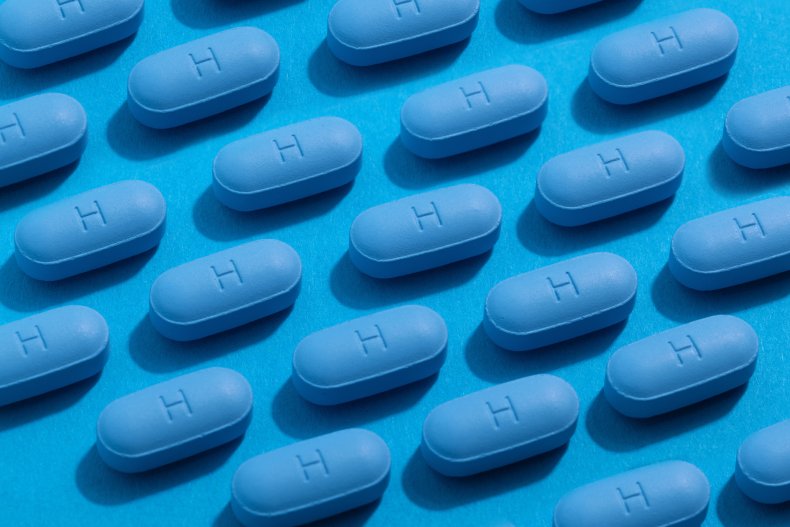 When individuals are diagnosed, they're not always getting the right treatment, or taking drugs which prevent the virus being passed on, in what is known as viral suppression.
Among Latinx folk estimated to be living with HIV, more than one in three are not receiving care, and less than half achieve viral suppression, said Guilamo-Ramos. "Of those that do in fact achieve viral suppression, maintaining sustained viral suppression—continuous viral suppression through ongoing uptake of HIV treatment—is challenging."
"Take PrEP in New York City for example," he said. The latest data from the NYC Department of Health and Mental Hygiene showed the number of annual HIV diagnoses among Latinx has decreased by 10 percent from 2017 to 2018 "which is an impressive achievement," he said. But at the same time, the decrease among white people has been over 30 percent in only one year.
"This disparity can in large part be explained by who is using PrEP. Latinx account for about three times as many new HIV diagnoses in NYC than Whites, but there are about four times as many Whites on PrEP than Latinx. If we do not manage to understand how we can make these tools accessible in an equal way, we are inadvertently exacerbating disparities," Guilamo-Ramos said.
He added: "More interventions that are designed specifically for the needs of Latinx populations at greatest risk of HIV are sorely needed."
"The reasons for using or not being on PrEP may be very different among adult urban white men who have sex with men (MSM) than among recently immigrated young Latinx MSM living along the U.S.-Mexico border. Therefore, an intervention designed and tested with one population may not work as intended with another. There has been a tendency to apply interventions developed and tested for non-Latinx to Latinx populations."
Compounding these factors is a stigma towards the virus present across American society, which renders the Hispanic/Latino HIV Crisis "largely invisible," Guilamo-Ramos said.
"Frequently, Latinx at risk and living with HIV experience stigma and discrimination linked to intersectional marginalized identities, including homo-/transphobia, racism/xenophobia, HIV-related stigma, as well as social exclusion and lack of opportunity due to limited socioeconomic status," he said.
But Guilamo-Ramos has hope the situation can improve. First, more research on the underlying drivers of increasing HIV infections among Latinx in the United States is desperately needed, focusing in particular on understanding why tools to prevent and treat the virus do not adequately reach those in greatest need, he said. The methods designed to confront HIV which emerge must then be made culturally and linguistically appropriate.
Guilamo-Ramos, who has worked for two decades on understanding how families can help combat the spread of HIV, knows individuals outside of the traditional healthcare setting can play a vital part. Programs he has developed include the Families Talking Together and Fathers Raising Responsible Men, both supported by the Department of Health.
"We try to give parents the tools they need to effectively communicate with their adolescents about important issues such as becoming sexually active, using condoms and contraception, and seeking out sexual and reproductive health services," he said.
Moving forward, Guilamo-Ramos hopes the American Journal of Public Health article will inform the national responsse to an "important public health emergency by accelerating the roll out of existing tools for HIV prevention and treatment in Latinx communities" and by better aligning health and social service systems with the unique needs of Hispanc and Latino populations in greatest need of effective HIV prevention and treatment.