14 Hits You Probably Didn't Know Were Covers
Sometimes an artist does a song so well, we can't imagine anybody else singing them. But in some cases, the tunes weren't even theirs to begin with.
We all know that "I Will Always Love You" was a Dolly Parton track before Whitney Houston made it her own, and that Nine Inch Nails wrote "Hurt" before Johnny Cash sang it, but some other famous cover versions may surprise you.
Here are 15 hits that you probably didn't know were covers.
"If I Were A Boy" by Beyoncé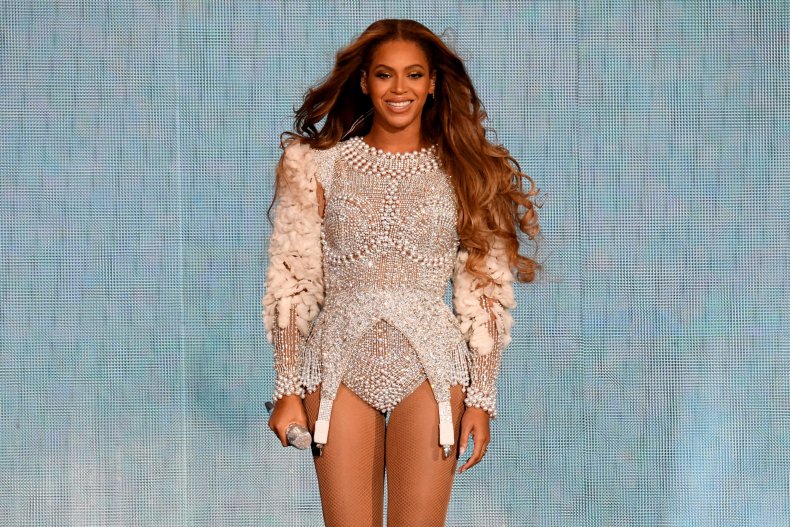 American singer-songwriter BC Jean, wife of Dancing With The Stars pro Mark Ballas, penned "If I Were A Boy" with Toby Gad in less than 15 minutes, after being inspired by a breakup.
Jean recorded it for her debut album but her record label rejected the song. When her deal fell apart, Gad began offering the songs to established artists, including Beyoncé.
"If I Were A Boy" was included as one of the lead singles on Bey's third album I Am... Sasha Fierce, and it was a worldwide hit, reaching number three on the Billboard charts and number one in 11 countries.
Jean initially appeared upset by Beyoncé's recording, writing on Myspace: "I have been reading some of these comments and to set the record straight from the horse's mouth – IF I WERE A BOY is my song; YES, I wrote this song; It is my story; a painful one, and the song is very dear to me. You can hear the original version on my myspace site."
However, she later said that Beyoncé releasing her song had lead to a lot of opportunities.
"Respect" by Aretha Franklin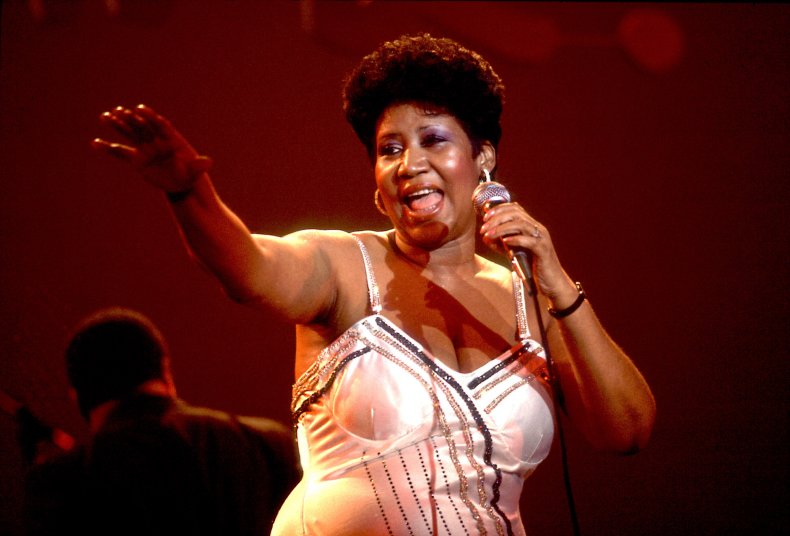 Nothing screams Aretha more than "Respect," but another soul legend got to the song first.
Otis Redding originally wrote and recorded the song in 1965, reworking a ballad brought to him by Speedo Sims, who had intended to record it himself.
Redding's version was successful and a big crossover hit for him, but when Franklin flipped the gender of the lyrics and added the famous verse "R-E-S-P-E-C-T, find out what it means to me", it reached new heights.
It became an anthem for the civil rights and women's rights movements, and is currently listed as number one on Rolling Stone's 500 Greatest Songs of All Time list.
"Ring of Fire" by Johnny Cash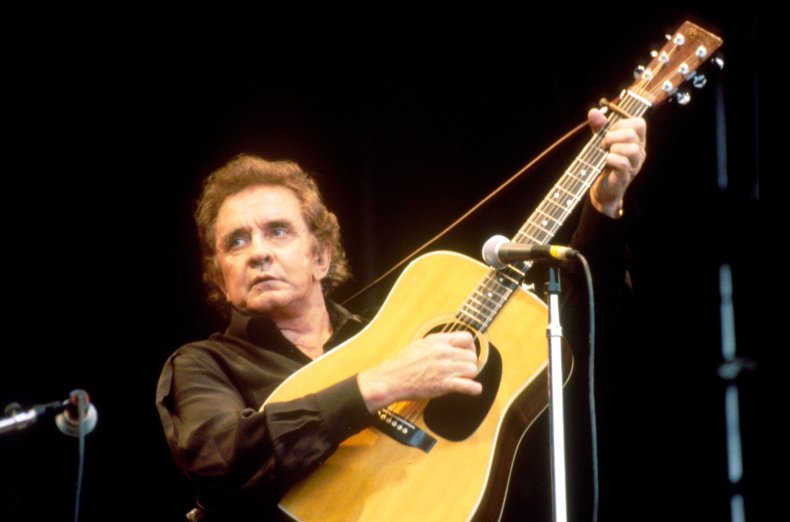 "Ring of Fire" was one of Johnny Cash's signature songs and one of his biggest hits, staying at the top of the country chart for seven weeks, but it was originally recorded by his soon-to-be sister-in-law.
Cash's future wife June Carter and songwriter Merle Kilgore wrote the song, and June's sister Anita Carter recorded it for her album Folk Songs Old and New in 1963.
However, Cash decided he could improve it by adding the mariachi style trumpets, and released his own version the same year.
"Torn" by Natalie Imbruglia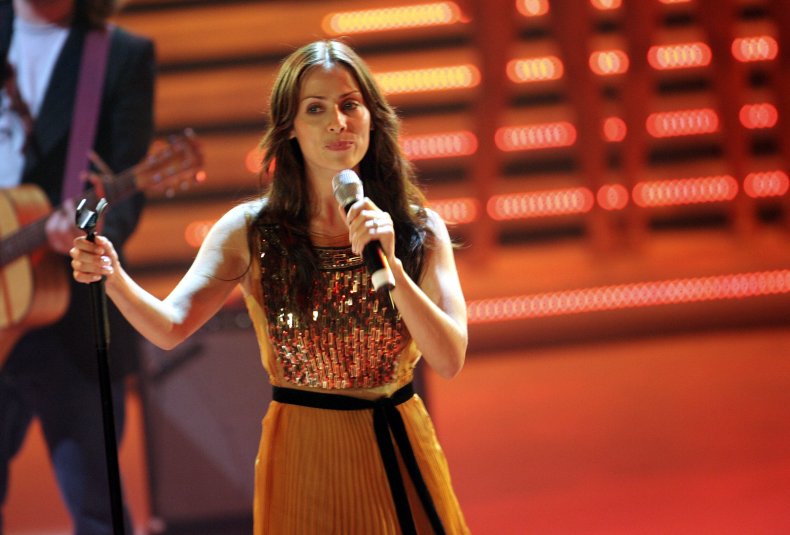 Australian singer Natalie Imbruglia burst onto the music scene in 1997 with her debut single "Torn," which sold 4 million copies worldwide, spent 11 weeks at number one on the U.S.'s Hot 100 Airplay chart, and saw Imbruglia nominated for a Grammy for Best Female Pop Vocal Performance.
However, before she got her hands on it, "Torn" had been performed by three other artists.
Written by Scott Cutler, Anne Preven and Phil Thornalley in 1993, the track was first released by Danish singer Lis Sørensen, before Cutler and Preven's band Ednaswap released it in 1995.
American-Norwegian singer Trine Rein then released "Torn", the year before Imbruglia recorded her version.
"Tainted Love" by Soft Cell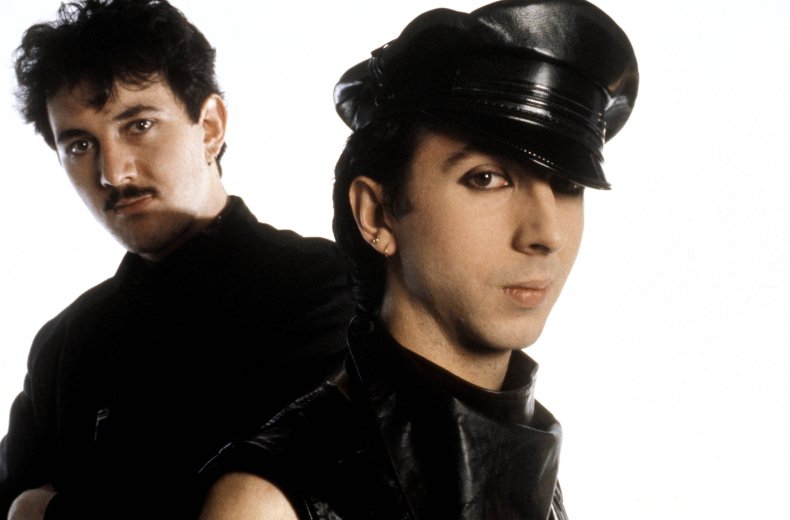 "Tainted Love" is one of the biggest songs of the '80s, with Soft Cell's 1981 single reaching number one in the U.K. and spending a then-record breaking 43 weeks on the U.S. Billboard Hot 100.
It has gone on to be sampled by Rihanna on "S.O.S" and The Veronicas on "Hook Me Up," and covered by Marilyn Manson in 2001.
However, Soft Cell's version is a cover itself.
Ed Cobb wrote and produced the track in the early 1960s and it was recorded by American artist Gloria Jones in 1964, being released the following year.
However, it wasn't until British DJ Richard Searling came across a copy of the song in 1973 that it became a hit on the U.K.'s Northern Soul scene, which is how Soft Cell came to hear it.
"Girls Just Wanna Have Fun" by Cyndi Lauper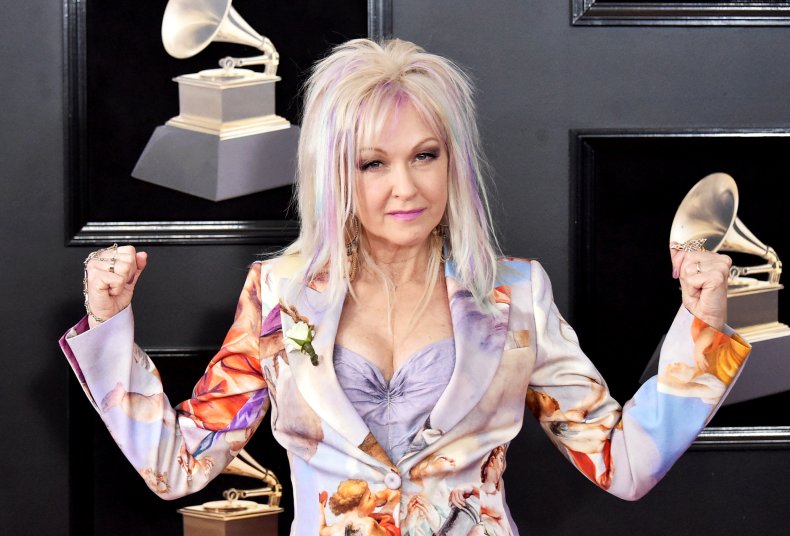 From the second that sparkling intro hits your radio, you can practically see the award-winning Cyndi Lauper video playing in your head, but Lauper's signature song was released by somebody else first; a man, funnily enough.
Richard Hazard wrote and recorded "Girls Just Wanna Have Fun" in 1979 from a male point of view, but when Lauper re-recorded it in 1983, it became a feminist anthem.
Her version was nominated for the Grammy for Record of the Year.
"Got My Mind Set On You" by George Harrison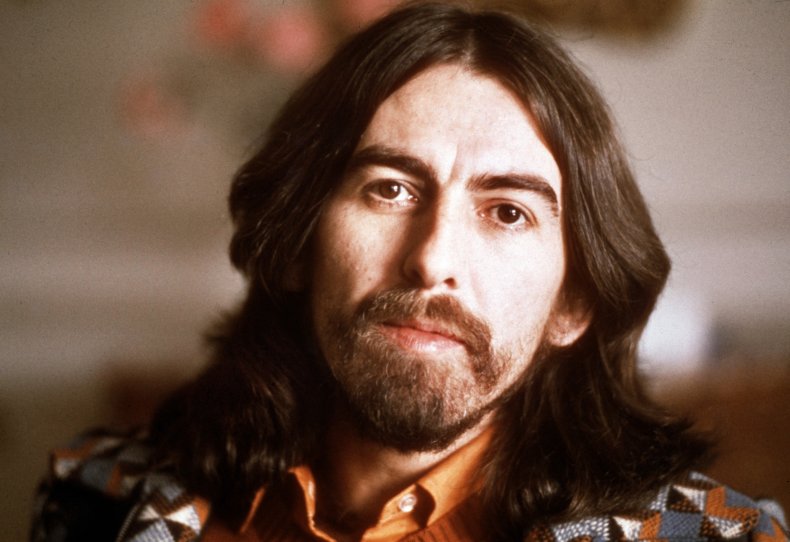 Before The Beatles had even appeared on The Ed Sullivan Show, guitarist George Harrison had heard James Ray's 1962 single "Got My Mind Set On You" when he bought an assortment of albums - including Ray's - during a visit to the United States.
Fifteen years later, Harrison began recording his own version of the track, and released his cover in 1987.
Harrison's version reached number one in the US, and was his only US number one not to be written by Harrison himself.
"Red Red Wine" by UB40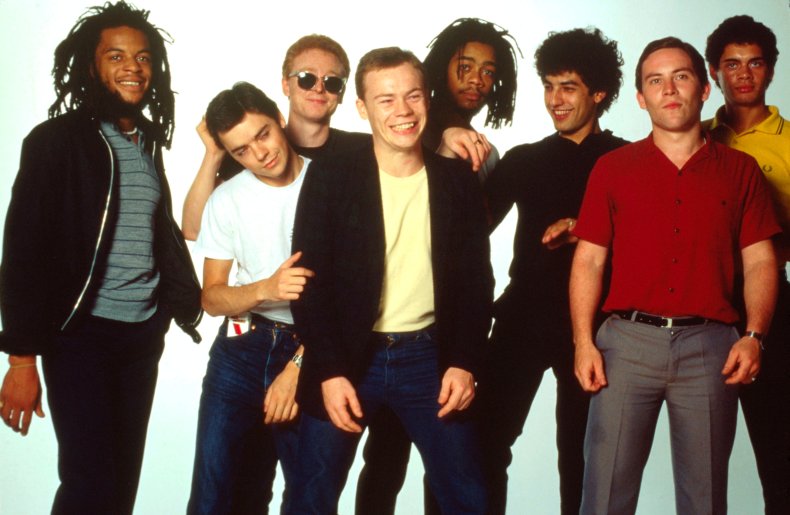 UB40's reggae hit "Red Red Wine" made it to number one in the U.K. upon its release in 1983, and its re-release in 1998, it reached the top spot in the States as well.
But it may surprise you to learn that the original was not by a reggae artist, but by... er, Neil Diamond.
Diamond's original, which reached number 62 on the Billboard charts in 1968, had a much folkier vibe, but it was given a reggae twist the following year by Jamaican artist Tony Tribe, and UB40 actually thought Tony Tribe had sung the original.
Diamond has said that UB40's take on "Red Red Wine" is one of his favourite cover versions of his songs.
"Alone" by Heart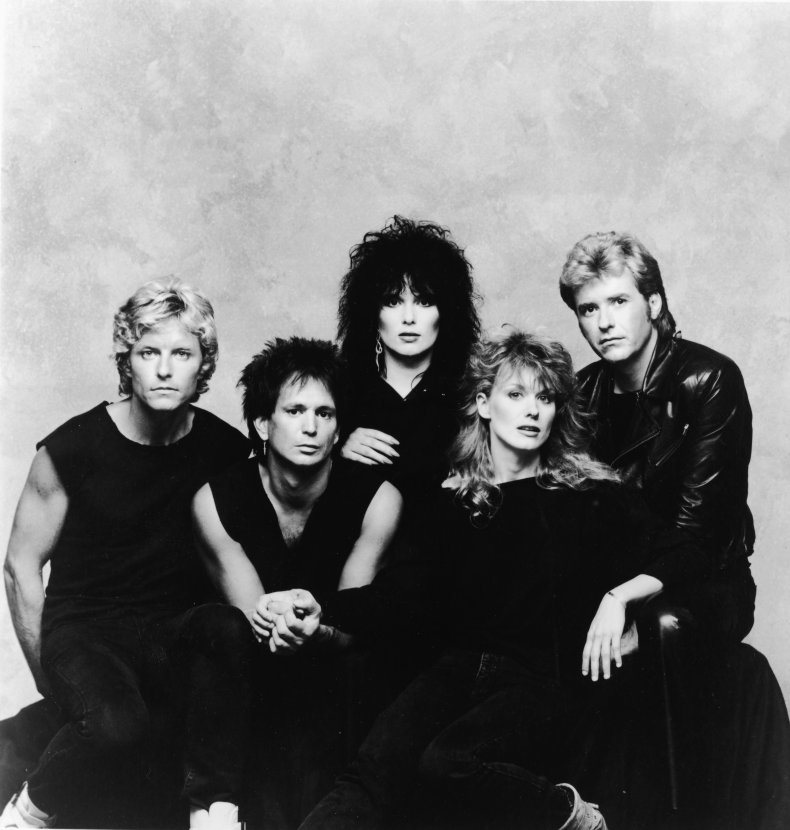 Heart's "Alone" is one of the all-time great power ballads and a karaoke classic to this day, but four years after they released it, it was penned by Billy Steinberg and Tom Kelly, who recorded it under the name i-Ten for their debut album Taking a Cold Look.
It didn't make much of a splash, but the song "Alone" gained more attention when John Stamos and Valerie Stevenson performed the song on the CBS sitcom Dreams.
When it came to Heart covering it in 1987, it became a worldwide hit, and reached number one in the US.
Since then, Celine Dion has covered "Alone," and Kristin Chenoweth sang it on the Fox series Glee.
"Hanging On The Telephone" by Blondie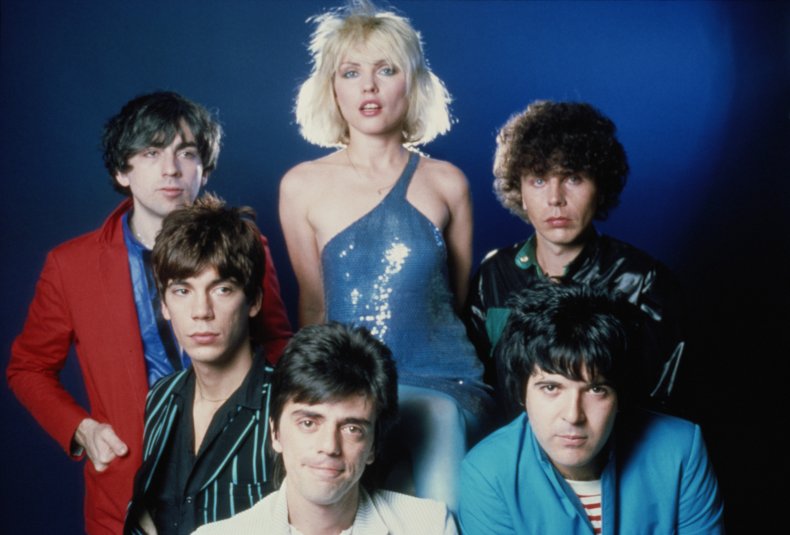 Considered one of Blondie's best songs, "Hanging On The Telephone" was included on the band's 1978 album Parallel Lines after Jeffrey Lee Pierce of post-punk band The Gun Club sent them a cassette of the track.
The song was originally released by the power-pop group The Nerves on their 1976 EP, and Blondie frontwoman Debbie Harry explained: "We were playing it in the back of a taxicab in Tokyo, and the taxicab driver started tapping his hand on the steering wheel. When we came back to the U.S., we found that the Nerves weren't together anymore and we said, 'Gee, we should record this.'"
The Nerves guitarist and the song's writer Jack Lee was happy to let Blondie record "Hanging On The Telephone", as his electricity was about to be shut off.
"Mickey" by Toni Basil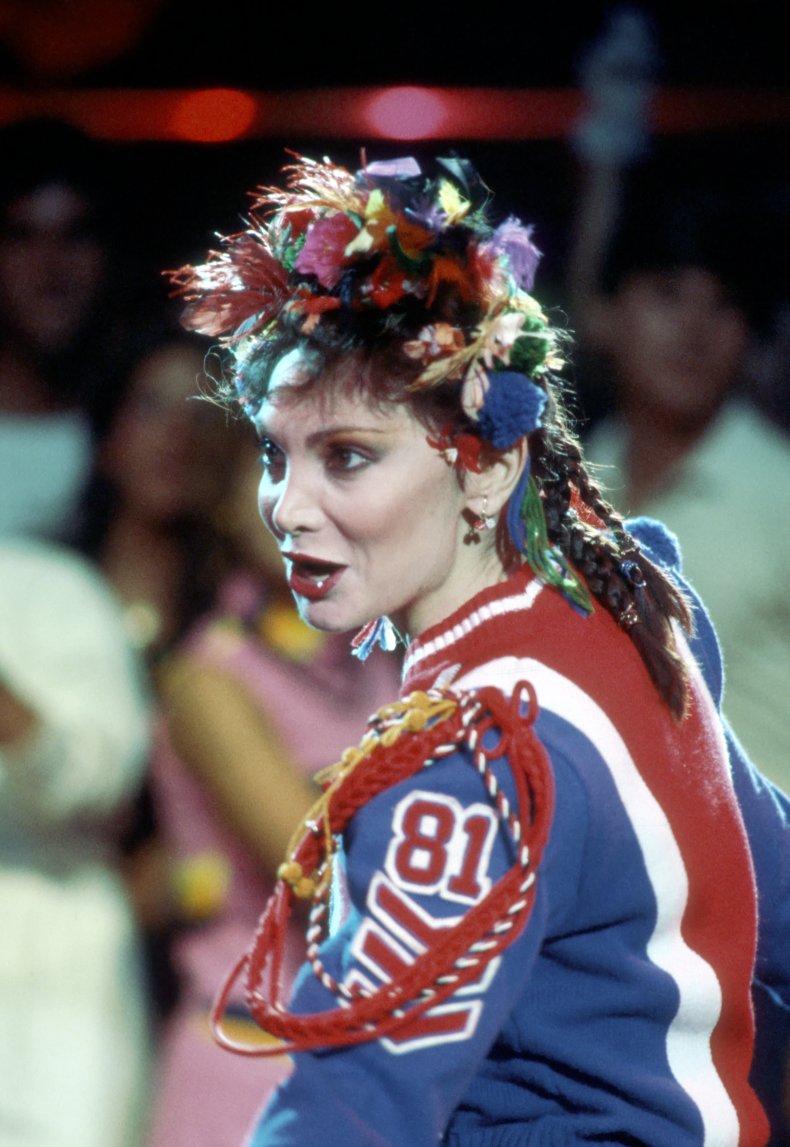 Toni Basil's iconic refrain "Oh Mickey you're so fine, you're so fine you blow my mind" may be original, but the rest of "Mickey" was done before she released it in 1981.
British pop band Racey released the song, then called "Kitty," in 1979, dedicated to a woman rather than a man ("It's girls like you Kitty").
Basil reworked the song for her debut album two years later, and added that super-catchy cheerleader chant to take it to number one in the U.S.
"I Love Rock 'n' Roll" by Joan Jett & The Blackhearts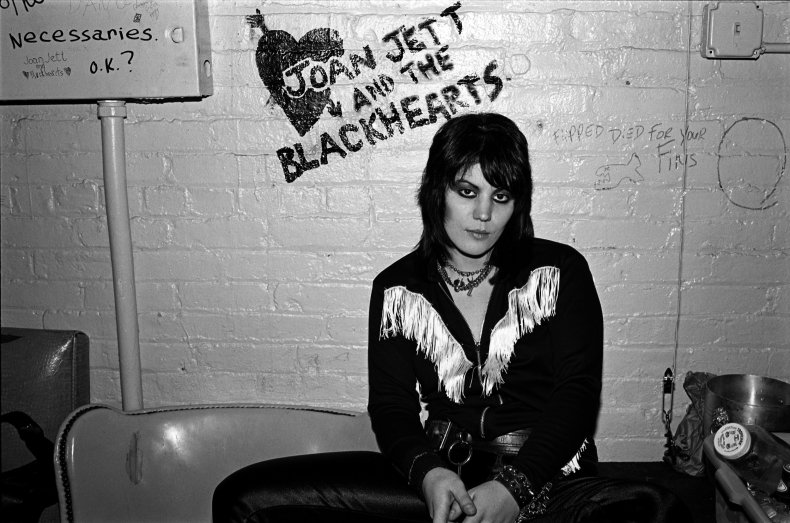 "I Love Rock 'n' Roll" is Joan Jett's signature song and her biggest selling track, and it has been inducted into the Grammy Hall of Fame.
However, six years before Jett & The Blackhearts released it in 1981, the song was recorded and released by British band Arrows.
Band member Alan Merrill said he wrote the song as a response to the Rolling Stones' "It's Only Rock 'n Roll (But I Like It)".
Jett saw the band performing the song on their ITV series Arrows while touring the UK, and first recorded the song in 1979 before re-recording it with The Blackhearts.
Britney Spears later covered Arrows' version for her third album Britney and the soundtrack for the film Crossroads.
"It's All Coming Back To Me Now" by Celine Dion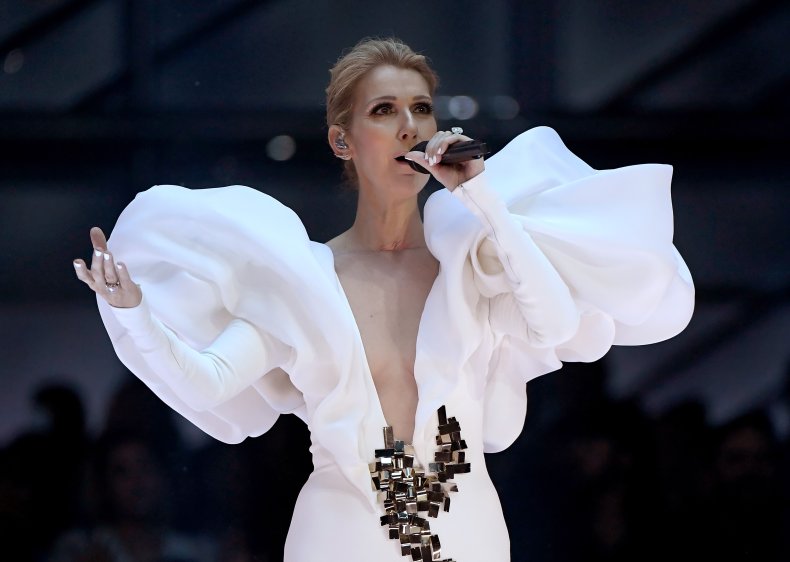 Meat Loaf was hellbent on recording songwriter Jim Steinman-penned "It's All Coming Back To Me Now," but Steinman was adamant that the power ballad—inspired by Wuthering Heights—should be sung by a woman.
Thus, it was given to the girl group Pandora's Box, who released it on the Steinman-produced concept album Original Sin and reached number 51 in the U.K. singles chart.
However, seven years after Pandora's Box's version, Celine Dion brought her pipes to the song for her 1996 album Falling Into You, and it received widespread critical acclaim, as well as reaching number two in the States.
Dion continues to perform "It's All Coming Back To Me Now" on tour as one of her signature songs.
"Bette Davis Eyes" by Kim Carnes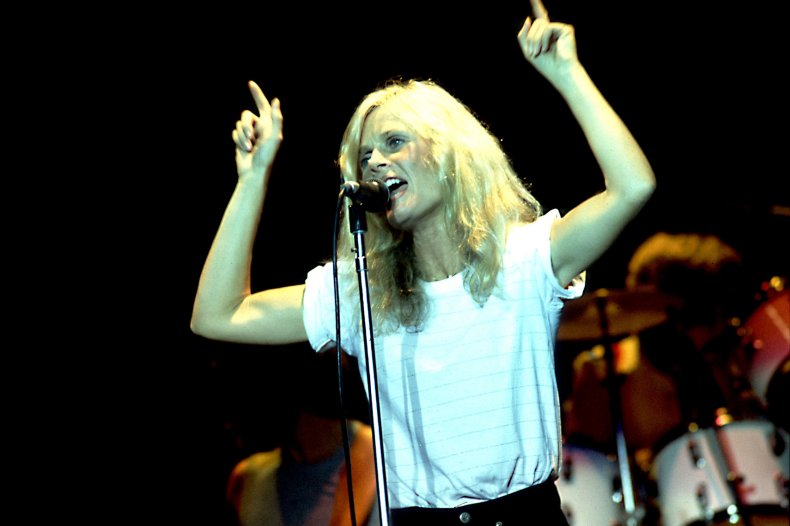 Written by Donna Weiss and Jackie DeShannon, DeShannon recorded "Bette Davis Eyes" for her 19745 album New Arrangement.
Then, the song was performed in an R&B style with an uptempo piano section.
It was only when Kim Carnes recorded a very different take on the song, led by synthesizers, that "Bette Davis Eyes" became a huge hit.
The song won the Grammys for Song of the Year and Record of the Year and was the Billboard chart's biggest hit of 1981.