The 'Hogwarts Legacy' Boycott Failed
Days before Hogwarts Legacy's official release, the verdict is already in: Efforts to rally a boycott of the much talked-about video game over its association with embattled author J.K. Rowling have failed.
Harry Potter writer Rowling has fallen from beloved to beleaguered in recent years, over her comments regarding transgender women. She has also received a lot of support for her stance, with "#IStandWithJKRowling" trending on Twitter in the past.
As far back as 2020, a number of fans had debated whether Rowling's attachment to the game would prove to be problematic, given the controversy she has faced. Developers noted on the game's website that Rowling's team collaborated with them to ensure that Hogwarts Legacy adheres to the world she created years ago.
But with the game set to be released next week, Forbes has reported that Hogwarts Legacy is already proving to be a hit, becoming the top-earning game on Steam, the best-selling game on the Epic Store, and the deluxe and regular editions holding the top two spots on Amazon's best-selling games for the PS5.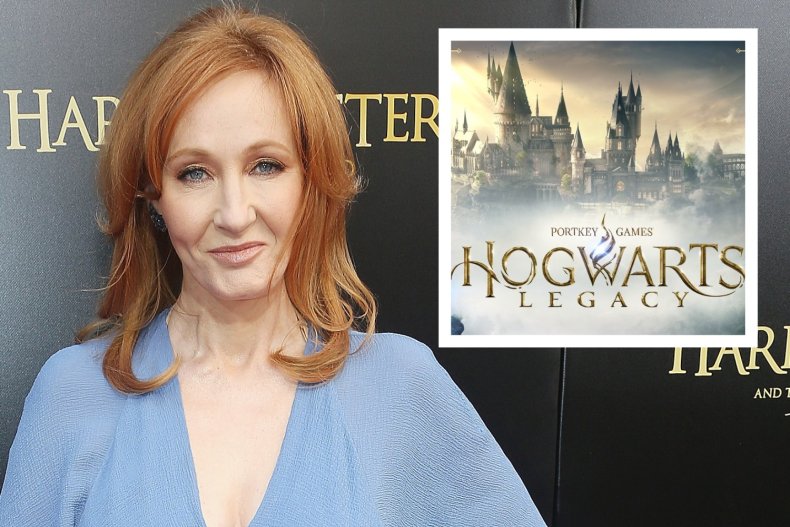 Amazon is also reporting robust business on Xbox Series X, with the game's two deluxe editions and the regular editions holding the top three best-selling games spots.
The news will surely come as a major disappointment to Rowling's army of detractors, who had launched a campaign to see the highly anticipated game relegated to clearance bins after failing to sell.
And it's not for lack of effort. Twitch streamer Will Overgard, also known as Viking Blonde, last month shared a viral video on social media in which he urged his followers not to purchase the game.
"Please do not support the upcoming Hogwarts Legacy game," he said in a TikTok video, which he also posted on Twitter. "Friends, colleagues, cohorts, the whole lot of you. I'm asking you very sincerely, please do not stream it, don't make YouTube videos about it, don't buy it, and don't bloody pre-order it.
"The reason being is that you may not be aware that by supporting this title, you are essentially aligning yourself with some really heinous transphobic values. J.K. Rowling, aka Joanne, has made it extremely clear that they see the success of this title as being vindication of their transphobic views, that by this title doing well that means that they were correct.
"And honestly, you just have to look on the Steam forums to see the kind of people that are cheering for this game. Please don't be among them."
While the post was met with some support on Twitter, a number of people commented under the video that they intended to purchase the game simply to spite the people campaigning for its failure.
Although Rowling seemingly hasn't created new content for the game, the entire premise Hogwarts Legacy is based on is still her intellectual property, and by association, she is all but certain to receive royalties based on that.
Rowling consistently makes passive income on all Harry Potter products. Multiple sources have claimed that Rowling earns anywhere between $50 million to a $100 million each year from royalties. Forbes estimated she earned $95 million in 2017 alone.
It's not been announced how much money, or what percentage of profits Rowling could make from Hogwarts Legacy. The video game industry is often overlooked as a money maker, but Statista.com predicted that revenue in the video games segment is projected to reach US$221.40 billion in 2023. They believe the industry will continue to grow exponentially, too.
The current sales of Hogwarts Legacy show attitudes towards Rowling haven't affected the game's performance.
At The Game Awards in December, the audience's reaction to the mere mention of Hogwarts Legacy sparked a debate on social media.
Hogwarts Legacy scooped a nomination in the Most Anticipated Game category this year, alongside Final Fantasy XVI, Resident Evil 4, Starfield and The Legend of Zelda: Tears of the Kingdom.
In video footage shared on Twitter of when the contending titles were read out at the livestreamed show, the audience at Los Angeles' Microsoft Theater was heard cheering for other games, before falling almost silent at the mention of Hogwarts Legacy.
Rowling stirred controversy in 2019 when she publicly supported Maya Forstater, a U.K. tax specialist who was fired over tweets that were deemed to be anti-trans.
In an essay published on her personal website in June 2020, Rowling shared some of her views on transgender issues.
She wrote: "When you throw open the doors of bathrooms and changing rooms to any man who believes or feels he's a woman—and, as I've said, gender confirmation certificates may now be granted without any need for surgery or hormones—then you open the door to any and all men who wish to come inside. That is the simple truth."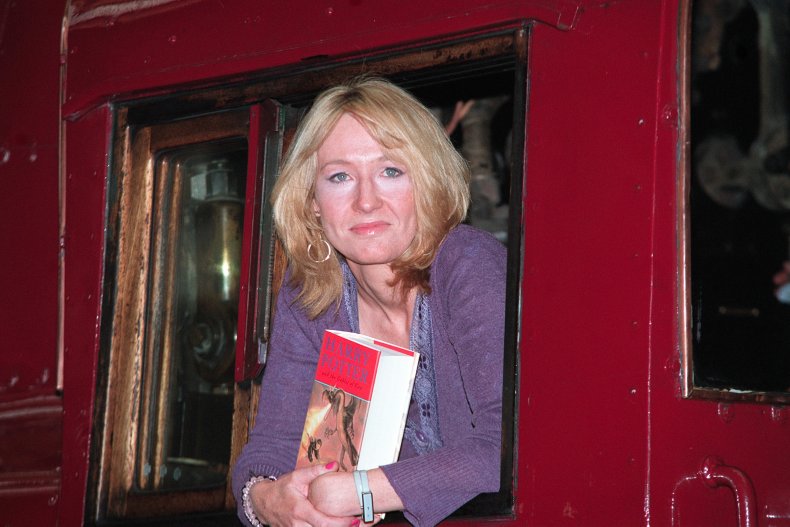 Also in June 2020, Rowling reacted to an article that referred to "people who menstruate," tweeting: "I'm sure there used to be a word for those people. Someone help me out. Wumben? Wimpund? Woomud?"
While some trans activists branded Rowling a "TERF"—an acronym for trans-exclusionary radical feminist—she stood her ground on the issue.
Rowling tweeted at the time: "If sex isn't real, there's no same-sex attraction. If sex isn't real, the lived reality of women globally is erased. I know and love trans people, but erasing the concept of sex removes the ability of many to meaningfully discuss their lives. It isn't hate to speak the truth."
"I respect every trans person's right to live any way that feels authentic and comfortable to them," she went on. "I'd march with you if you were discriminated against on the basis of being trans. At the same time, my life has been shaped by being female. I do not believe it's hateful to say so."
Several actors associated with the Harry Potter franchise have publicly disagreed with her, including big stars Daniel Radcliffe, Emma Watson and Rupert Grint.
In July of last year, Rowling stated on Twitter that she had received a "pipebomb" threat amid an onslaught of attacks over her previous statements about trans women.
She has continued to speak out about the way that the internet has "canceled" her, tweeting in support of singer Macy Gray, who in July made several controversial comments on the definition of a woman.
Hogwarts Legacy will be released on Xbox X/S and PS5 on February 10. The Xbox One and PS4 release will be on April 4 and it will be out on Nintendo Switch on July 25.