Hollande and Cameron Meet in Paris for Talks on Combating ISIS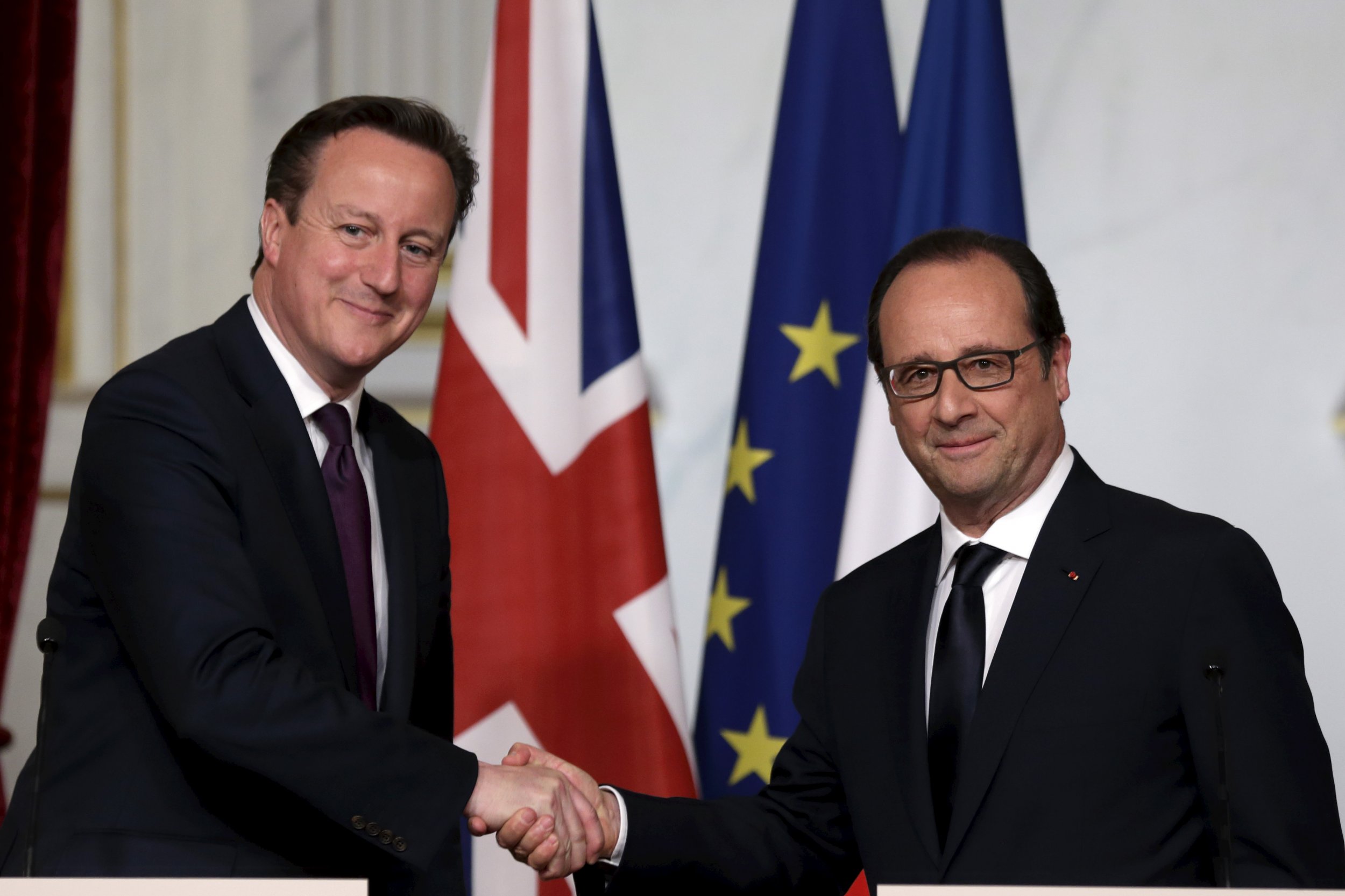 British Prime Minister David Cameron arrived in Paris on Monday to hold talks with his French counterpart Francois Hollande about cooperation in the battle against the Islamic State militant group (ISIS) in the aftermath of the Paris attacks.
The pair visited the scene of the deadliest incident in the Paris attacks, the Bataclan concert venue, where three gunmen and suicide bombers killed at least 89 people during a set by the U.S. rock band Eagles of Death Metal. The series of attacks across the French capital left 130 people dead.
Cameron tweeted : "President Hollande and I stood shoulder to shoulder outside the Bataclan Cafe in Paris."
In a speech to both houses of the French parliament last Monday, Hollande called for greater unity in the fight against ISIS and called for the U.S. and Russia to "join our forces" against extremism.
Britain and France are already members of the U.S.-led coalition conducting an air campaign against ISIS. However, while French aircraft are striking ISIS targets in Syria, British lawmakers voted against such action in 2013.
Therefore, the British military is only conducting air raids against the militant group in Iraq, although Cameron is pushing for a second vote on military action in Syria after the latest attacks on European soil.
Britain's Foreign Affairs Committee issued a report earlier this month that said Britain should not join the airstrikes on ISIS in Syria without formulating a workable plan on how to defeat the group.
"We believe that there should be no extension of British military action into Syria unless there is a coherent international strategy that has a realistic chance of defeating ISIL and of ending the civil war in Syria," the report said. "In the absence of such a strategy, taking action to meet the desire to do something is still incoherent."
On Friday, the United Nations Security Council, of which both France and the U.K. are members, adopted a resolution that pledged to "redouble" action and "take all necessary measures" against ISIS.
The militant group has also claimed attacks in the Lebanese capital Beirut, where two suicide bombs left at least 37 people dead earlier this month, and in the Sinai Peninsula, where a Russian passenger plane was downed in October , killing all 224 people on board. Russian and Egyptian officials suspect that a bomb blast was the cause of the plane's crash.