Holly Madison 'Suspicious' of Hugh Hefner Copycats Like Andrew Tate
Former Playboy Girl Next Door Holly Madison is "suspicious" of men who are seemingly copying Hugh Hefner's setup at the Playboy Mansion.
Madison, who dated Hefner for seven years in the 2000s, has previously spoken of her experience in the Mansion in shows like Secrets of Playboy and on her podcast Girls Next Lives. She's now featuring in and an executive producer on the docuseries The Playboy Murders, currently airing Mondays on ID and streaming now on Discovery+.
While Madison's life with the Playboy brand is long behind her, she has always been aware of people attempting to "replicate" the goings on at the mansion.
Newsweek spoke to Madison about the new show, and the people she sees to be copying "Hef."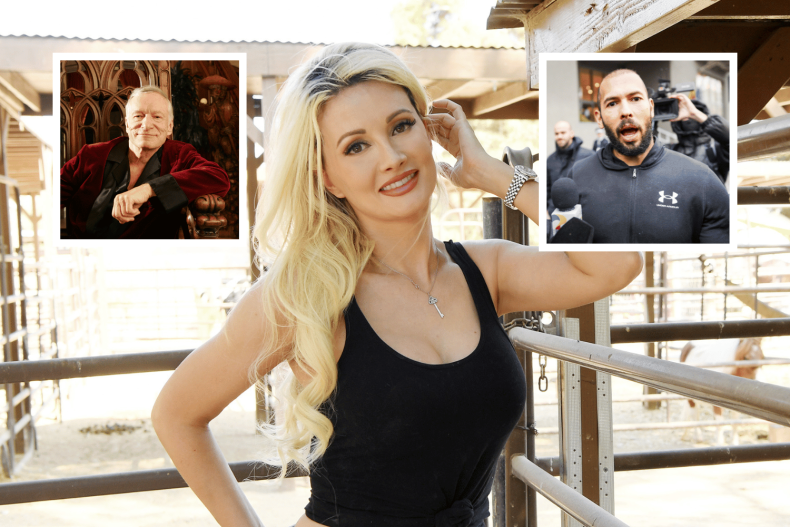 Madison broke up with Hefner in 2008, and promptly moved out of the Playboy Mansion, her home for the previous seven years. Since then, Madison has frankly spoken about her experiences there.
Madison and fellow former Hefner girlfriend Bridget Marquardt regularly talk about their time in the Playboy Mansion on their popular podcast Girls Next Lives, but Madison admits she's not always had the opportunity to tell her own stories.
"I'm so lucky to be living in a time where we're starting to take women's stories seriously and everybody is comparing notes and people are being listened to you and I think that's amazing," Madison told Newsweek. While there's still a way to go, progress has been made even in the ways that she gets interviewed.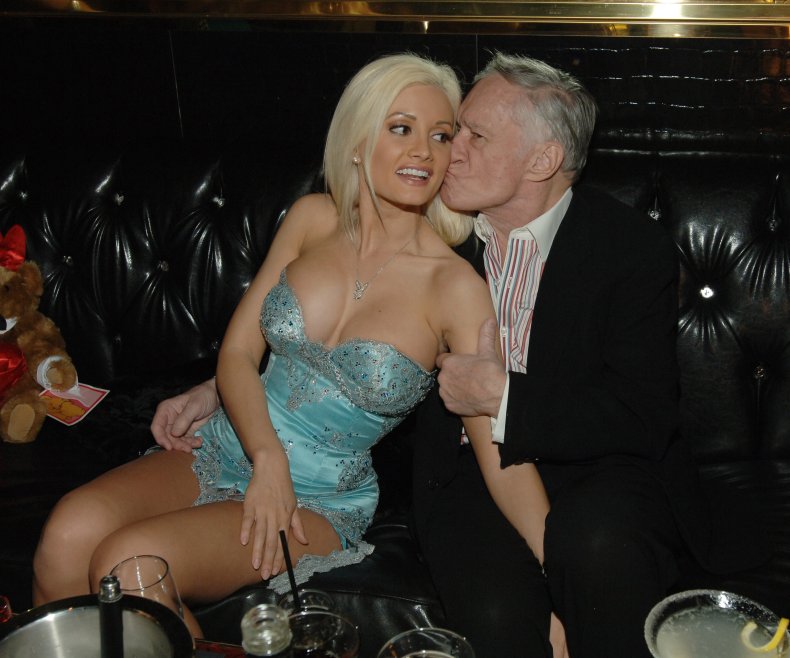 "I used to do press as just part of The Girls Next Door, and people were brutal. They were just would ask the grossest, most sexual [questions]. You're trying to do a press tour for a lighthearted reality show and they're like saying the most dehumanizing things. Even when my book came out in 2015, it was before the MeToo movement really became mainstream and just people were brutal. Women were just writing think pieces that were just horrible and calling me a 'heffer.' So I think we're making so many more strides and people are willing to listen to everybody's story. I really love that and I hope it continues."
Madison, Marquedt, and other women affiliated with Playboy have been open about their stories and experiences within Hugh Hefner's circle.
Madison has called Hefner's setup "kind of cult-y" and also accused him of taking nude photos of women when they were "messed up," among many other things.
While this was 15 years ago, Madison acknowledges that the same things may be happening today.
"I think there's a lot more of these weird situations going on where women are getting into a situation that might look glamorous, but it can be really controlling and dangerous." She added that her impression of the Playboy Mansion from the outside was different to what life was actually like.
"I wasn't prepared for all the manipulation and the lies and the things like that," Madison said. "I thought it wasn't happening anywhere else. But then you hear about situations, and I don't have any inside knowledge about how these work, but I'm suspicious they might be similar. You hear about like Taz's Angels or what's going on with Andrew Tate... this stuff is still going on.
"Even in the later years when I was at the Mansion, I would hear about other men in Los Angeles who would try and replicate what was going on in the Mansion. So it's definitely something that needs to be talked about so women can at least hear these stories and be more informed if they find themselves in a situation or recognize red flags earlier. There's just nothing wrong with getting these stories out there."
Taz's Angels were a group of models prominent on social media in the mid-2010s, who referred to themselves as 'SisterWives'. The titular Taz, a man, was later investigated by the FBI.
The mention of Andrew Tate may be more familiar to readers, as he often posted content on social media of himself surrounded by models. However, he and his brother Tristan were arrested in Romania on December 29 last year on human trafficking charges. They remain in custody today.
In terms of noticing red flags in her own situation with Hefner, she states the "penny didn't drop" until 2008.
"I was always trying to look at having a positive view. I always blamed the issues that I had on not being happy there on the other women because we were very much played off of each other." Madison says when other women started to leave and she was one of the only ones left, it made her realize the other women weren't the problem.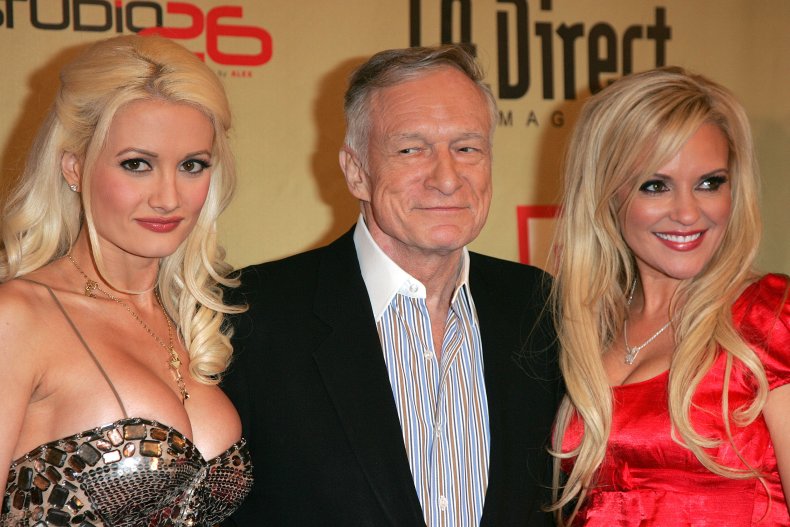 "I've been able to look back and just recognize so much and see what was going on, things that I had accepted as loving at the time were really very manipulative, like love-bombing type of behaviors. So that's how I look back on it. I just have obviously a completely different view than I did in the moment."
Madison's new show looks at six real crime stories of women who have been associated with the Playboy brand over several decades and ended up murdered. It features testimony and contributions from other people associated with the crimes and with Playboy.
"It doesn't really change the way I look at my personal experience," Madison said, considering the dangers some of the women within Playboy faced. "But it definitely broadens my view of that world and what other women were doing and what they were going through and how they dealt with things after they left the mansion.
"In there you can feel really safe, but then you go back to your real life and how do you deal with obsessed stalkers or men who might have the wrong idea? So it definitely doesn't really change the way I look at my own story, but it definitely broadens my view of what other people have to deal with."
The Playboy Murders continues Monday at 10/9c on ID and streams on Discovery+.