'Hollywood' on Netflix: The True Story of Anna May Wong, The First Chinese-American Movie Star
Anna May Wong (played by Michelle Krusiec) is one of the real people portrayed in Netflix's series Hollywood. However, the show takes a lot of liberties with her story, which culminates with her winning a Best Supporting Actress Oscar for her role in the in-series movie Meg.
In reality, the real Wong, born as Wong Liu Tsong in Los Angeles in 1905, was never nominated for an Academy Award, and many felt that her best chance at a nomination was in a film she was unable to get a part in.
In the early 1930s, Wong had moved to Britain after she became tired of either playing Asian stereotypes or losing out the roles she wanted to other actors. During this time, she made the movie Java Head, in which her character got to kiss her white husband onscreen.
An interracial kiss was something that could be allowed in a British film, but Hollywood films were bound by the Hays Code, a set of rules about what could and could not be seen on screen. One of the things that could not be shown in a film was anything that suggested or promoted miscegenation, or interbreeding between different ethnic groups.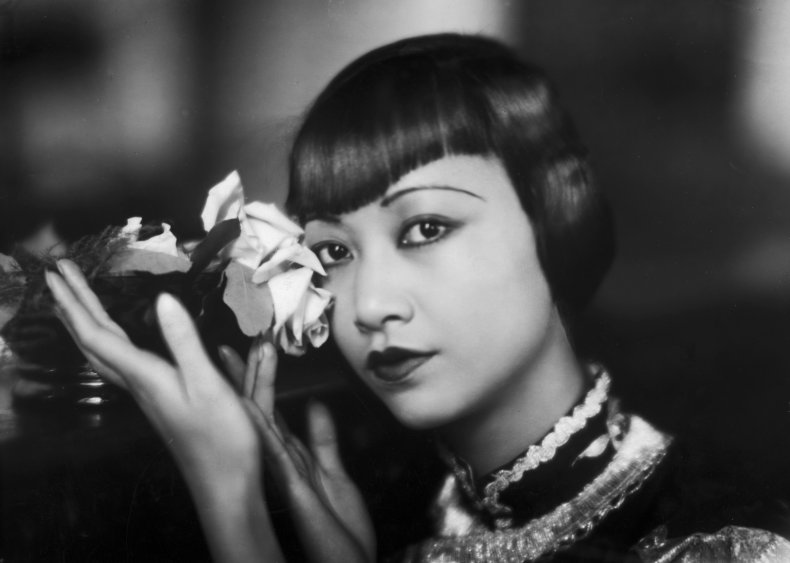 This, crucially, would be why she did not get the role in The Good Earth, Hollywood's adaptation of the Pearl Buck novel about a family trying to survive in a Chinese village in the early 20th century. Wong returned to Los Angeles in 1935 specifically to try and win the main character of O-lan, a role she said she wanted to play since the novel's publication.
However, the casting of future Oscar winner Paul Muni as the male lead ruined Wong's chances of getting the role. In a biography of Anna May Wong, Graham Russell Hodges revealed that studio executives were wary of letting Wong play O-lan because this would mean she would be shown as married to a white actor, even though that white actor would be in "yellow face" as a Chinese character.
Instead, she was offered the role of the seductress Lotus, a role she refused. Her biographer writes that she told MGM producer Irving Thalberg: "You're asking me, with Chinese blood, to do the only unsympathetic role in the picture featuring an all-American cast portraying Chinese characters."
O-lan would eventually be played by Luise Rainer, who won the second of two consecutive Oscars for the role (as seen in an episode of Hollywood on Netflix), while Wong left the U.S. again for a tour of China.
Though frustrated with Hollywood, the actor would work regularly from 1937 to 1942, starring in films like Daughter of Shanghai, King of Chinatown and Lady from Chungking. After 1942, however, she would only appear in two more films, in 1949 and 1960, the year before she died of a heart attack.
During her life, Wong made around 50 films that we know of since her first appearance in 1919. Though many of her early films have been lost, among the notable movies she appeared in were the Douglas Fairbanks silent swashbuckler The Thief of Bagdad, the Marlene Dietrich classic Shanghai Express and The Toll of the Sea, one of the earliest technicolor films.
The release of Hollywood is not the first time that Wong's name has been in people's minds in 2020. In January, a Google Doodle was released commemorating the 98th anniversary of The Toll of the Sea, her first lead role. She was honored due to her role as the first Chinese-American movie star, who may have seen her career stymied by racism, but did manage to be one of the limited number of actors who was able to make the move from silent to "talkie" pictures.
Hollywood is streaming now on Netflix.