Netflix series Hollywood may be a story about the golden age of the American film industry, but many of its main cast are fictional characters invented from the show. While characters like Jack Costello (played by David Corenswet), Archie Coleman (Jeremy Pope) and Camille Washington (Laura Harrier) may have never existed, Hollywood does feature many versions of real people like Anna May Wong (Michelle Krusiec), Hattie McDaniel (Queen Latifah) and Rock Hudson (Jake Picking). However, the series does change some of those character's stories to tell its alternate history of Tinseltown.
All the real historical figures depicted in Hollywood
Rock Hudson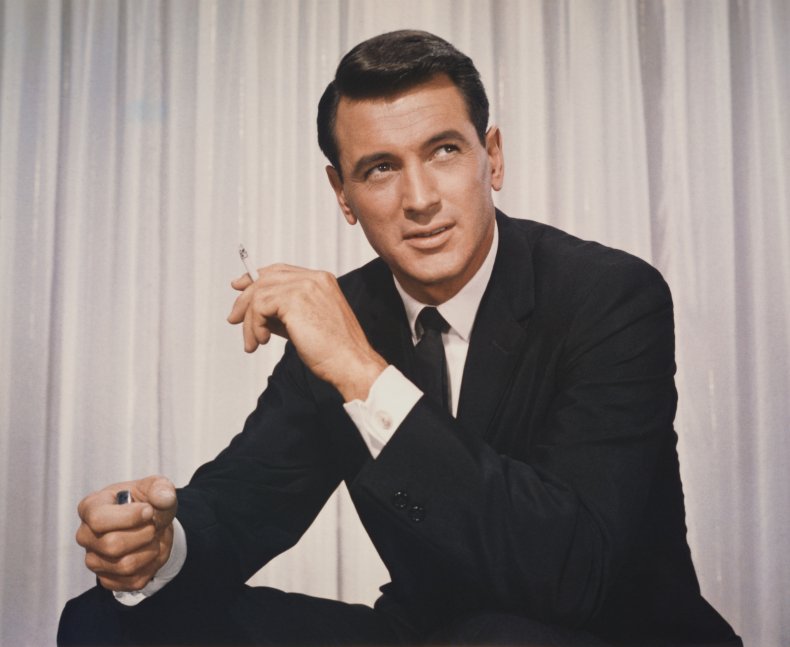 In Hollywood, Rock Hudson is a closeted gay actor who, after he makes his movie debut in Meg, begins to be more comfortable with his sexuality and his relationship with Archie.
Though the real Rock Hudson did also make his debut in a 1948 movie, it was actually in war movie Fighter Squadron rather than the fictional movie Meg. As for his sexuality, the actor was not outed until 1985, when Tales of the City author Armistead Maupin confirmed to press his friend was gay. In fact, the real-life Hudson was known to most for his heterosexual pairing with Doris Day, with whom he starred in a number of romantic comedies. The actor died of AIDS-related complications in 1985, only months after his homosexuality became publicly known.
Anna May Wong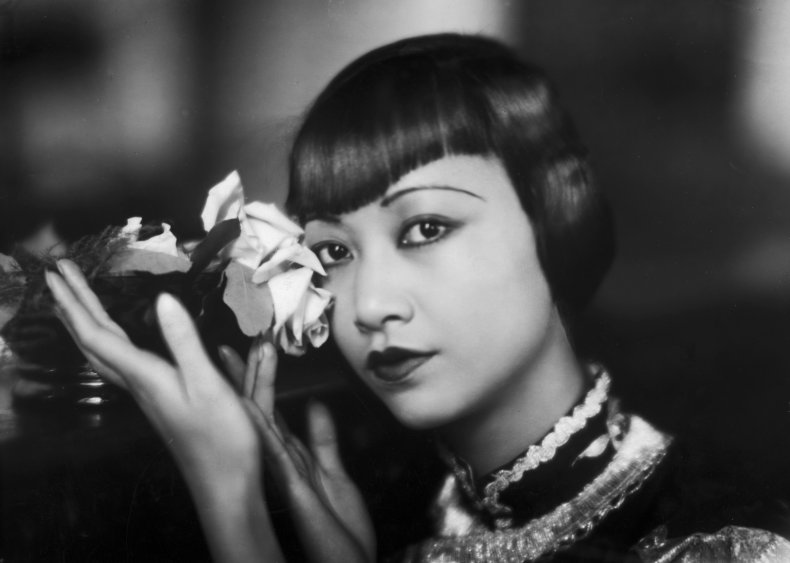 The real Anna May Wong is considered by many to be Hollywood's first Chinese American star, starring in movies like The Thief of Bagdad, Shanghai Express and a 1924 version of Peter Pan. In Hollywood, she wins an Oscar for her work in Meg, but in reality she was never nominated for an Academy Award.
As in the Netflix series, Wong was considered for the main role in movie The Good Earth. However, she eventually lost the role to Luise Rainer after studio bosses worried that pairing her up with actor Paul Muni would count as miscegenation, something outlawed by the Hays Code at the time, even though Muni was playing a Chinese character. Rainer went on to win an Oscar for that role, while Wong found herself trapped in a series of stereotypical Asian roles.
Hattie McDaniel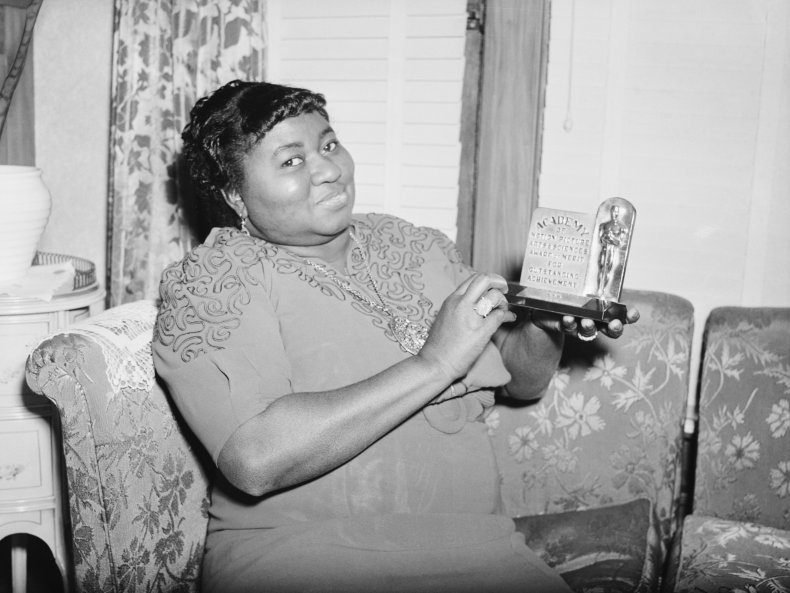 The first black woman to win an Oscar, Hattie McDaniel won best supporting actress for Gone With the Wind. Hollywood has her waiting in the lobby to receive this award when the hotel would not let her into the ballroom, but in reality she was allowed in but was forced to sit at the back, apart from the rest of the cast.
Like Wong, she found herself cast in a number of stereotypical race roles, including the maid in the ever-controversial Song of the South. However, the real McDaniel also had a successful career in radio, and is said to be the first black woman to sing on U.S. radio
Henry Wilson (Jim Parsons)
Henry Wilson in Hollywood might seem like a modern invention, added to the show how sexual harassment and assault in Hollywood were happening for decades before #MeToo, but the agent in the Netflix show is based on Rock Hudson's real agent.
Though many of these sexual exploits were invented for the Netflix show, many biographers have noted that he did have a history of coercing his male clients into sex.
Tallulah Bankhead (Paget Brewster)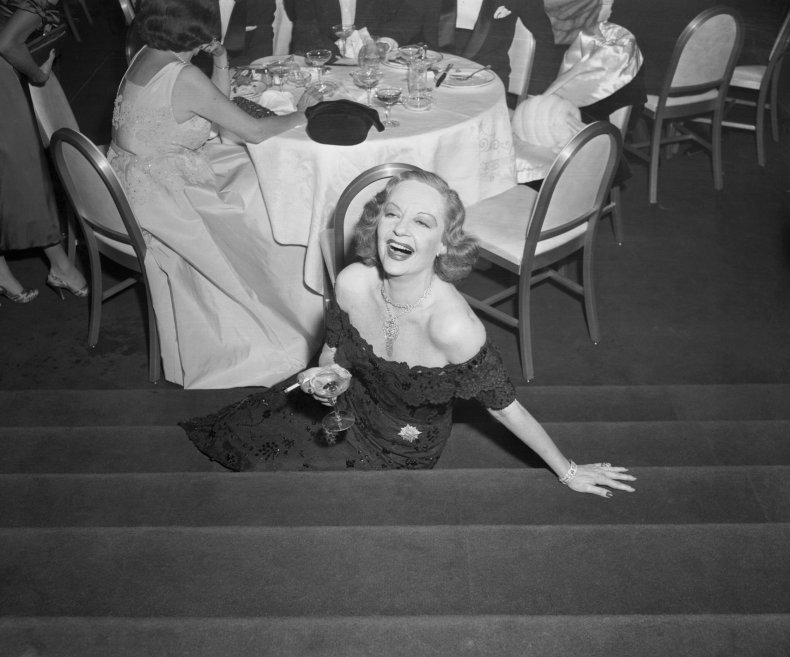 In Hollywood, actress Tallulah Bankhead, known for films like Alfred Hitchcock's Lifeboat, is shown as a wild child and promiscuous bisexual. This is believed to be fairly close to the truth, with the performer rumored to have slept with many of the biggest stars of the day. One of her rumored paramours was McDaniel, as seen in Hollywood, though this has never been confirmed.
Vivien Leigh (Katie McGuiness)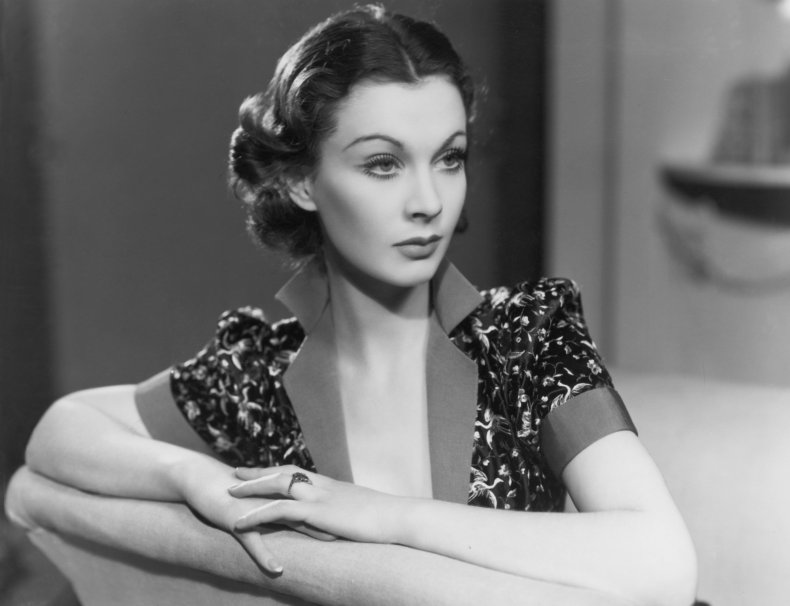 The Netflix series features Gone With the Wind actor Vivien Leigh as one of the guests at George Cukor's dinner party, where she discusses her upcoming role as Blanche DuBois in A Streetcar Named Desire.
In real life, this role would win her her second Oscar following the one she got for Gone With the Wind. One person we do not see in the show, however, is her husband Laurence Olivier, who she married in 1940.
George Cukor (Daniel London)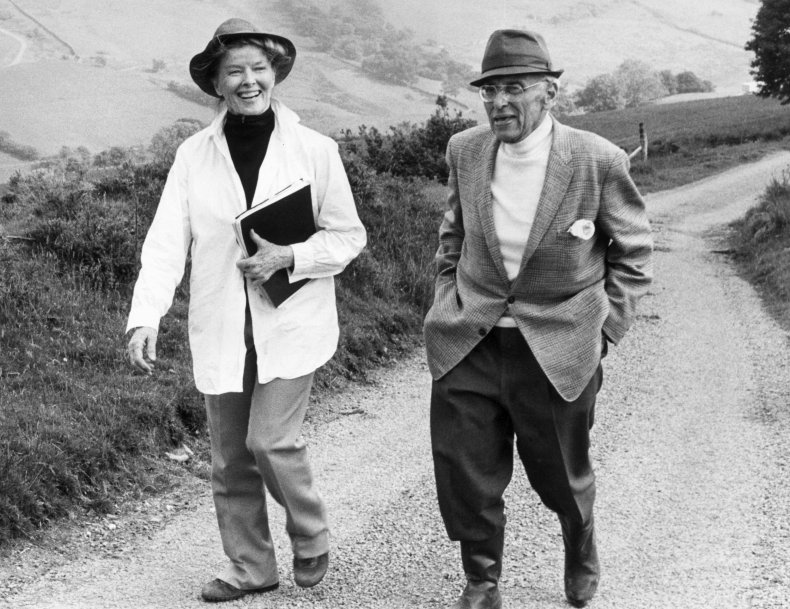 The real George Cukor was known for the parties that he held that, like in the show, were attended by a who's-who of gay Hollywood. He was also a noted director, known for what was at the time known as 'women's pictures'. His credits include Little Women, The Philadelphia Story, Gaslight and My Fair Lady, which won him the Oscar for best director.
Cole Porter (Darren Richardson)
In Hollywood, composer Cole Porter makes a brief appearance as a client of Ernie's (Dylan McDermott) gas station brothel. This is based on a claim from the memoir of real gas station attendant Scotty Bowers, who claimed he facilitated orgies for the writer of songs like "Let's Do It," "Begin the Beguine" and "Anything Goes."
Hedda Hopper (Holly Kaplan)
Hedda Hopper was a notorious gossip columnist, who in Hollywood makes a brief appearance in the final episode of the Netflix show.
Noel Coward (Billy Boyd)
Hollywood sees actor, director and composer Noel Coward as one of the attendants of Cukor's party, who dances with Archie.
Edmund Gwenn (Nick Cleland)
The Netflix show ends at the 1948 Oscars, where it changes many of the night's real winners. One it kept, however, was that of Edmund Gwenn, who won best supporting actor for playing Santa Claus in Miracle on 34th Street.
The IMDB page for Hollywood lists a number of other real stars and historical figures who appear in the cast of Hollywood in smaller roles:
Rosalind Russell - Rachel Emerson
Susan Hayward - Marie Oldenbourg
Tab Hunter - Jacob Kyle Young
Fredric March - Dan Sachoff
Loretta Young - Ashley Wood
Luise Rainer - Camille Natta
Robert Montgomery - Mitch Eakins
Dorothy Arzner - Carrie Gibson
Irving Thalberg - Timothy Dvorak
Eleanor Roosevelt - Hariet Sansom Harris
Hollywood is streaming now on Netflix.