Anti-Semitism Is Worse Today Than During Hitler's Rise, Says Grandson of German Diarist Who Defied Nazis
The grandson of a German activist who risked his life by writing about the crimes of the Nazis warns anti-Semitism is more of a threat today than during the rise of the regime his grandfather chronicled.
Monday, January 27, is 75 years after the liberation of the Auschwitz-Birkenau death camp, an event marked by International Holocaust Remembrance Day.
Friedrich Kellner was an evangelical Lutheran who served in the army of Kaiser Wilhelm II in WWI as an infantry sergeant.
A patriotic German, his conscience was pricked and his stomach turned when he first read Adolf Hitler's autobiography Mein Kampf—"My Struggle," in English—when it was published in 1925.
From then on it was his mission to campaign against the Nazis as they rose to power. Working as a political activist for the Social Democratic Party of Germany, Kellner defied surveillance from the authorities, moving his family to the town of Laubach in the Hesse region of Germany for their safety.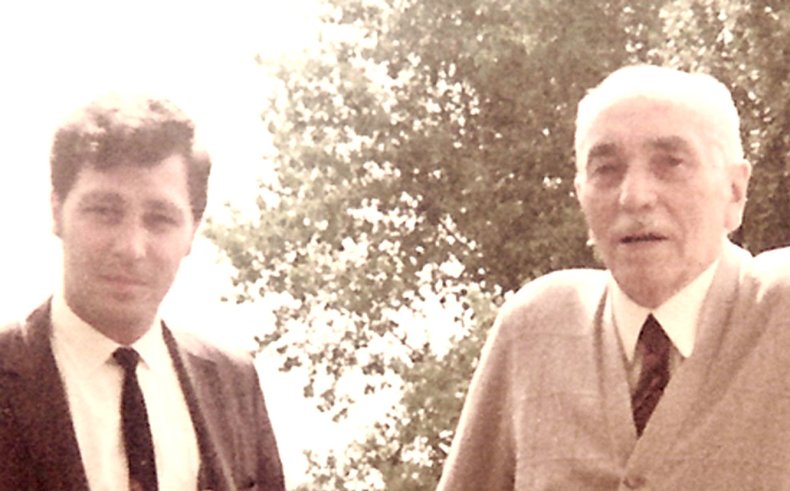 When Hitler invaded Poland on September 1, 1939, Kellner, started to compile a diary to record the details of the crimes committed by the Third Reich and his horror at the complicity of the majority of his countrymen.
A somber entry on January 27, 1940, expressed this sadness succinctly: "Why have we sunk so low as a people?"
In 1968, two years before his death aged 85, he gave his grandson, Robert Scott Kellner, the volumes of his diaries. Acting as an editor and translator, his grandson was determined to reveal them to the world.
First published in German in 2011, and seven years later in English, in a nod to Hitler's book, it is titled My Opposition: The Diary of Friedrich Kellner, A German against the Third Reich.
A paperback version of the diaries is published this month, and Kellner told Newsweek he was concerned that the lessons of the horrors his grandfather chronicled nearly eight decades ago were being forgotten.
"Anti-Semitism is worse today than it was in my grandfather's time because of the ability to spread vile thoughts globally instantaneously," he said.
"[Nazi propaganda minister] Joseph Goebbels would have been in seventh heaven if he had had our modern technology to spread his thoughts.
"My grandfather would have campaigned for better laws to stop the hate speech, to try to stem neo-Nazism, white supremacy, and the anti-Semitism that exists today."
In the U.S., there has been a spike in anti-Semitic attacks recently. Last month in New York a horrific machete attack at a rabbi's home in Monsey, Rockland County, during a Hanukkah celebration shocked the city's Jewish community.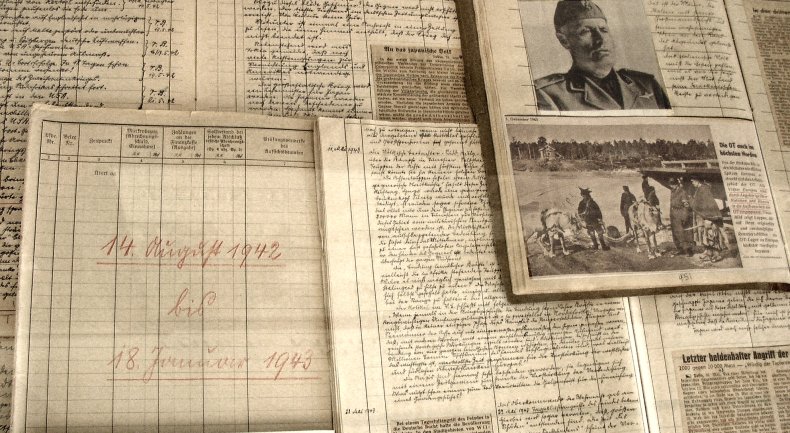 In 2012, an Islamist murdered three schoolchildren and a teacher in a Jewish school in France. Two years later, a French man shot four people at a Brussels' Jewish museum. In 2015, a radical Islamist stormed a Jewish supermarket in Paris, killing four people and taking others hostage.
A poll by the Conference on Jewish Material Claims Against Germany found that of people surveyed in France, more than half believed a Holocaust-like event could happen in another European country. Over a third said it could happen in the U.S.
"We have this terrible situation in which there is a definite repeat of what is happening of the Nazi time. The sad thing is that once again, that Jews are being blamed for everything," Kellner said.
A key theme of the diaries is the peril of non-intervention when confronted by evil. Friedrich Kellner described anger at the "criminal negligence" of the French and the British—apart from wartime leader Winston Churchill—for not understanding the true nature of Hitler's intentions during his rise to power.
He held a withering contempt towards the United States for not entering the war until after the Japanese attack on Pearl Harbor in 1941. He wrote about the "idiots in America who still think they can talk with Adolf Hitler."
"What disturbed my grandfather so greatly was that the politicians, the government, the diplomats, they didn't read the book [Mein Kampf] or if they did read the book they didn't take it seriously in 1925," the younger Kellner said.
"If they had, he believed they might have done something preventive, kind of like the strike Trump did against Solemeini in Iran, a strike to prevent what was coming, the war.
"He wasn't a warmonger but where there is a suppression of speech and free thought, you have to take a stand against that. There is always a difficulty in doing something preventative."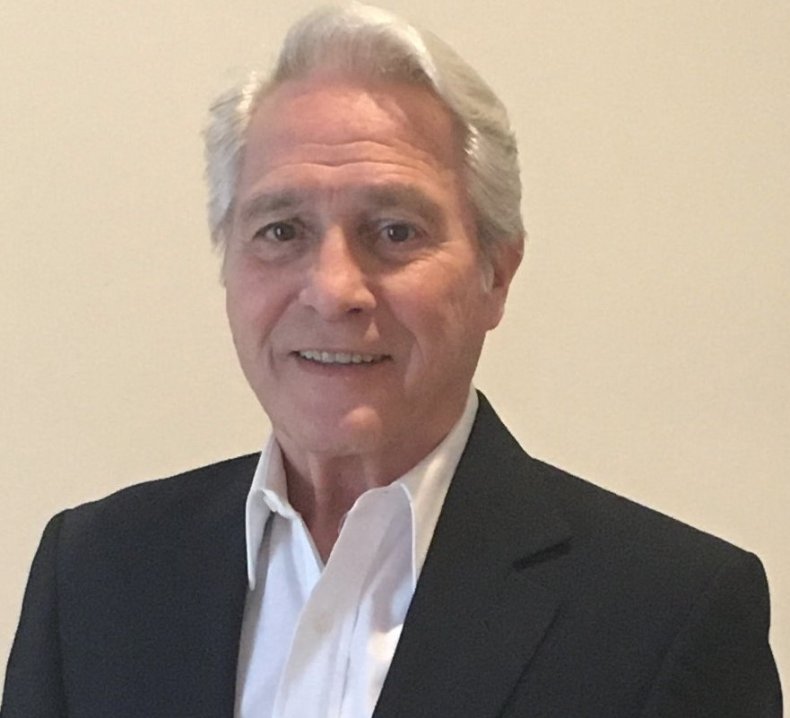 Kellner told Newsweek that his grandfather "would have been somewhat appalled by some of Trump's behaviors," but dismissed criticism that the current White House administration is responsible for a climate of anti-Semitism and said his grandfather "had great faith in the American system of checks and balances."
"There is a tendency to say the Trump presidency is equivalent in some ways to what happened in Germany. That's bogus," he said.
"Instead of focusing on the existential threats of the world, like Iran, they are focusing on Donald Trump, trying to make him into a Hitler and it's such a waste of time.
"We have to make it clear that we need to recognize who the real neo-Nazis are, they are not the Donald Trumps, who ultimately do positive things for society.
"We need to identify the real killers are the real people who want to impose their totalitarian systems on democracies."
A number of events will take place globally to mark International Holocaust Remembrance Day with the 75th anniversary of the liberation of Auschwitz-Birkenau making this year's especially significant.
Kellner said museums that mark the Holocaust must continue the fight against anti-Semitism.
"What does it say about all of the Holocaust museums with their brave slogans 'never again'—that is really busted now," he said.
"They have utterly failed, they have spent too much time looking at the past, which was necessary to do, but at the same time, there has been a great resurgence of hatred and the Holocaust museums, for whatever reason, didn't correctly address the hatred against the Jews today."
The evil of Hitler was also personal for Friedrich. He lamented that his own hatred of the Nazis was not enough to save his own son from their propaganda. His son had Nazi sympathies and killed himself, aged 37.
Friedrich's diary entry on November 17, 1942, issued a warning about the power that such indoctrination can hold over people which, in an age of fake news, could be as equally applicable today.
It read: "They will fight with lies and deception to the last breath. That is part of their nature."